The Independent's journalism is supported by our readers. When you purchase through links on our site, we may earn commission.
Long-lost Nigerian masterpiece 'Tutu' sells at auction for record-breaking amount
The portrait has been called 'the most significant discovery in contemporary African art in over fifty years'
Clarisse Loughrey
Thursday 01 March 2018 11:23 Comments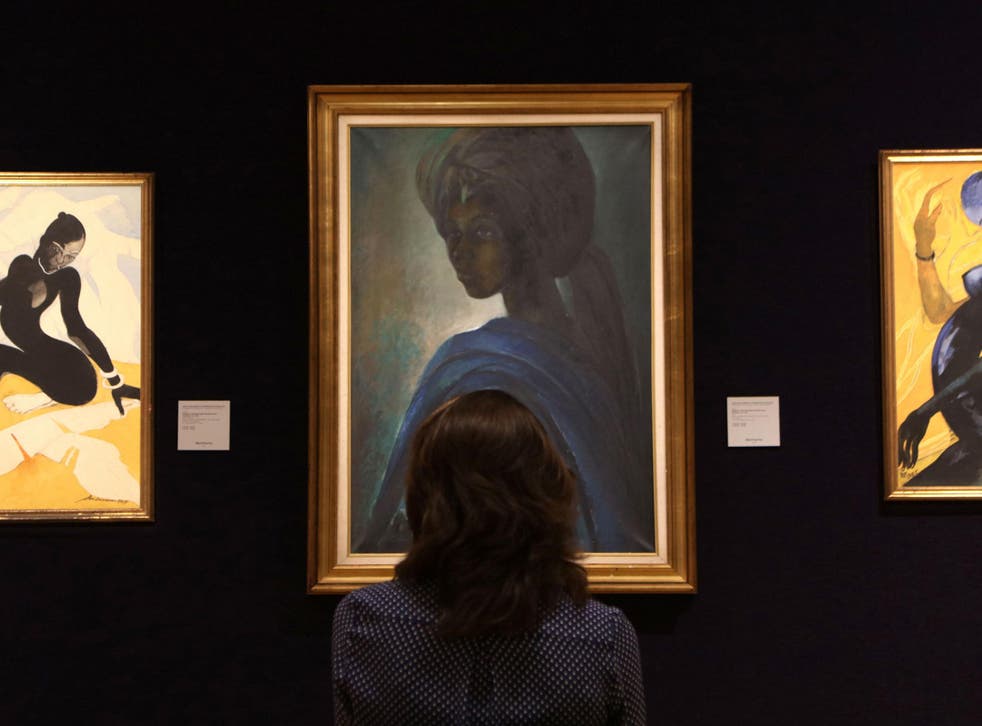 One of Nigeria's greatest works has sold for a record-breaking price.
Ben Enwonwu's 1974 portrait of Ife princess Adetutu Ademiluyi, known as Tutu, was lost for more than 40 years before being discovered in a London flat late last year.
The work, which wasn't expected to exceed £300,00 in price, sold for a record-breaking £1,205,00 - the highest for a modern Nigerian artist. Part of Bonhams' Africa Now auction, the London art dealer said in a statement that the painting sold to an anonymous telephone bidder after a "20-minute bidding frenzy".
The portrait holds a particular cultural and historical significance for Nigeria: its subject was the grand-daughter of a revered Yoruba leader, while Enwonwu was of the Igbo people - two groups largely on opposing sides of the Nigerian civil war, after the Igbo people attempted to secede under the name of Biafra.
Enwonwu's portrait, then, came to symbolise reconciliation between the government and Biafran separatists after the war. Enwonwu painted three versions of the portrait. The other two remain lost, though prints were first made in the 1970s and have been in circulation ever since.
Booker Prize-winning novelist Ben Okri described the work as "the most significant discovery in contemporary African art in over fifty years. It is the only authentic Tutu, the equivalent of some rare archaeological find. It is a cause for celebration, a potentially transforming moment in the world of art."
Enwonwu, often considered Nigeria's most renowned contemporary artist and credited as the father of Nigerian modernism, died in 1994.
Follow Independent Culture on Facebook for all the latest on Film, TV, Music, and more.
Register for free to continue reading
Registration is a free and easy way to support our truly independent journalism
By registering, you will also enjoy limited access to Premium articles, exclusive newsletters, commenting, and virtual events with our leading journalists
Already have an account? sign in
Register for free to continue reading
Registration is a free and easy way to support our truly independent journalism
By registering, you will also enjoy limited access to Premium articles, exclusive newsletters, commenting, and virtual events with our leading journalists
Already have an account? sign in
Join our new commenting forum
Join thought-provoking conversations, follow other Independent readers and see their replies