Unseen John Constable oil sketch discovered at Victoria and Albert museum
Restorers uncovered the artwork while renovating a major painting
Jess Denham
Tuesday 26 November 2013 19:01 Comments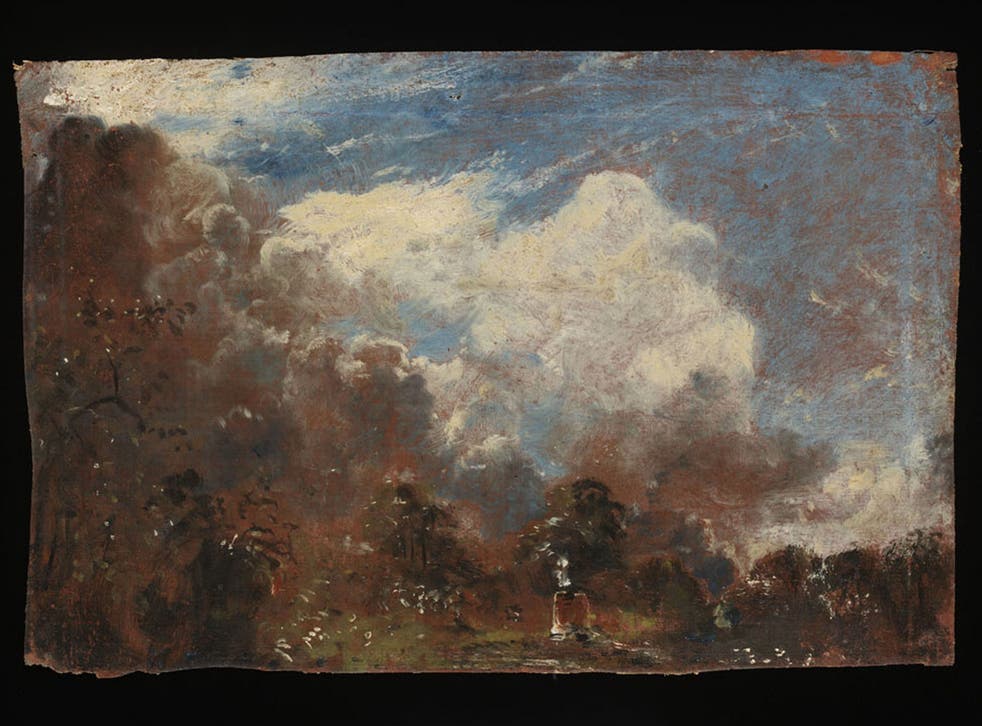 Museum staff have found an unseen oil sketch by John Constable hidden behind one of his famous paintings.
Conservators at the Victoria and Albert museum in London were removing a loose lining from the British artist's "Branch Hill Pond: Hampstead" when the 24.5 x 39.4cm sketch was discovered.
The museum will display the woodland sketch of a windy sky and trees from tomorrow.
Experts believe it dates from the early 1820s and was likely created in late summer on a canvas pinned to Constable's paintbox.
Staff had been made aware of a hidden sketch following an X-ray of the main artwork but assumed that Constable had painted over it many years ago.
The English romantic artist died in 1837 but is known for his grand depictions of the Suffolk countryside. His most famous work, "The Hay Wain" resides in the National Gallery.
Constable's daughter Isabel donated three of her father's easel paintings, 92 oil sketches, 297 drawings and watercolours and three sketchbooks to the Victoria and Albert in 1888.
Constable was thrifty with his artist's resources and produced several double-sided paintings, according to experts. He would use a range of materials from homemade paper and panels to scraps of recycled canvas.
A major 2014 exhibition, Constable: The Making of a Master, will display Constable's work alongside the likes of landscape masters Jacob van Ruisdael and Claude Lorrain at the musem next year in September.
Register for free to continue reading
Registration is a free and easy way to support our truly independent journalism
By registering, you will also enjoy limited access to Premium articles, exclusive newsletters, commenting, and virtual events with our leading journalists
Already have an account? sign in
Join our new commenting forum
Join thought-provoking conversations, follow other Independent readers and see their replies