V&A Illustration Awards 2016 shortlist showcases stunning literary artworks
Last year's Overall Winner was Sterling Hundley for his illustration of Robert Louis Stevenson's Treasure Island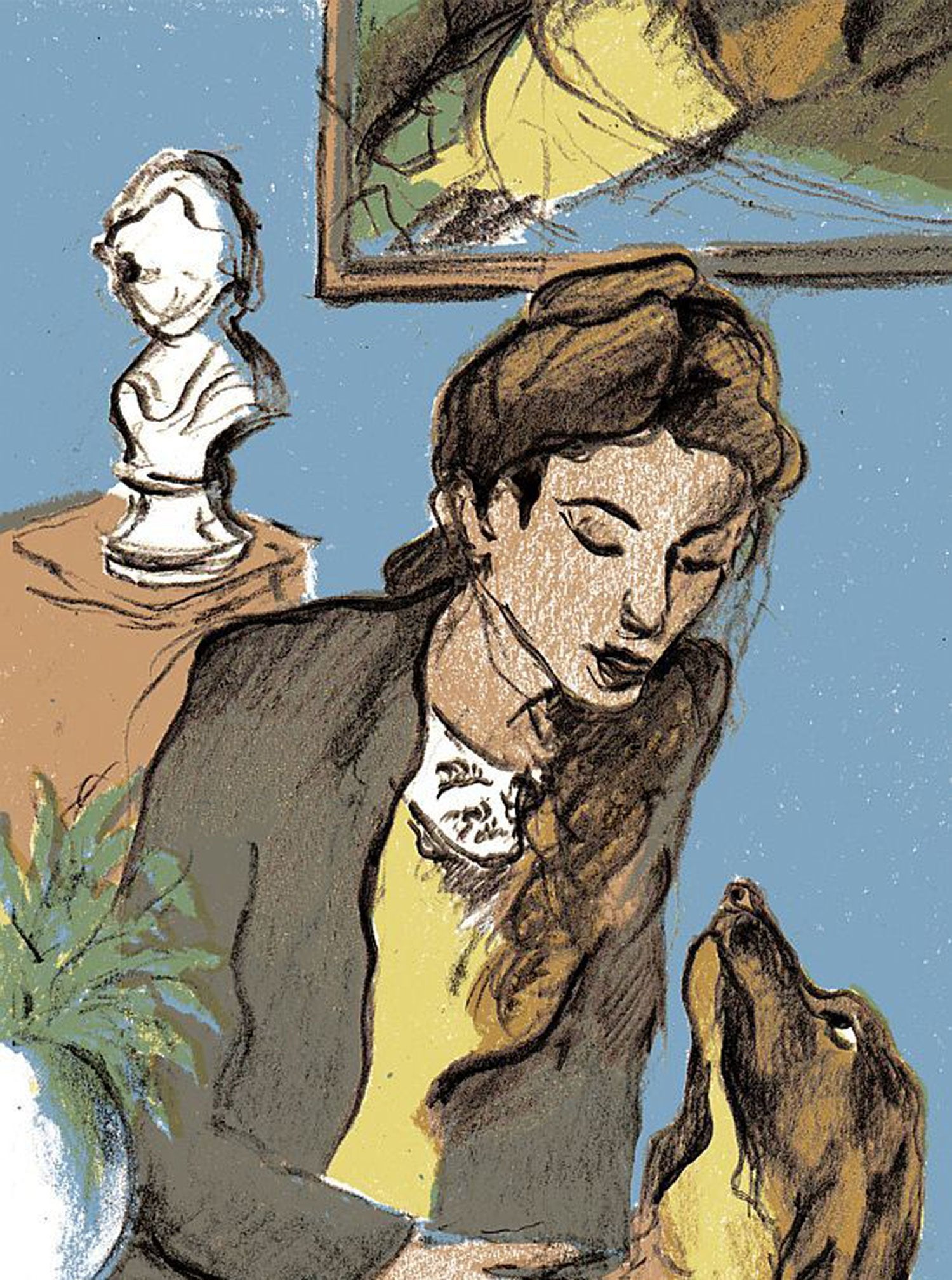 Readers are often told not to judge a book by its cover, but London's V&A museum has been doing just that for its 2016 Illustration Awards shortlist.
Judges have narrowed down nearly a thousand entries to choose the best 14 submissions across four categories: Student Illustrator of the Year, Book Illustration, Book Cover Design and Editorial Illustration.
David McConochie's eerie image of a ghoulish girl for The Folio Book of Ghost Stories competes with Marina Esmeraldo's art deco style artwork for AC Koning's Game of Chance and Simon Pemberton's dynamic painting of a stormy sea for Frank Worsley's Shackleton's Boat Journey in the Book Cover Design group.
"I wanted to capture the icy Antarctic colour palette and the terrifying extent of the waves," Pemberton said of his design. "My hope is that the cover image captures the drama, intensity and energy - the power of the sea. I'd like the reader to look at the cover and instantly feel a little scared."
V&A Illustration Awards 2016 shortlist
Show all 14

The Editorial Illustration category is especially diverse, ranging from Tom Clohosy-Cole's evocative artwork for the Guardian's exclusive extract of Harper Lee's Go Set a Watchman to Claudia Biele's hauntingly atmospheric for "Small Creatures Such As We Are", published in 10 magazine, and Bill Bragg's simple yet hard-hitting Guardian illustration of a lone Muslim woman encircled by the shadows of ten men.
Coralie Bickford-Smith's intricate floral designs for her first work as an author/illustrator, The Fox and the Star, have earned her a place on the Book Illustration shortlist, along with Jason Brooks for his illustrated journey through the capital in London Sketchbook and Tim Laing's sinister artwork for The Folio Society's edition of The Radetsky March by Joseph Roth.
Five illustrators remain in competition for Student Illustrator of the Year, including Katyuli Lloyd from the Cambridge School of Art for her work on Virginia Woolf's Flush.
Rafaela Romaya, art director at Canongate and Ruth Prickett, Illustration magazine editor will be judging the student category, while the V&A's head of design Annabell Jude, author Jacqueline Wilson and Creative Review editor Patrick Burgoyne are judging the published categories.
The winners will be announced at a V&A ceremony on 23 May, with the winning designs then going on display until 21 August. Each category winner receives £3,000 and a trophy, while an Overall Winner selected by the judges earns an extra £5,000 and the title of Moira Gemmill Illustrator of the Year, named after the museum's late former director of design.
Last year's Overall Winner was Sterling Hundley for his illustration of Robert Louis Stevenson's Treasure Island.
Student Illustrator of the Year
Han Bit - London vs Jeju (MA Communication Design: Kingston University)
Jessamy Hawke - The Clearing (MA Communication Design: Kingston University)
Joan Alturo - Morts et Vita (MA Illustration: Arts University Bournemouth)
Kate Milner - My name is not 'refugee' (MA Children's Book Illustration: Anglia Ruskin University: Cambridge School of Art)
Katyuli Lloyd - Illustrations for the novel 'Flush' by Virginia Woolf (MA Children's Book Illustration: Anglia Ruskin University: Cambridge School of Art)
Book Illustration Award
Coralie Bickford-Smith - The Fox and the Star (Particular Books)
Jason Brooks - London Sketchbook (Laurence King)
Tim Laing - The Radetzky March (The Folio Society)
Book Cover Design Award
David McConochie - The Folio Book of Ghost Stories (The Folio Society)
Marina Esmeraldo - Game of Chance (Arbuthnot Books)
Simon Pemberton - Shackleton's Journey (The Folio Society)
Editorial Illustration Award
Bill Bragg - 'But today I am afraid' (Published in The Guardian)
Claudia Biele - 'Small creatures such as we are' (Published in 10 magazine)
Tom Clohosy-Cole - 'Go set a watchman' (Published in The Guardian)
Join our commenting forum
Join thought-provoking conversations, follow other Independent readers and see their replies