V&A removes depiction of Prophet Mohamed from website amid 'severe security alert'
A poster by an Iranian artist can no-longer be found in the museum's digital database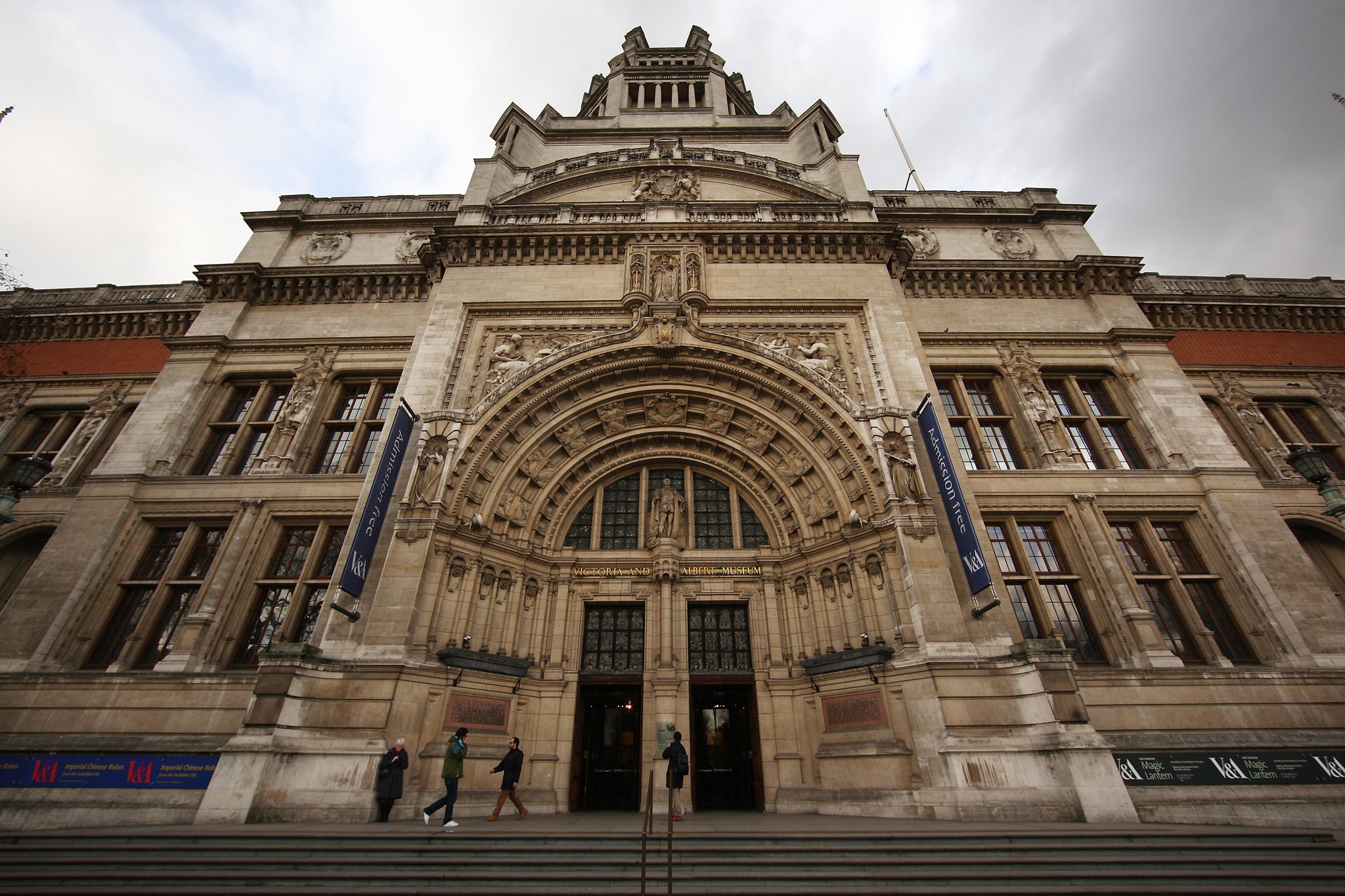 The Victoria & Albert museum has removed a depiction of the Prophet Mohamed from its website amid security concerns just three weeks after the Charlie Hebdo attacks.
The gallery mistakenly claimed not to have had any depictions of the prophet in its collection following the violence by extremists in Paris earlier this month.
But after a US expert drew attention to a poster with an Iranian artist's view of the prophet in the V&A's collection it was quickly removed.
This has fuelled questions over censorship which scholars fear could undermine our understanding of Islamic art.
"The V&A has one poster in the collection which depicts the Prophet Muhamed," a spokeswoman told The Independent.
"The image of it has been removed from our online database but it remains in our collection and as with most of our reserve collections would be made available to scholars and researchers by appointment."
She said the museum "is a high-profile public building already on a severe security alert" which led to a decision to remove the image.
In pictures: Reaction to Charlie Hebdo attack
Show all 39
The move comes in the wake of the deadly attack on the offices of Charlie Hebdo, a satirical magazine best known for its critical cartoons of Mohamed. Twelve people were killed in the shooting on 7 January by the Islamic extremist Kouachi brothers over the magazine's depiction of Mohammed, which is considered blasphemous.
But the removal of the poster from the V&A's website has been criticised by experts who point out that similar images have been included in exhibitions around the world without prompting violence or outrage. There were no complaints when another contemporary Iranian image of the prophet was included in an exhibition in the Tropenmuseum in Amsterdam in 2013.
Experts fear that understanding of Muslim art –images of the prophet are included in some of the most important collections around the world – will be lost if institutions such as the V&A continue to remove them from sight.
"If Muslims feel offended by images made by other Muslims out of reverence for the prophet, I'm not sure if the museum should decide not to show them," Mirjam Shatanawi, an Islamic art specialist and the Tropenmuseum's curator for the Middle East and North Africa, told The Guardian.
"It seems like choosing one interpretation of Islam over the other. These images are not made to disrespect but – on the contrary – to honour the prophet."
The Muslim Council of Britain declined to comment on whether the poster is offensive.
Join our commenting forum
Join thought-provoking conversations, follow other Independent readers and see their replies