V&A to publish Hitler's 'degenerate art' list online
The inventory lists the paintings that were forbidden in Nazi Germany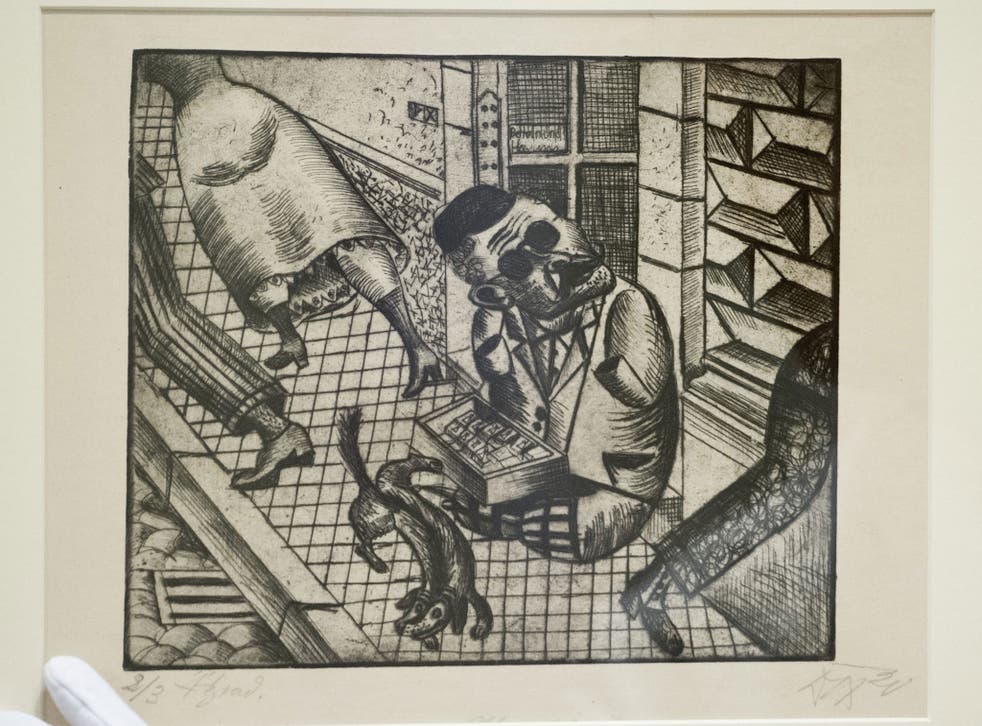 The V&A is to publish the complete list of Hitler's confiscated 'degenerate art' online for the first time.
'Entartete Kunst' (degenerate art), which comprised mainly of modern art, was confiscated by the Nazi regime from public institutions in Germany during 1937 and 1938.
The works of art were banned on the grounds they were un-German, painted by Jewish artists or had Jewish themes. Those identified as degenerate artists were forbidden to exhibit or sell their art, and in some cases were forbidden to produce art at all.
A small number of works by artists including Marc Chagall, Henri Matisse, Pablo Picasso and Vincent van Gogh were seized. But the majority of banned works were painted by German expressionist artists Ernst Ludwig Kirchner and Max Beckmann, as well as Emil Nolde and Erich Heckel.
A cache of 1,500 lost paintings looted by the Nazis was found last year in the home of Cornelius Gurlitt, the son of well-known pre-war art dealer Hildebrand Gurlitt. The paintings included works by Paul Klee, Marc Chagall, Otto Dix and Pablo Picasso.
The inventory of the banned works was donated to the V&A in 1996 by the widow of Austrian-born art dealer Heinrich Robert Fischer.
The list was thought to be compiled in 1941-42, and provided information on what happened to each painting.
Confiscated works were listed in alphabetical order by the artist, and marked with an 'X' to indicate if they were destroyed.
The list of Nazi 'degenerate' art will be made available in its entirety on the V&A's website (www.vam.ac.uk) from the end of January.
Register for free to continue reading
Registration is a free and easy way to support our truly independent journalism
By registering, you will also enjoy limited access to Premium articles, exclusive newsletters, commenting, and virtual events with our leading journalists
Already have an account? sign in
Register for free to continue reading
Registration is a free and easy way to support our truly independent journalism
By registering, you will also enjoy limited access to Premium articles, exclusive newsletters, commenting, and virtual events with our leading journalists
Already have an account? sign in
Join our new commenting forum
Join thought-provoking conversations, follow other Independent readers and see their replies