Vagina artist on trial for obscenity criticises Japan's 'backwards' attitude to women's sexual expression
Megumi Igarashi faces up to two years in jail for making a vagina canoe
Matilda Battersby
Friday 17 April 2015 00:56 Comments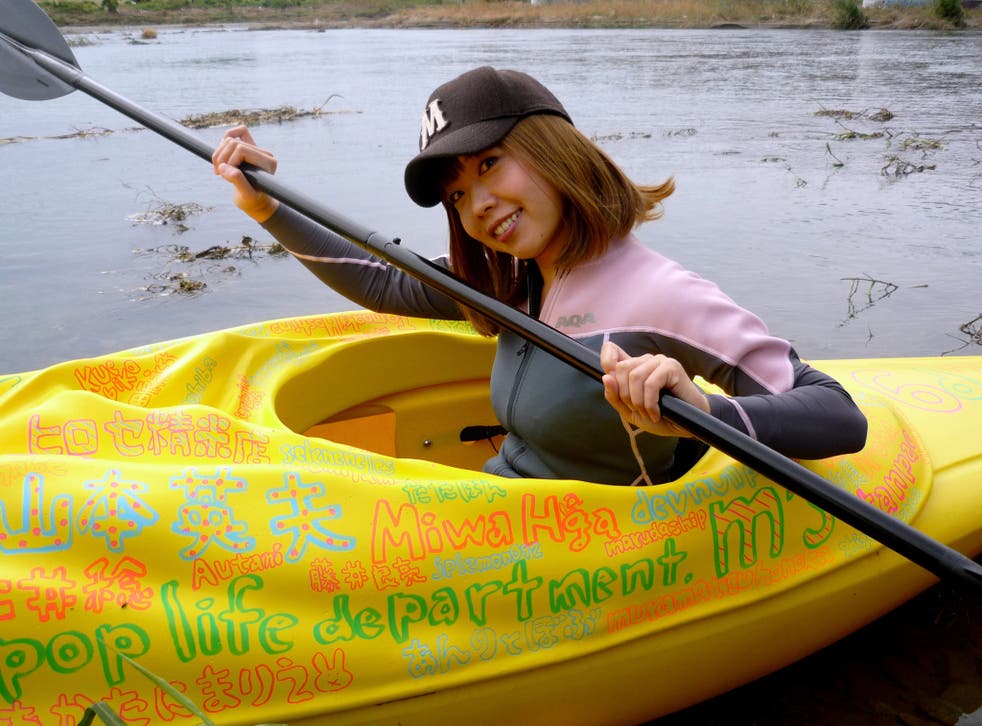 A Japanese artist currently on trial for obscenity over vagina sculptures says her arrest shows how far behind her country is in terms of sexual equality.
Megumi Igarashi - who works under the alias Rokude Nashiko which translates as "good-for-nothing kid" or "reprobate child", was arrested last year after building a kayak shaped like her vagina and for emailing plans of the boat, which included pictures of her scanned genitalia, to others.
Japan is famous for its buoyant porn industry but obscenity laws still forbid either photographs or other depiction of actual genitalia.
If convicted of distributing or holding obscene images for the purposes of selling, Igarashi could face up to two years in prison and a fine of up to £13,400 (2.5m Yen).
"The fact that I was arrested for this at all shows that Japan is still very backwards about women's sexual expression, that it is not acknowledged at all except as something for men's pleasure," Igarashi told Reuters after her first trial hearing.
"There's huge resistance to women using their body to express themselves. The fact that I was arrested for this is just strange."
Igarashi was briefly detained by police last summer for exhibiting her work in a Tokyo sex shop and for emailing out blueprints for creating her vagina canoe. She was re-arrested and formally detained in December.
Her arrest triggered a debate in Japan about artistic freedom and women's rights.
While depictions of female genitalia remain largely taboo in Japan, representations of male genitalia are shown at shrines and in some festivals, where giant phalluses are paraded openly through the streets.
A 1951 a Supreme Court case broadly defined obscenity as something that stimulates desire and violates an ordinary person's sense of sexual shame and morality.
Igarashi's lawyer, Takashi Yamaguchi, said he was confident she wouldn't be found guilty.
"Her means of expression don't incite desire at all ...," he said. "She is just using one part of the body that happens to be genitalia to express her own message."
In pictures: 'Art Aquarium' exhibition in Japan

Show all 12
"My works are all meant to induce friendly laughter because they involve cutely decorated sexual organs. The works are not obscene," the artist told the Asahi Shimbun newspaper in December.
Speaking during a press conference last July she said: "I don't believe my vagina is anything obscene. I was determined I would never yield to police power."
Additional reporting by Reuters
Register for free to continue reading
Registration is a free and easy way to support our truly independent journalism
By registering, you will also enjoy limited access to Premium articles, exclusive newsletters, commenting, and virtual events with our leading journalists
Already have an account? sign in
Join our new commenting forum
Join thought-provoking conversations, follow other Independent readers and see their replies