Van Gogh's ear has been recreated using DNA, and it can hear you
The ear is able to hear sounds through a microphone system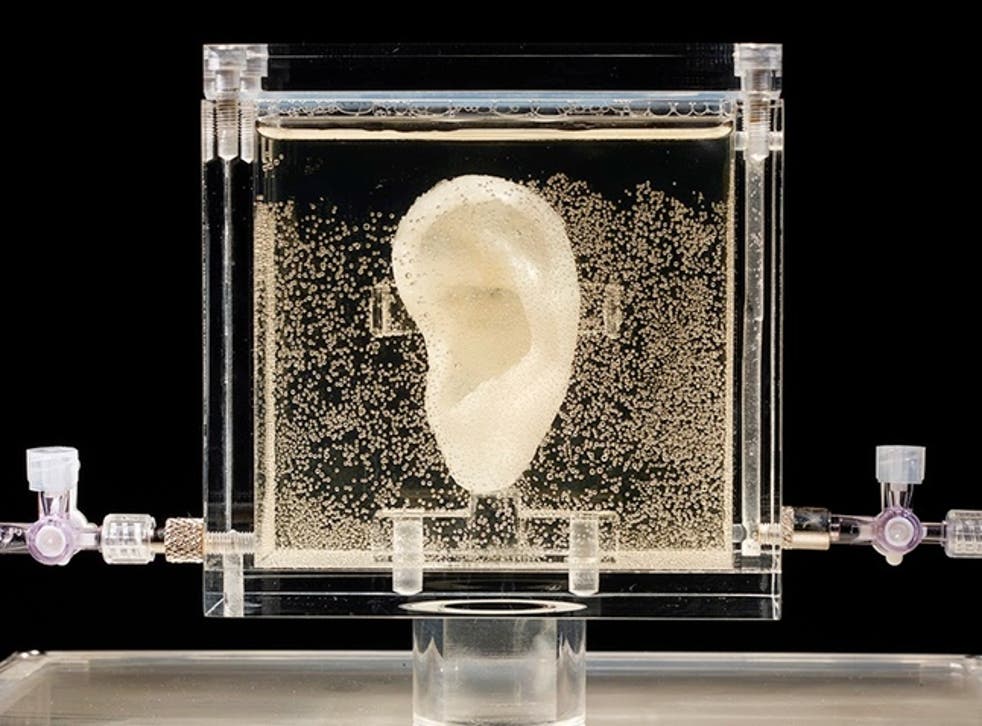 From now until December 5th a replica of Van Gogh's severed ear will be on display for the citizens of New York in Manhattan's Ronald Feldman Fine Arts gallery thanks to DNA artist Diemut Strebe. And it can hear you.
No one seems to be able to agree on just what happened to Van Gogh's ear. Did he give it to a prostitute? Did Paul Gauguin cut it off? Did Van Gogh cut it off for Paul Gauguin? Perhaps we'll never know the answer.
What we do now know is what the ear in question looked like. Diemut Strebe has used the DNA of Van Gogh's great grand-nephew Lieuwe van Gogh, self portraits and computer imaging technology to recreate a replica of Van Gogh's severed ear which matches the exact size and shape of the original.
The ear is made of tissue engineered cartilage and is able to hear sounds through a microphone system thanks to a computer processor.
Culture news in pictures

Show all 33
According to Strebe's website when someone speaks into the microphone "the input sound is connected to a computer processor, using a software program to generate simulated nerve impulses from the sound signal in real time. They mimic sounds recorded from an electrode inserted into the auditory nerve, when firing."
Noam Chomsky became the first person to speak to the ear in Germany last year.
The ear will show as part of the gallery's 'Free Radicals: Sugababe and Other Works' exhibit, which explores that boundaries between art and science.
Join our new commenting forum
Join thought-provoking conversations, follow other Independent readers and see their replies