Van Gogh's Spring Garden: Stolen masterpiece now missing from Netherlands gallery
The oil painting was completed while van Gogh was living in Neunen between the winters of 1883 – 1885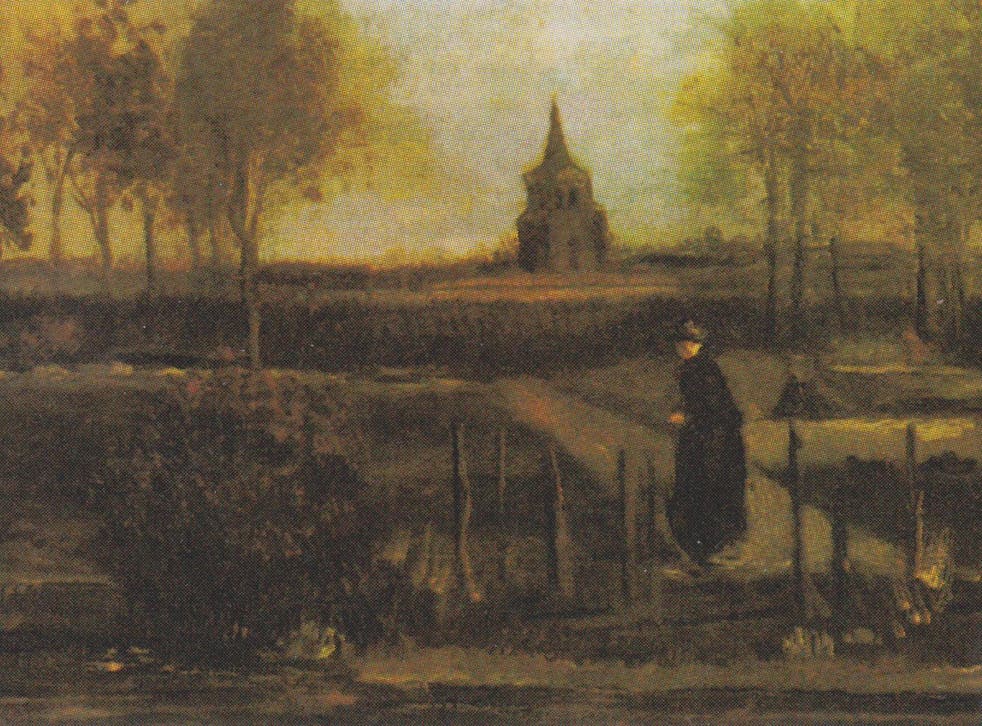 A painting by Dutch master Vincent van Gogh has been stolen from the Singer Langer Museum in the Netherlands.
"Spring Garden" which was on loan from Groninger Museum, was taken by thieves who broke into the museum at around 3.15am on Sunday 29 March. No other pieces were stolen.
What is the painting of?
The oil on paper on panel (marouflé) work (full title: "The Parsonage Garden at Nuenen in Spring") was completed while van Gogh was living in Neunen between the winters of 1883 – 1885, at the home of his father, who was the pastor of the Neunen parish.
Van Gogh made a number of drawings and oil paintings of his family's gardens, as well as the street and garden façades.
"Spring Garden" shows a view of the tower of the old village church, and is believed to be one of the earliest works van Gogh painted while in Neunen.
The Groninger website says van Gogh was "greatly attracted to this sturdy ruin", which could be seen from the house.
How much is it worth?
The estimated value of the painting has not been disclosed by the museum, but another work from the same period recently sold for around $13.5m (£10.4m).
Police are currently investigating the theft.
20 best Van Gogh paintings

Show all 20
"I am extremely pissed off that this happened," the museum's director Jan Rudolph de Lorm said at a press conference today (30 March).
"This is a huge blow. This is extremely difficult, especially in these times."
Join our new commenting forum
Join thought-provoking conversations, follow other Independent readers and see their replies