Vincent Van Gogh cut off his whole ear not just a lobe, according to new research
'We now know for sure that it was indeed his whole ear. It's an important document with a lot of emotional value,' says Professor Louis van Tilborgh at the University of Amsterdam
Matt Payton
Tuesday 12 July 2016 23:58 Comments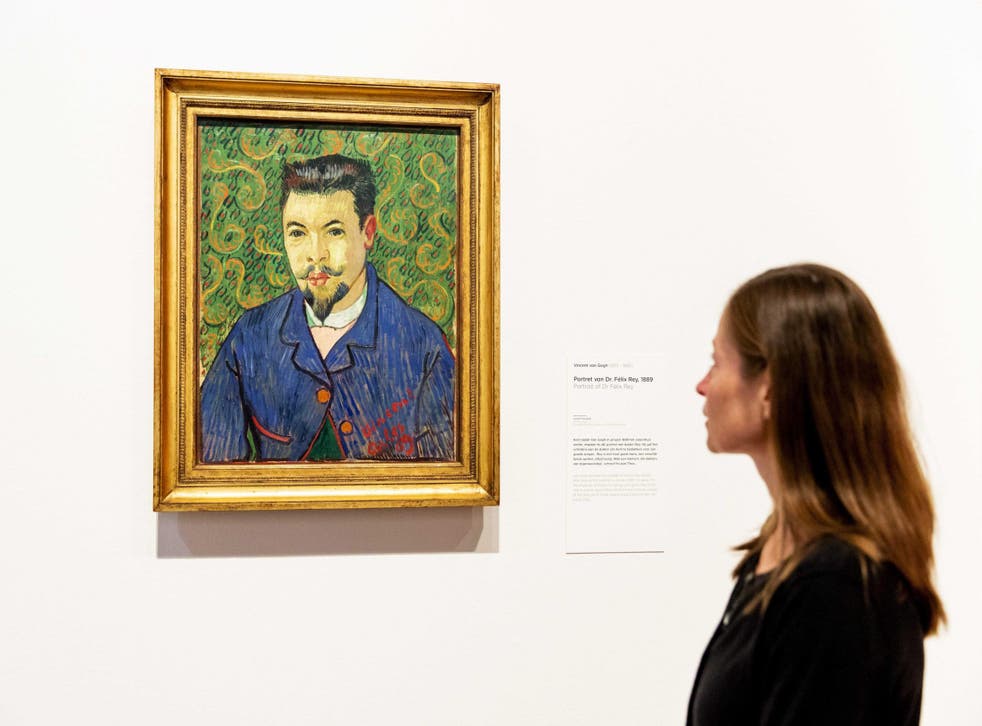 A newly discovered letter has revealed Vincent Van Gogh cut off his whole left ear and gave it to a chambermaid, differing from established historical accounts of the incident.
The letter from the troubled artist's doctor, Dr Rey, showed a sketch of the mutilated ear and what happened to it.
Art historians had previously thought the post-impressionist only cut a portion or a lobe of his ear before handing the severed flesh to a prostitute in the brothel he was staying in Arles.
Researcher Bernadette Murphy was able, with the help of the letter, to prove the ear was given to a girl called Gabrielle - Telegraph reports.
Gabrielle had been injured as a result of the an attack by a ravaged dog and had been working as a cleaner in the brothel to pay off her medical bills.
Nienke Bakker, curator of paintings at the museum, said: "The discovery of Dr Rey's letter, which is very clear and factual, finally solves the question about which part of his ear he cut off
"It is a very beautiful document, bringing us closer to the doctor who cared for Van Gogh."
Louis van Tilborgh, senior researcher and professor of art history at the University of Amsterdam told MailOnline: "It solves a long outstanding question of whether he cut off his ear, only part of his ear or only his lobe.
"We now know for sure that it was indeed his whole ear. It's an important document with a lot of emotional value."
Van Gogh paintings have lost their original colours
Van Gogh committed suicide in 1890 after failing to secure a market for his work - he only ever sold one of more than 900 paintings.
The letter, the pistol he used to shoot himself and 25 of his paintings and drawings are to be shown in an exhibition called "On The Verge of Insanity"
Register for free to continue reading
Registration is a free and easy way to support our truly independent journalism
By registering, you will also enjoy limited access to Premium articles, exclusive newsletters, commenting, and virtual events with our leading journalists
Already have an account? sign in
Join our new commenting forum
Join thought-provoking conversations, follow other Independent readers and see their replies