Van Gogh's wilting Sunflowers taken off wall at Amsterdam museum for restoration
The world-renowned artwork is expected to be back on display in six weeks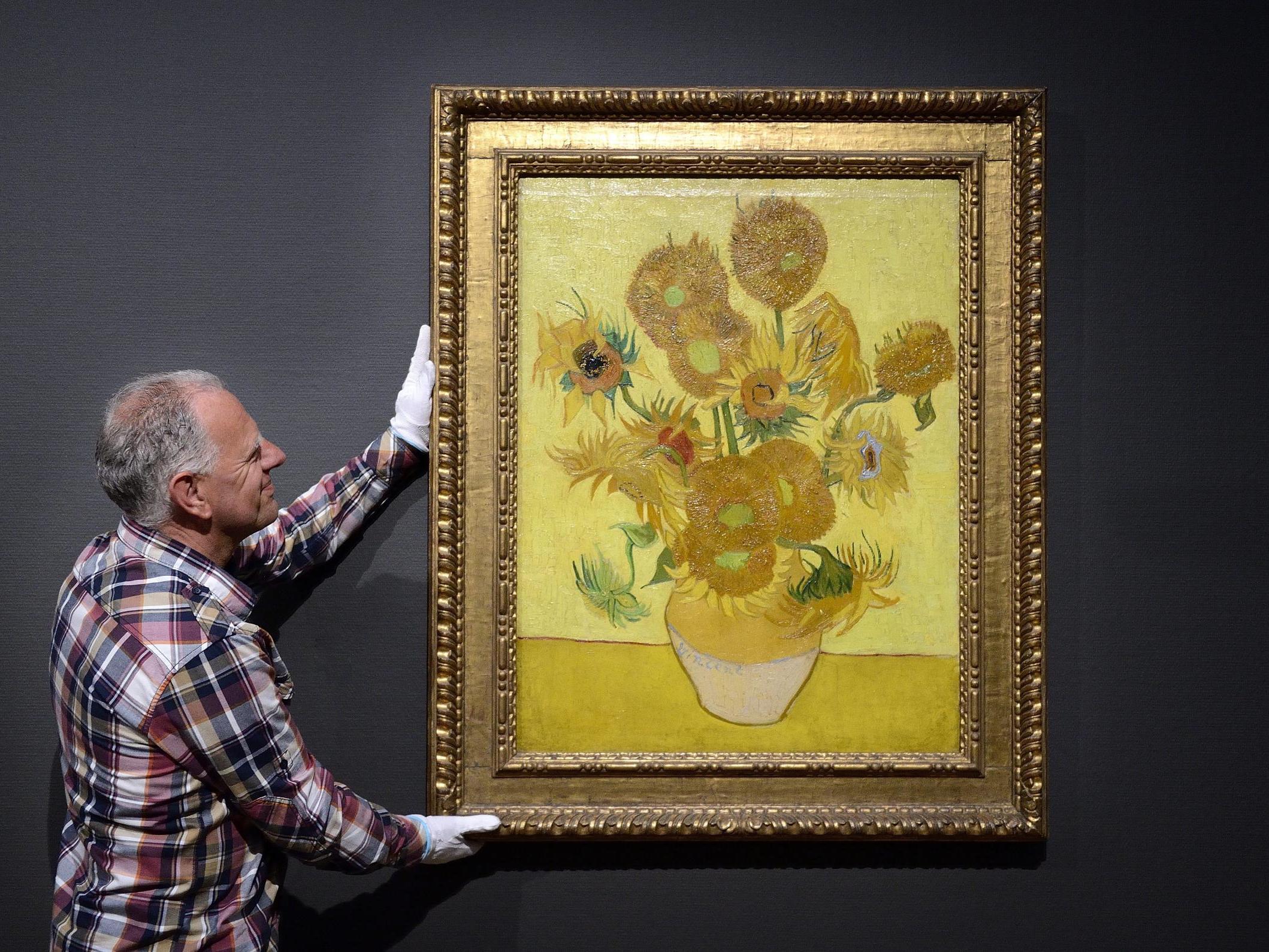 After a century of renown as one of the world's most important paintings, it seems Vincent Van Gogh's iconic Sunflowers may have finally started to wilt.
Amsterdam's Van Gogh Museum today announced the painting has been taken off the wall for research and restoration, months after scientists found the artist's choice of a light-sensitive yellow paint was causing the flowers' petals and stems to turn brown.
The 1889 artwork, one of a set of several sunflower paintings by Van Gogh for which he famously used only three shades of yellow "and nothing else", will be undergoing work until February 22.
"At the moment, the last phase of a more extensive research to the condition of the painting Sunflowers is being conducted. After that, the work will be restored," explained the museum's senior press officer, Ingrid Looijmans.
Ms Looijmans could not disclose the reason for the restoration but confirmed that discolouration of pigments was a focus of the research. She said the findings will be announced in the coming weeks.
Last year, an extensive new scanning technique revealed a sensitive chrome yellow pigment used by Van Gogh was causing changes in Sunflowers' colouration.
While these changes are currently too subtle for the human eye to detect, over time the areas of the painting containing this pigment could lose their exuberance.
The painting, along with its London counterpart, is believed to be worth more than £100m and is heavily tied in with the darker legacy of Van Gogh's severed ear.
While living in Arles with the avant-garde artist Paul Gauguin, a hero of Van Gogh's, he planned to decorate their living quarters which he dubbed "The Yellow House" with his sunflower paintings.
Van Gogh later carried out his famous act of self-destruction in the same building.
During his time in Arles, Van Gogh experimented heavily with the colour yellow – in Sunflowers, The Starry Night, Wheatfield with a Reaper and The Yellow House, to name but a few.
His predilection for the colour has been tentatively linked to warped colour perception caused either by heavy indulgence in absinthe or digitalis, a foxglove extract used to treat epilepsy during his lifetime.
He once painted his doctor, Paul Gachet, sitting at a desk next to the potent plant.
Reuters pictures of the year 2018
Show all 99
Last year, five of Van Gogh's sunflower paintings were reunited for first time in history, in a "virtual gallery" streamed to Facebook Live, from galleries in London, Amsterdam, Philadelphia, Munich and Tokyo.
Ms Looijmans said she hoped to alert potentially disappointed visitors of Sunflowers' absence.
"The painting will be restored in order to ensure that it is preserved for future generations in the best possible manner," said another spokesperson.
Join our commenting forum
Join thought-provoking conversations, follow other Independent readers and see their replies