Van Gogh's famous bed may be hidden in a Dutch attic
Art historian Martin Bailey believes the bed may have survived and is currently located in the small town of Boxmeer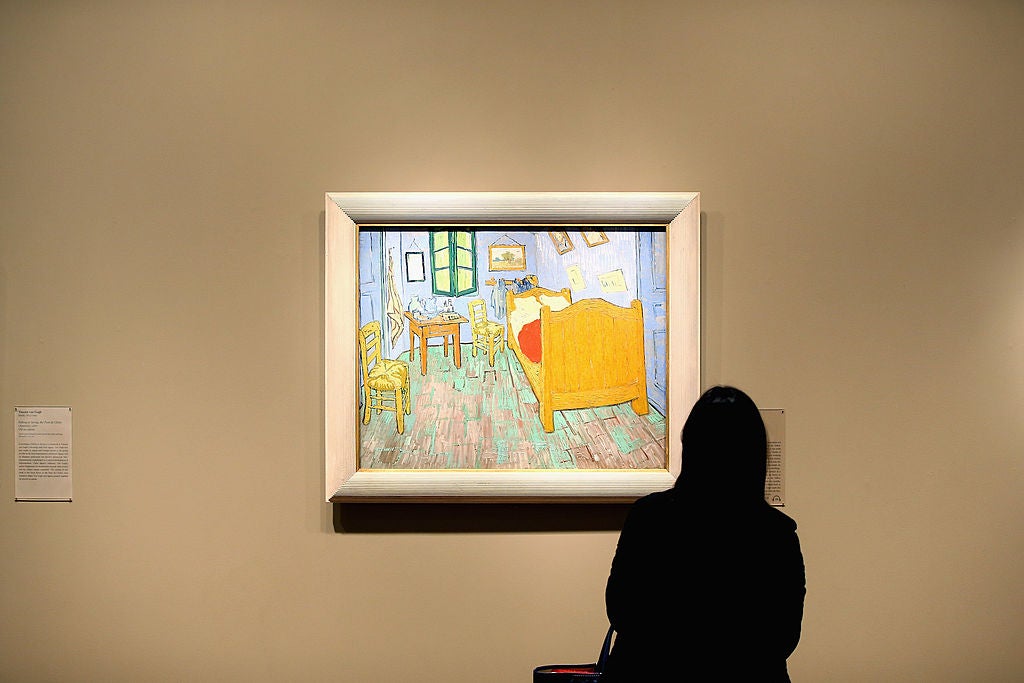 Van Gogh's 1888 work 'The Bedroom' has always offered the art world a rare, intimate look at an artist's life; the simple dwellings of a creative genius tucked away in Arles, Provence.
The bed depicted in the famous work is now thought to have actually survived the passing decades, as revealed by art historian Martin Bailey in a new book (via The Art Newspaper). Bailey has traced the bed to a descendant who donated it to a community near Arnhem in the Netherlands after its liberation in 1945.
Van Gogh originally purchased the bed in September 1888, alongside a guest bed for the cost of 150 francs each, preceding the arrival of fellow artist Gaugin for a stay with him at the Yellow House in Arles; producing 'The Bedroom' as a kind of proud document of his first home. After his suicide in 1890, the bed eventually passed to his brother's widow Jo, who brought the bed back to Holland to utilise in a small guest house she established.
The trail ran cold here, until Bailey uncovered a letter from 1937; a response to a request to borrow paintings, written to Jo's nephew (also called Vincent) in advance of a potential museum established in the Yellow House, with the reply that: "I could give you the bed which appears in the painting of the bedroom."
The museum never came to be, with the building later hit by Allied bombs in 1944 and then demolished. Bailey, therefore, contacted the son of Jo's nephew in 2015, Johan van Gogh, then aged 93; he recalled the bed had been donated to inhabitants near Arnhem in 1945, later tracked down as the small town of Boxmeer, which Bailey believes may be where the bed still survives to this day, with its owner likely completely unaware of its history.
Van Gogh painted three versions of 'The Bedroom', with the 1888 version hanging in Amsterdam's Van Gogh Museum, while two later versions painted in 1889 are on display at the Art Institute of Chicago and Paris' Musee d'Orsay. In response to Bailey's discoveries, the Van Gogh Museum told Dutch broadcaster NOS that it, "would be interesting if the bed is actually found".
"We'll closely follow the investigations," the museum said.
Join our commenting forum
Join thought-provoking conversations, follow other Independent readers and see their replies