The Independent's journalism is supported by our readers. When you purchase through links on our site, we may earn commission.
Weekly art websites: The best sites for sending creative ecards this Christmas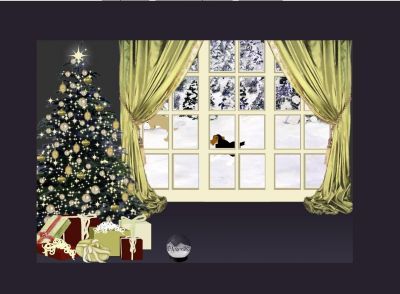 This week's selection includes five great online card websites for sending weird, wonderful and arty Christmas e-cards.
1. Ojolie - http://www.ojolie.com/index.php
A more traditional e-card website (that will keep your grandmother happy). Ojolie provides you with a selection of beautiful hand-painted, animated e-cards. Free and "members only" cards available.
2. Sendables - http://sendables.jibjab.com/category/christmas
For those after something a little stranger, have a look at Sendables' selection of Christmas cards. These mostly video-based cards range from talking cookies to farting carols. Many of the cards can be customized to feature the sender's face. Free and "members only" cards available.
3. Milk Jar eCards - http://www.milkjar.com/ecard.htm
A nice selection of artist-created e-cards. Each card has been illustrated by Hong Kong artist, Bubi Au Yeung. All cards are currently free.
4. Rate My Drawings - http://www.ratemydrawings.com
A user-submitted art site where visitors can view thousands of drawings, animations and digital artworks. All of the artwork can be sent as creative and unique e-cards. Only members who have submitted a drawing can send free e-cards.
5. Nose hair e-card - http://www.nobodyhere.com/justme/nose_send.here
Send this strange eCard to friends and family that like a bit of a laugh. They will be obliged to pick nose hairs out with a tweezer to read your message. Pluck as many hairs as you want - it's free.
Join our commenting forum
Join thought-provoking conversations, follow other Independent readers and see their replies