Man sells his tattooed skin to art collector who will have him flayed when he dies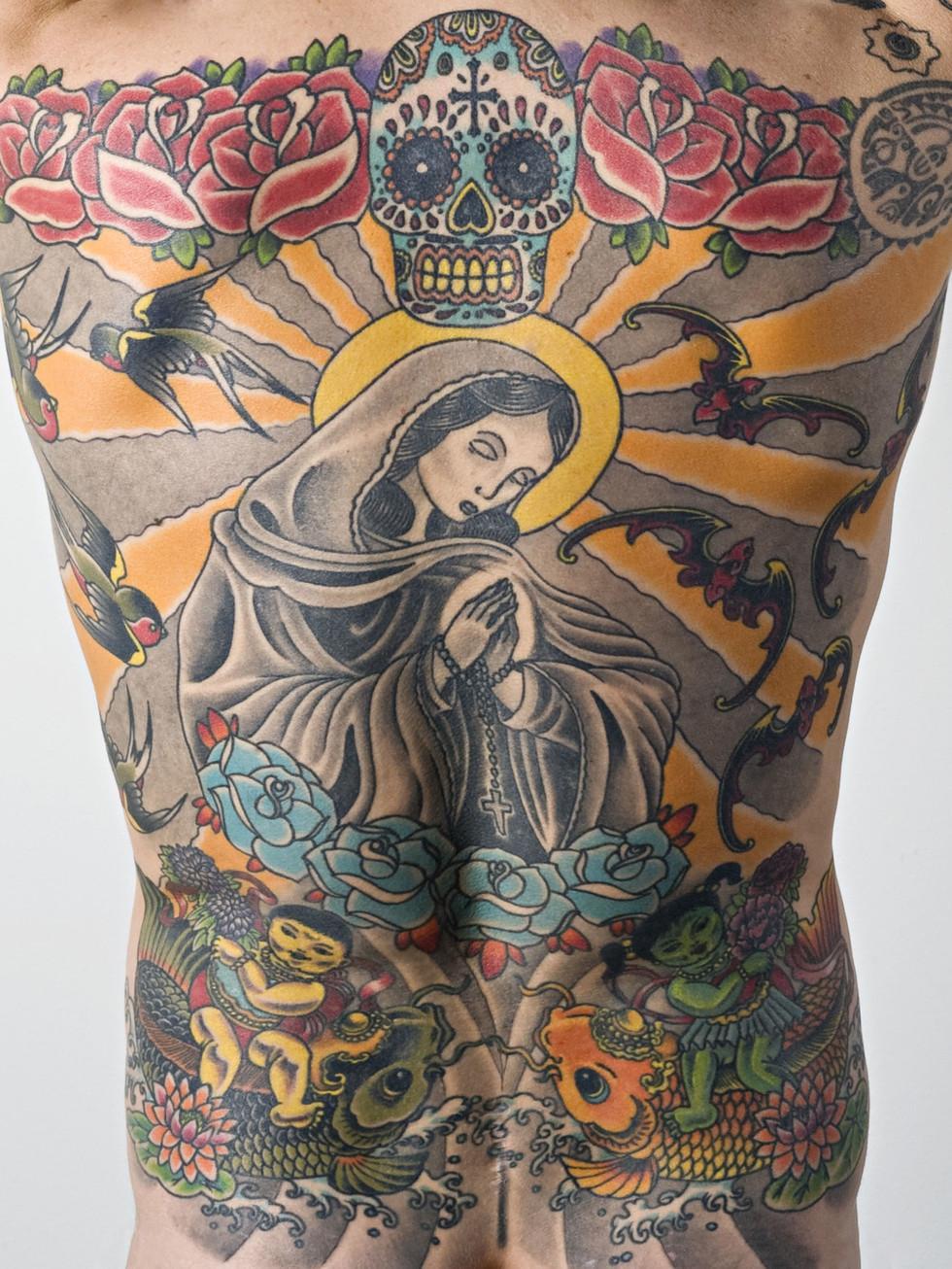 Tim Steiner has a work of art inked on him, but he's only the "temporary frame".
He was tattooed a decade ago by Belgian artist Wim Delvoye - know for his controversial work on pigs - the design on his back he volunteered to be the canvas for involving a haloed Madonna, a Mexican-style skull, swallows, rose, joe fish and children frolicking among lotus flowers and taking 40 hours to complete.
In 2008, the work, entitled TIM, was sold to German art collector Rik Reinking, with Steiner getting a third of the sum.
He currently exhibits the work in art galleries (and anywhere he has his shirt off, presumably), but the exhibitions won't stop when he dies.
As part of the deal, Steiner has agreed to be skinned after his death, with his skin being permanently framed and residing in Reinking's art collection.
"The work of art is on my back, I'm just the guy carrying it around," 40-year-old Steiner, from Zurich, told the BBC.
"My skin belongs to Rik Reinking now," he says. "My back is the canvas, I am the temporary frame."
Some may find this gruesome, but Steiner doesn't see it that way.
"Gruesome is relative," he countered.
"It's an old concept - in Japanese tattoo history it's been done many, many times. If it's framed nicely and looks good, I think it's not such a bad idea.
"Tattooers are incredible artists who've never really been accepted in the contemporary art world. Painting on canvas is one thing, painting on skin with needles is a whole other story."
Join our commenting forum
Join thought-provoking conversations, follow other Independent readers and see their replies