Woman damages £152k worth of art trying to take a selfie in a gallery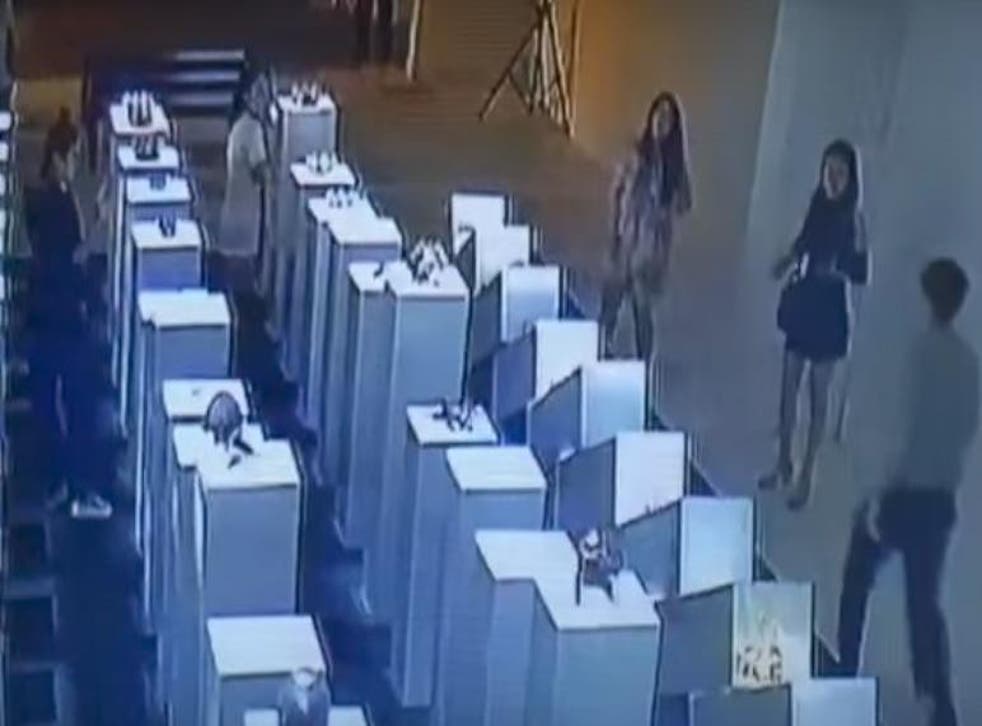 A woman has caused $200,000 (£152,000) worth of damage at a US exhibit after knocking over a display while taking a selfie.
The incident took place at The 14th Factory exhibit at a gallery in Los Angeles, California and was captured on security cameras with the video later being shared to LiveLeak.
In the clip, the unlucky woman can be seen losing her balance as she attempts to take a selfie in front of a row of sculptures placed on pedestals. Knocking one over, it creates a domino effect knocking over another ten sending the sculptures crashing to the ground.
The visibly shocked woman later attempts to pick up the displays she dropped.

The museum has claimed that three pieces of art were "permanently damaged" in the incident.
The non-profit art project - conceived by Hong Kong-based British artist Simon Birch - is described as a "monumental, multiple-media, socially engaged art and documentary experience.
This isn't the first time a museum visitor has caused damaged to an artifact - earlier this year, it was revealed that a German woman filled in a crossword without realising it was a piece of art priced at £67,000.
Register for free to continue reading
Registration is a free and easy way to support our truly independent journalism
By registering, you will also enjoy limited access to Premium articles, exclusive newsletters, commenting, and virtual events with our leading journalists
Already have an account? sign in
Register for free to continue reading
Registration is a free and easy way to support our truly independent journalism
By registering, you will also enjoy limited access to Premium articles, exclusive newsletters, commenting, and virtual events with our leading journalists
Already have an account? sign in
Join our new commenting forum
Join thought-provoking conversations, follow other Independent readers and see their replies