Young Masters Art Prize 2014: Juergen Wolf and Matt Smith named winners
German artist Wolf impressed judges with his ironic looks at icons and taboos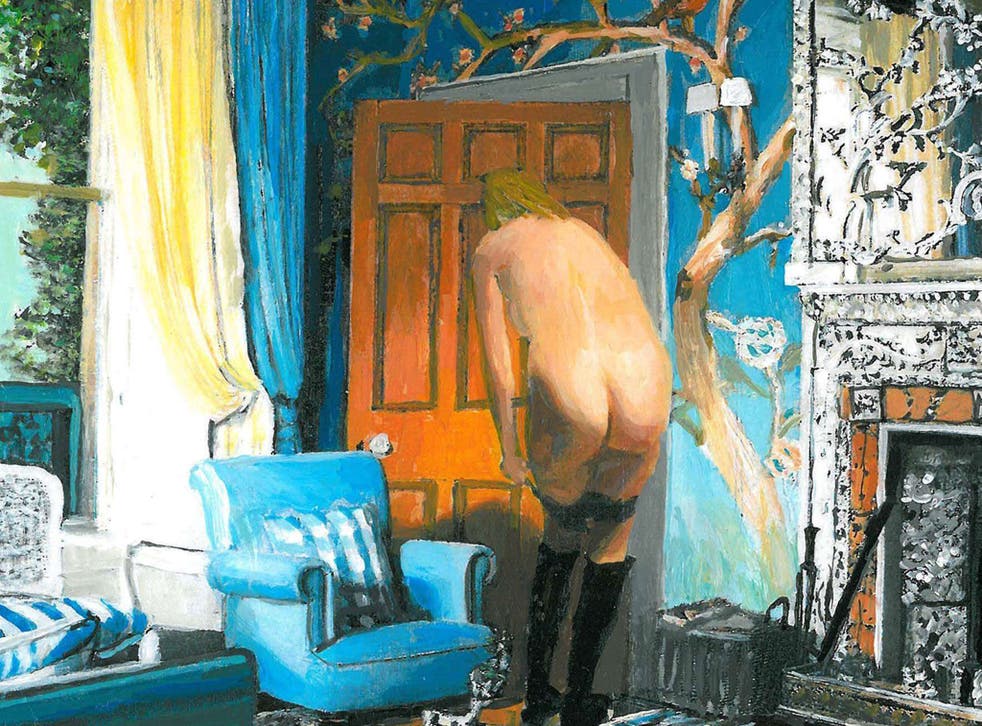 German artist Juergen Wolf has been announced as the winner of this year's Young Masters Art Prize, taking home the £1,500 prize.
The prestigious award was presented at Sphinx Fine Art in London's West End this evening by Charles Saumarez Smith, chief executive of the Royal Academy of Arts.
Wolf was chosen from a shortlist of 30 international artists for his ironic painted takes on icons, taboos and the menaces of the civilised world.
"I was very impressed by the quality of the entries to the prize as a whole, greatly enjoyed the process of selection of the winners and found it interestingly difficult to pick the best," Saumarez Smith said.
"But, in the end, there was a unanimous decision."
Young Masters Art Prize 2014

Show all 21
Saskia Boelsums and Marwane Pallas were highly commended and awarded an Artist's Collecting Society Prize of £500 for combining innovative skill with an awareness of art history.
The three winning artists will exhibit their work abroad as part of the 2015 Young Masters International Tour.
Elsewhere, British artist Matt Smith was awarded the inaugural Young Masters Maylis Grand Ceramics Prize for his awareness of the craft's heritage and his "exceptional command of ceramics".
Smith also received £1,500 from an expert panel of judges, with Korean artist Jongjin Park and Israeli artist Zemer Peled both highly commended.
"We were looking for a young artist who successfully mixed the aesthetic and techniques of the past to re-invent a modern and vibrant work of art," Maylis Grand said.
"Matt Smith succeeded in creating several original pieces, which fitted the brief perfectly."
Shortlisted Young Masters artists, selected from more than 300 applicants, are showcasing their work in two London exhibitions at Sphinx Fine Art and Lloyds Club until 31 October and 5 December respectively.
Register for free to continue reading
Registration is a free and easy way to support our truly independent journalism
By registering, you will also enjoy limited access to Premium articles, exclusive newsletters, commenting, and virtual events with our leading journalists
Already have an account? sign in
Register for free to continue reading
Registration is a free and easy way to support our truly independent journalism
By registering, you will also enjoy limited access to Premium articles, exclusive newsletters, commenting, and virtual events with our leading journalists
Already have an account? sign in
Join our new commenting forum
Join thought-provoking conversations, follow other Independent readers and see their replies