Paintings stolen by Nazis in Second World War found by police in Italian homes
Investigation launched into how the 15th century works were acquired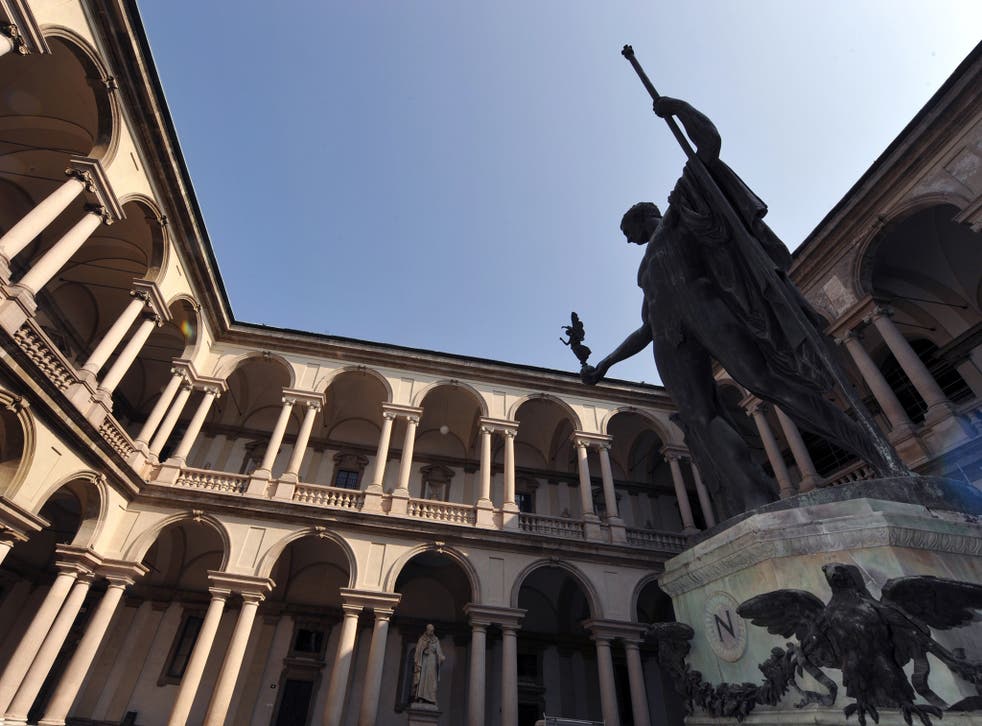 Italian Police have recovered three 15th century paintings stolen by Nazi soldiers more than 70 years ago.
Italy's art crime department has accused two people of receiving the stolen goods, which were taken from a Tuscan villa in 1944.
The pieces, found in two private homes in Milan in July last year, are "of immense interest because of their unique character, and because they are from artists considered rare on the market," according to art historian Paolo Strada.
"For the time being, there are no parameters we can use to quantify how much they are worth."
The works, which feature religious themes, include 'Trinity' by Alessio Baldovinetti, a scholar of Renaissance painter Beato Angelico, and the 'Presentation of Jesus to the Temple', by famous Verona-based miniaturist artist Girolamo Dai Libri.
They were taken by German troops from a villa in the Tuscan town of Camaiore, where Prince Felix, consort of the Grand Duchess of Luxembourg, once lived.
The pieces were part of the vast art collection of the House of Bourbon-Parma, which also included works that were returned to Luxembourg at the end of the war after being found in the villa of a high-ranking SS officer.
However, there are still nearly 40 pieces missing.
According to police, the three recovered pieces will not have to be returned to Luxembourg as they have already been paid compensation for the loss.
Instead the paintings have been held in Milan's Pinacoteca di Brera art museum since July
In pictures: Unknown works by Marc Chagall and Otto Dix among the trove of Nazi-looted art seized from a Munich flat

Show all 6
Antonella Ranaldi, superintendent for the arts at the culture ministry, said the paintings will need to be restored as "their state of conservation is not great".
Police based in the northern Italian town of Monza began investigating the whereabouts of the three pieces in 2014, drawing on analysis of old documents.
They previously recovered three other pieces in 2009 and 2015, which belonged to the Mason Perkins and the Loeser Calnan collections.
Although most of the art work stolen by Nazi agents during the Second World War was subsequently recovered, much remains missing.
It is believed the pieces are part of a huge illegal multi-billion dollar global art trade, the third largest behind drugs and arms trafficking.
Join our new commenting forum
Join thought-provoking conversations, follow other Independent readers and see their replies