Photo London: Why photography is getting the gallery space it deserves
Photography didn't used to be taken seriously in contemporary art, but 80 galleries are now participating in the second instalment of Photo London, providing an antidote to the torrent of selfies and images we consume on our screens
Hannah Duguid
Wednesday 18 May 2016 17:15 Comments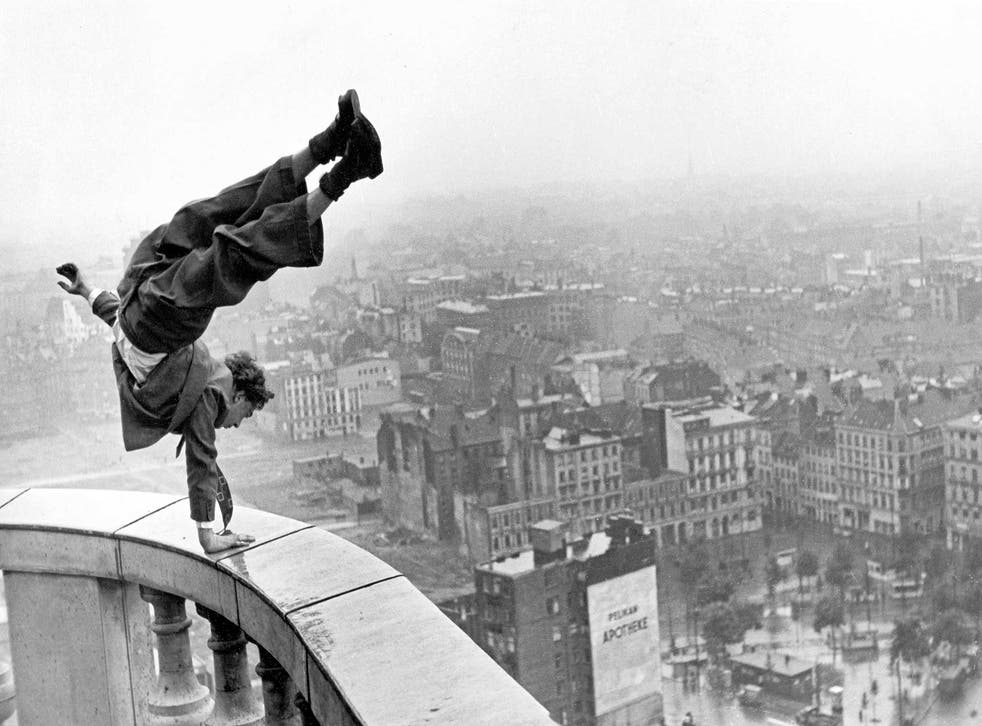 Photography used to be the less influential relation of contemporary art in London, which was dominated by celebrity artists connected to the Young British Artists (YBA) movement. With exceptions such as Andreas Gursky and Wolfgang Tillmans, photographs were not considered as important as conceptual art, which museums and collectors gravitated towards. Paris and New York always took photography more seriously than London ever did.
"London used to be resistant to photography," says photographer Hannah Starkey, who will give a talk at this year's Photo London in Somerset House. "Now it's very exciting. When I'm going around the city making work I have conversations, and everyone's interested in photography, or wants to be a photographer, or certainly has a relationship with it. It's our language and our children's language, it's what we use."
Photo London is now in its second year. With 80 galleries participating, some of photography's greats will be on display. An exhibition of work by legendary photographer Don McCullin will show his photography from The Troubles in Northern Ireland: armed riot police storm a street while a woman hides, hand over her mouth, behind her front door. A Palestinian woman opens her arms wide with despair as she returns to her destroyed house in Shabra during the Israeli invasion of 1982.
Next to McCullin, Craigie Horsfield's exhibition shows how photography has morphed and adapted from the glory days of photojournalism and social documentary. His images are dark, deep with shadow, as rich and detailed as a painting. A Polish couple called Magda and Leszek sit by side, everything's black except their faces and hands. Again in Poland, two of the artists' friends pose against an irregular wall that looks like it's constructed from gravestones. The portraits show people deep in their own selves, sometimes engaged with the camera lens. He only prints one photograph, never a series, often made years after he took the original image. They feel slow, steeped in time, they demand that the viewer truly looks, compared to the rapid pace with which we consume images on our screens and mobile phones.
"Photography is at a very interesting intersection in its life cycle and it has never been more important for us to be having an emphasis on it as a medium because it reflects so much of what is going on in society generally," says Brett Rogers, director of the Photographer's Gallery in London.
The Discovery Section is dedicated to photography's new voices. Roman Road gallery shows Anthony Cairns photographs, a series of London, which appear almost entirely abstract. He explores historical techniques to make contemporary black and white images, streaked with light, like a rayograph by Man Ray.
At TJ Boulting, Juno Calypso's images are staged self-portraits set in the honeymoon suite of a Pennsylvania hotel. In a bubble-gum pink bathroom, Calypso poses naked, covered with bath foam in front of an infinity mirror. She wears an auburn beehive wig and full make-up. The sickly intensity of these images is overwhelming, against the emptiness of the character within her surroundings. She is vacant, bored, sexually frustrated.
"We're always interested in people who stand over different genres, and push things beyond the boundaries," says Rogers. The Photographer's Gallery will have prints on display by Evgenia Arbugaeva, whose haunting images of the Arctic (where she's from) stand between reportage and fine art.
Fashion and celebrity have always been photography's bedfellow. David Bowie kneels over Kate Moss with a camera in her face, in an image by Ellen von Unwerth, which will be up for sale in Camera Work's booth.
"Fashion photography is finally being taken seriously as an art form, even though it's sometimes wrapped up with sex. But photographers such as Guy Bourdin and Helmut Newton also address interesting issues to do with the role of women and feminism. To unpick any of those forms can be seen to address wider social issues that people should be thinking about," says Brett.
As an antidote to the torrent of selfies and self-promotion fed to us every day through social media sites, Photo London offers a chance to view real, printed images, which have the ability to make you think more deeply about the world. A series of talks with artists aim to help people gain a better understanding of photography, and what it means.
"The problem is that everybody still sees photography as being easy, understandable and transparent, yet it does need unpicking, especially with the selfie generation and what it says about identity and narcissim," says Rogers. "Education is the most important thing. We call it visual literacy because we want to help people develop skills so they think more critically about what they're seeing in the world. Before they make those millions of images on their camera phone, they might think a little bit more about what they're trying to achieve and what they're saying."
Photo London is at Somerset House from 19 to 22 May
Register for free to continue reading
Registration is a free and easy way to support our truly independent journalism
By registering, you will also enjoy limited access to Premium articles, exclusive newsletters, commenting, and virtual events with our leading journalists
Already have an account? sign in
Join our new commenting forum
Join thought-provoking conversations, follow other Independent readers and see their replies