The joy of the adventurous railway poster
Godfrey Holmes introduces his choice of sixteen iconic railway posters – all pre-dating the nationalisation of Britain's railways in 1948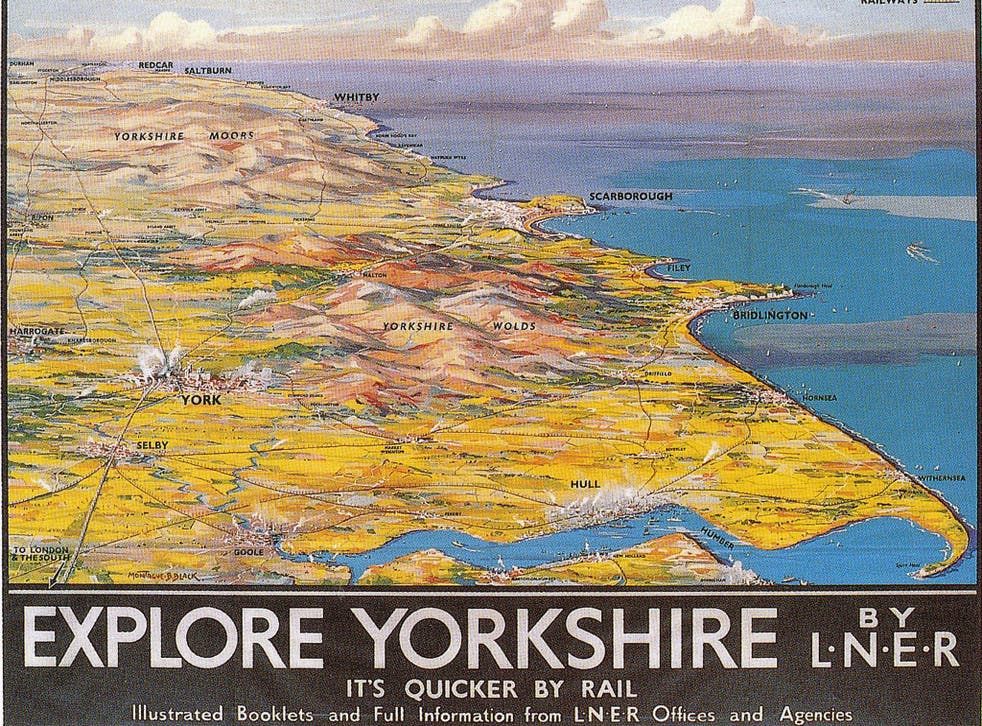 The golden age of the railway poster was undoubtedly 1890 to 1960 – with many of the most famous or intriguing examples appearing between the years of 1919 and 1939. Why were they commissioned? As an enticement to holidaymakers soon to decide where next to go, those epic journeys drummed up valuable custom for railway companies for the laying on of hundreds of dedicated excursion trains, in addition to numerous Friday night and all-day Saturday specials – before the ravages of Dr Beeching's cuts.
And where would you find these posters? On nearly every gas-lit railway station platform – especially in the great mill, manufacturing and mining towns. Just where they'd be most noticed, as folks went about their daily business; giving them a goal – at exactly the time their employers were sponsoring wakes weeks, providing up to 10 extra days' pay for breadwinners.
Vintage railway posters

Show all 14
So who tendered the artwork? Perhaps surprisingly, the finest commercial, landscape, seascape and documentary painters of the age. No expense was spared on creative, imaginative and stylish railway posters that would have far greater impact than any single photograph. By wonderful coincidence, the International Exhibition of Modern Decorative and Industrial Arts took place in the Paris of 1925; inspiring illustrators, potters, architects and shopkeepers everywhere to go Art Deco.
And what is so special, almost a century later, that people are drawn back to the best of the railways' self-promotion? Colour, detail, boldness of design, occasional stark simplicity, typeset, branding... but most of all, nostalgia. In a rather less romantic, more pedantic era, dominated by sometimes-aloof social media, we yearn for yesteryear. And all the best of yesteryear – all that is most enchanting about the geography of the British Isles – is found in railway art.
How did these posters survive? The answer is: most of them didn't. Who knows how many brilliant works were casually ripped off the boarding onto which they were pasted – then destroyed? Fortunately, a few duplicates were kept in dusty drawers, attics and the artists' own studios long enough for their inheritance by the British Railways Board; going, if not, to collectors, private galleries and museums.
As for Scarborough above: words fail. This poster may never be bettered. Yet its sixteen folds indicate just how close it came to oblivion.
Join our new commenting forum
Join thought-provoking conversations, follow other Independent readers and see their replies