Art review: Yayoi Kusama, White Infinity Nets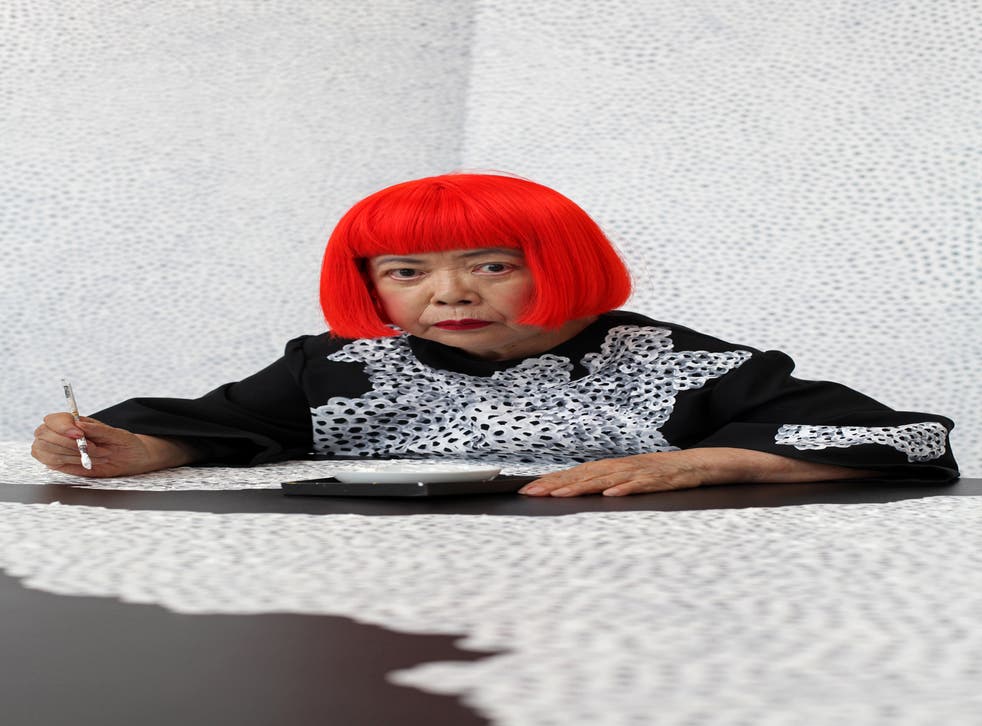 What is obsession? Japanese artist Yayoi Kusama, now 84, has been making the Infinity Net series for more than half a century – delicate white nets painted onto large canvases. They appear to be both a symptom of the mental illness that has dogged her since childhood, and a sign of her continuing power to overcome it through art.
From afar, these monochromatic paintings are graceful and soothing, spaces of light and silence on the gallery walls. Up close, however, you can see the mania of a private ritual. The nets are comprised of tiny curved brushstrokes, barely linked together. In some, the backgrounds darken and the nets are subsumed. In others, the nets appear as flowing and natural as lilies across the surface of water. This exhibition will offer nothing particularly new to those who visited Kusama's retrospective at the Tate last year, but it is still worth seeing.
It is Kusama's ability to move between the psychedelic and the pastoral, the neat and the disarranged, that makes the paintings so compelling. There are ten canvases here, all painted earlier this year. This is the inaugural exhibition of Victoria Miro's new Mayfair space and the simplicity of the works is honoured.
There is one supplement: an installation of a table and chairs, set for an extravagant meal, in the second room. White metallic nets crawl over the wine glasses, the fruit, the handbag slung over the back of the chair. Like the dust that covers Miss Havisham's rotting wedding cake, the nets here assume a more sinister aspect. It is as though they have crawled free of the canvases and crept over the material world, engulfing everything within it.
In this way, Kusama's paranoid minimalism gets more paranoid. While the installation adds drama to the exhibition, I'm not convinced that it quite works. It makes the Infinity Nets seem more gimmicky than they are; the table would not be out of place in an upmarket department shop window at Christmas. Most outstanding is Kusama's subtlety. In the seventh painting, the nets are ethereal; in the third, they are rigid, menacing.
Kusama famously checked herself into a psychiatric institute in Tokyo in 1977 and has lived there ever since, working in her studio across the street every day. It remains unclear whether the nets offer safety (literally, safety-nets) or whether they warn of yet another form of entrapment.
1 Oct – 9 Nov
Join our new commenting forum
Join thought-provoking conversations, follow other Independent readers and see their replies