Sargent: The Watercolours, Dulwich Picture Gallery, London, review: Overwhelming dullness
This exhibition focuses on John Singer Sargent's watercolours after around 1900 when his work looked more radical but lacked real emotional charge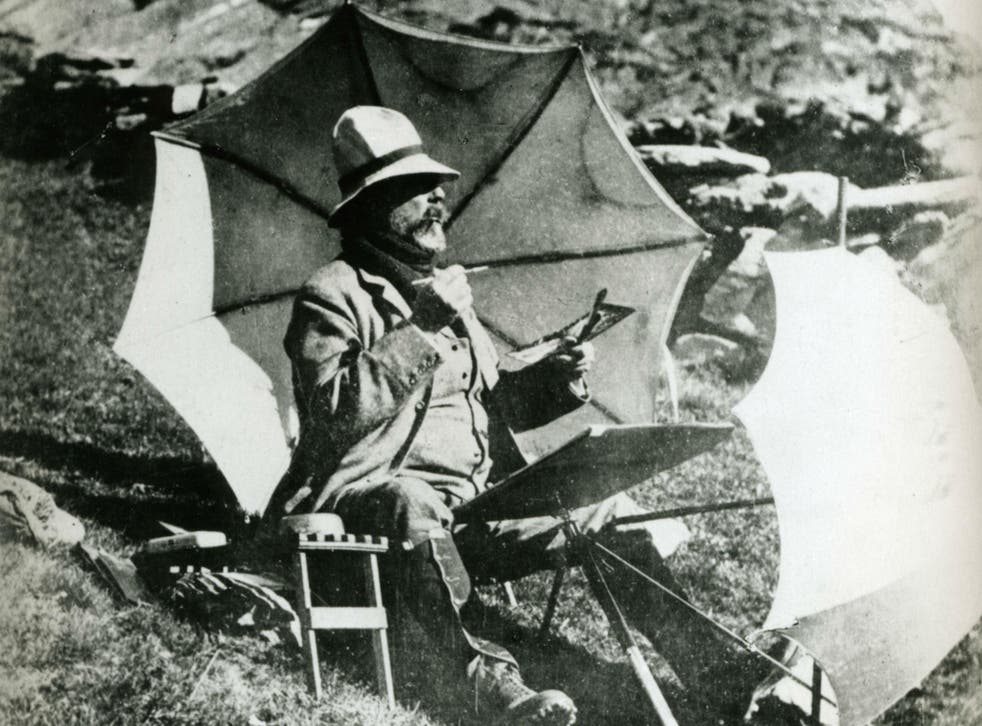 We have seen rather a lot of John Singer Sargent in recent years. In 2010 the Royal Academy featured his marine paintings upstairs in the Sackler Galleries. Two years ago the National Portrait Gallery showed off portraiture by him in superabundance. Now it's the turn of his watercolours to have a summer outing at the Dulwich Picture Gallery in South London.
Dulwich Village is an ideal venue for Sargent. With its painted wooden finger posts and lolling hollyhocks, this is the place that tries to pretend not to notice that Brixton is only a mile and a half away. Sargent is mostly about looking at pleasing people, places and things, and the prosperous of Dulwich will fondly embrace him throughout the coming months for doing just that. It is not that he was an idle painter – far from it. He never stopped. But he seems emotionally hobbled, from first to last, by overmuch privilege – his parents were wealthy ex-pats from Philadelphia, and they wandered Europe. He was born in Florence, schooled in painting at the costly studio of Carolus-Duran in Paris, and then, a bit later, opened his own studio in Tite Street, Chelsea. How the wealthy and the fashionable flocked to him! And he did them proud. He showed them off to their best advantage.
The story of this show tries to make special claims for him as a watercolourist, to argue that after around 1900, when he turned to that medium again in an excitable spirit of self-renewal, his work looked more radical than ever before. There is a little finger's sprinkling of truth in this. The subject matter does not change much – buildings, gardens, fountains trees, reclining figures; multiple agreeable prospects of Venice, Corfu, the Alps. What we are advised to get excited about, and almost do to a very small degree, is the way in which he focuses, crops, blurs, attends to particular details, captures unusual angles.
Here – wow! - is a view of the Salute church in Venice glimpsed through a teasing mess of spars and cordage, for example. This is undoubtedly something, but it does not compensate for the fact that far too much of Sargent lacks real emotional charge. He so seldom excites, unnerves or challenges us. We smile, faintly, and then pass on. Only one of the women in this show seems to have a contested emotional life of the kind that the rest of us enjoy and endure. The rest are prettily positioned painted ladies. Perhaps that's what ladies are for, to be posed in agreeable places. Look at the wafty demoiselle prettily collapsed beside a virgin-white parasol on the cover of the catalogue – if you can bear it.
Overwhelming dullness covers (almost) all - as the great poet Alexander Pope once nearly put it at the close of The Dunciad.
Join our new commenting forum
Join thought-provoking conversations, follow other Independent readers and see their replies