The Curious Incident of the Dog in the Night-Time, Apollo Theatre, London
The rave reviews and whispers on 'the new Warhorse' are well-placed
Paul Taylor
Friday 15 March 2013 12:22 Comments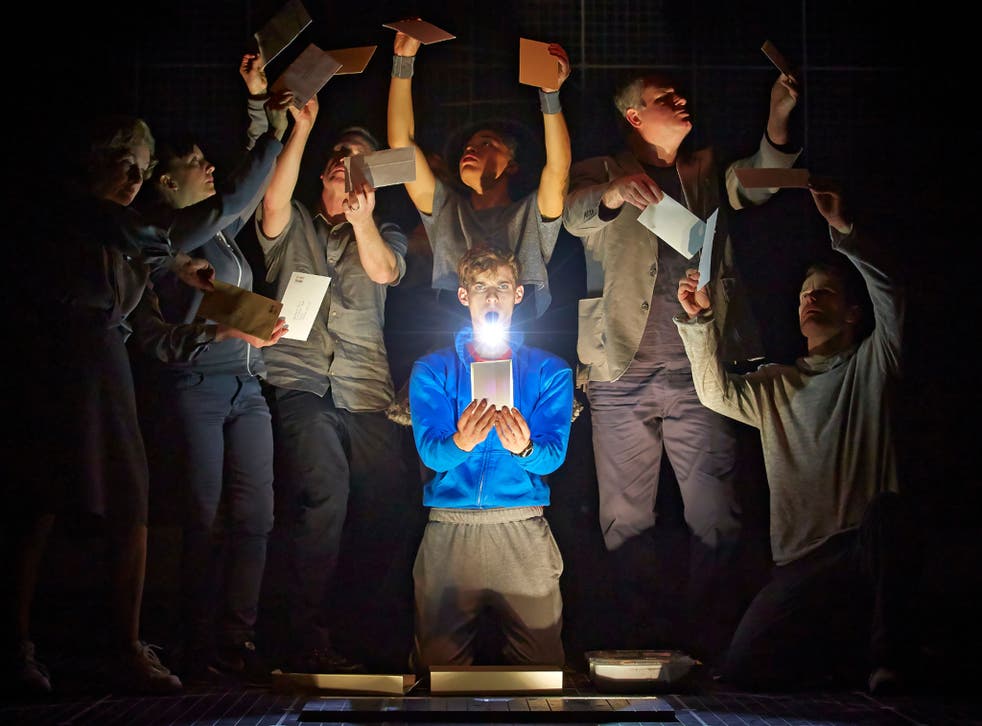 "We may have a Warhorse on our hands," declared novelist Mark Haddon in an interview the other day. He was talking about this stage version of his best-selling book which won rave reviews when it opened in the Cottesloe and has now transferred to the West End. Was that vainglorious of him? A hostage to fortune? Not really. He could well be right.
The Curious Incident is no easy book to adapt, given the particular nature of the fifteen-year-old protagonist, Christopher Boone,"a mathematician with some behavioural difficulties" who is on the autism spectrum, and given that the story is told in the first person. But Simon Stephens's imaginative adaptation and Marianne Elliott's brilliant production find solutions that actually manage to throw fresh and arresting light on the material while keeping a perfect equipoise between the comedy and the heartache.
And I do not see how Luke Treadaway's phenomenal performance could be bettered. He seems to inhabit, with every twitchy atom of his being, this isolated boy whose detective work about a dead dog digs up less categorizable secrets about his parents' marriage and the wider community. His lower lip juts in a pout that combines stubborn determination and a neediness that he is not built to register. He talks in a slightly accusatory and officious blurt as if he knows that his meaning will have to barge through several layers of prejudice to be heard. Even his agitatedly methodical movements are as a mass of straight lines, like his thoughts, as when he perceives with uncluttered immediacy that the word "metaphor" is itself a metaphor. To hear Treadaway deliver perceptions like with an air of narked, impatient genius is to be reminded that Wittgenstein and Beckett are amongst those who have operated on this spectrum.
In a simple, but highly effective stroke, the story is mainly told by having his sympathetic teacher (beautifully played by Niamh Cusack). Meanwhile, Bunny Christie's huge black-graph-paper box of a set becomes both a free-form arena for the action and the vessel for trying to get inside the synaptic overload of Christopher's mind, as it blizzards, say, with upwardly floating movements or when the view through a railway carriage window speeds up to thin whizzing strip of white like a mad heart scan. And none of this feels voyeuristic because, crucially, in the course of the proceedings we come to realise that Christopher is not a case study but, in some respects, a heightened metaphor for the outsider in each of us.
Register for free to continue reading
Registration is a free and easy way to support our truly independent journalism
By registering, you will also enjoy limited access to Premium articles, exclusive newsletters, commenting, and virtual events with our leading journalists
Already have an account? sign in
Join our new commenting forum
Join thought-provoking conversations, follow other Independent readers and see their replies