Ruth Stage wins Lynn Painter-Stainers prize for figurative art
Daisy Wyatt
Tuesday 19 February 2013 11:15 Comments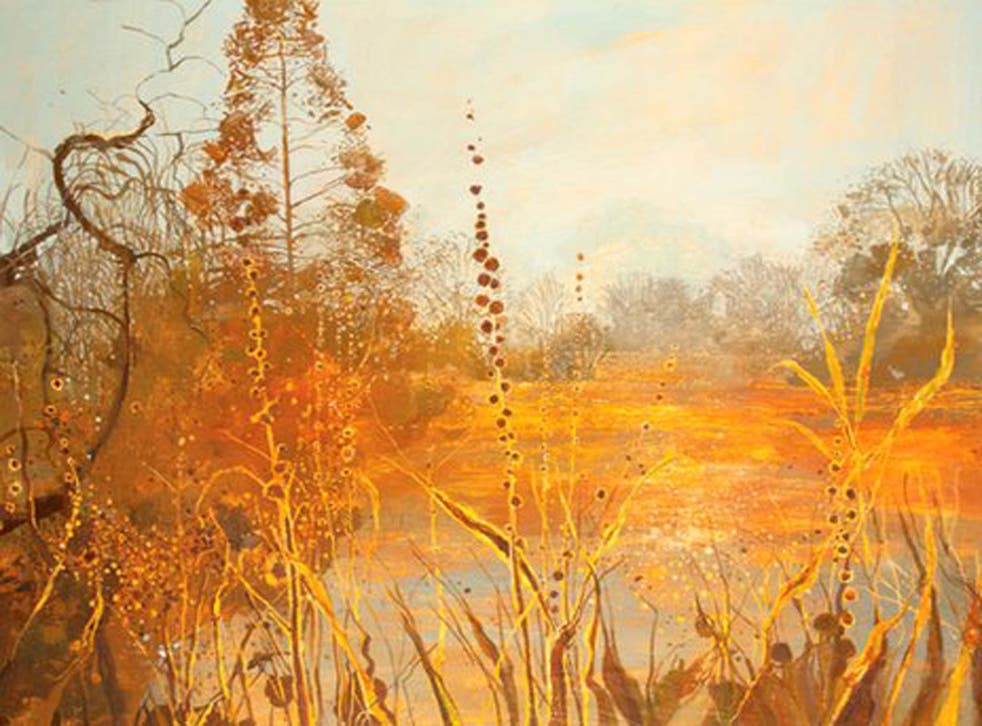 Artist Ruth Stage has won the £15,000 Lynn Painter-Stainers UK art prize.
Her work "The Isabella Plantation" won the prize, which awards figurative and representational painting.
Stage uses the ancient painting technique egg tempera, where egg yolk is mixed in with paint, to achieve the mottled effect of her work.
Her unusual choice of paint, which has to be hand-mixed, is applied to gesso boards, giving her work a distinct texture.
The artist, who was born in Hartlepool and is a graduate of the Royal Academy, received her prize at the Mall Galleries in London last night.
Stage was chosen from over 1,000 artists, which were narrowed down to 72 contestants. The five judges overseeing the prize were British artist Ken Howard, The Spectator art critic Andrew Lambirth, former Lynn Painter-Staines winner Antony Williams, Tate Britain fellow Andrew Wilton and British artist Nina Murdoch.
Other awards went to John Hainsworth, who picked up the £2,500 young artist prize, while runners-up Robert Dukes, Jennifer McRae, Danny Markey, Cherry Pickles and George Rowlett all received £1,500.
An exhibition of selected works is being held at the Mall Galleries from 19 February - 2 March.
Register for free to continue reading
Registration is a free and easy way to support our truly independent journalism
By registering, you will also enjoy limited access to Premium articles, exclusive newsletters, commenting, and virtual events with our leading journalists
Already have an account? sign in
Join our new commenting forum
Join thought-provoking conversations, follow other Independent readers and see their replies