Sex toys, erotic carvings and more to go on show at new Institute of Sexology
The exhibition is set to open later this year at London's Wellcome Trust
Jess Denham
Friday 18 July 2014 15:31 Comments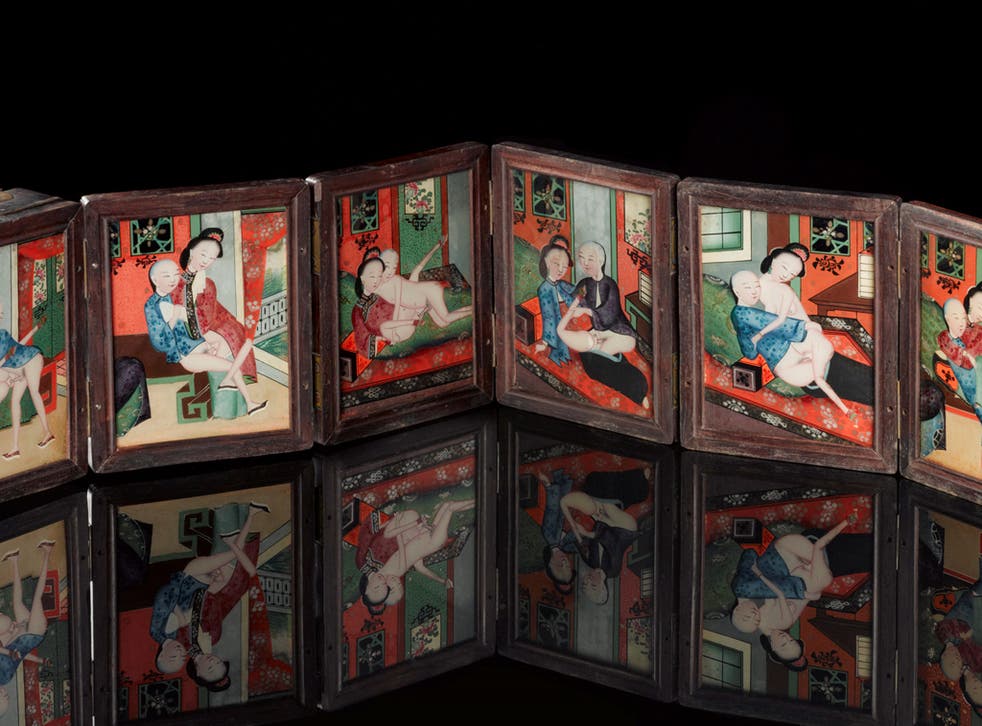 From raunchy ancient carvings to old-fashioned sex toys, all things erotica will be the focus of a new exhibition set to open later this year.
The Institute of Sexology, held at London's Wellcome Collection, will feature more than 200 objects including condoms, films and paintings of sex in the first UK exhibition to bring together the pioneers of sex study.
Key figures in the study of sex from Sigmund Freud to Virginia Johnson will be a focus, as the exhibition explores their experiments and research.
The show promises everything from "Alfred Kinsey's complex coded questionnaires to Samoan jewellery to sex machines" and will look at how sexologists have "shapes our ever-evolving attitudes towards sexual behaviour and identity," organisers have said.
Artworks exploring sexual identity from the likes of Zanele Muholi, Sharon Hayes and Timothy Archibald will be on display, alongside objects from Henry Wellcome's vast erotica collection.
Institute of Sexology at the Wellcome Trust

Show all 10
There will be live events, performance art and discussions to encourage the observation, analysis and questioning of sexual theories.
Curator Kate Forde hopes the exhibition will "become a living repository for visitors' stories, inspiring debate and self-reflection on this most fascinating and vital of topics".
The Institute of Sexology runs from 20 November later this year until 13 September 2015 and will form part of a "Sexology Season of activity" around the country.
Register for free to continue reading
Registration is a free and easy way to support our truly independent journalism
By registering, you will also enjoy limited access to Premium articles, exclusive newsletters, commenting, and virtual events with our leading journalists
Already have an account? sign in
Join our new commenting forum
Join thought-provoking conversations, follow other Independent readers and see their replies