Smiling vagina mural faces removal for 'inappropriate' setting in Swedish school
Heated debates are raging after authorities call for the artwork to be covered
Jess Denham
Thursday 23 January 2014 15:40 Comments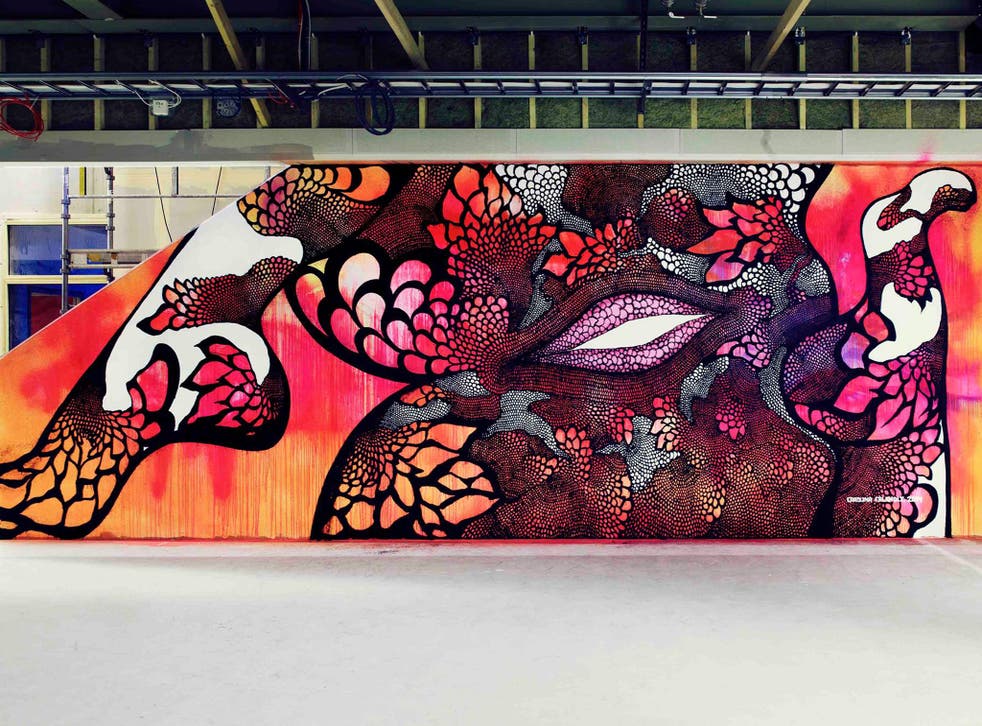 A smiling vagina mural displayed in a Swedish school has been defended by the principal after calls for it to be painted over.
Local politicians deemed Carolina Falkholt's artwork "inappropriate" for 13-year-old pupils last week, but have since agreed to spend some time debating the issue before taking action.
But Harke Steenbergen, headteacher of Tessin school in Nykoping, admires the mural and "its message".
"I see many pedagogic advantages to having her art in the school," he told the Goteborgs-Posten newspaper.
Politician Conny Jackobsson also backed Falkholt's painting. "Should we censor this just because it depicts female genitalia? Maybe the students think this is a really cool thing, that they have a school who dares!" he said.
Fans of the Gothenburg-based graffiti artist posted messages on her Facebook page, supporting the vagina mural and praising her for contributing to a crucial dialogue.
"We are still in the 19th century," one viewer wrote. "Who are the embarrassing people of my generation who keep on screaming censorship?"
Others praised Falkholt for presenting "a normal woman, radiantly beautiful" amid numerous statues with penises, while some argued that the students themselves should decide if they want the painting to remain.
Vaginas feature in several of Falkholt's past artworks, including an ornate depiction, complete with ovaries, painted on the streets of Gothenburg.
Take a look at some more controversial artworks here:
Banned, censored and 'offensive' artworks

Show all 8
Register for free to continue reading
Registration is a free and easy way to support our truly independent journalism
By registering, you will also enjoy limited access to Premium articles, exclusive newsletters, commenting, and virtual events with our leading journalists
Already have an account? sign in
Join our new commenting forum
Join thought-provoking conversations, follow other Independent readers and see their replies