Ashley Judd sues Harvey Weinstein for 'damaging her career'
Complaint alleges producer was punishing Ms Judd for rejecting his sexual advances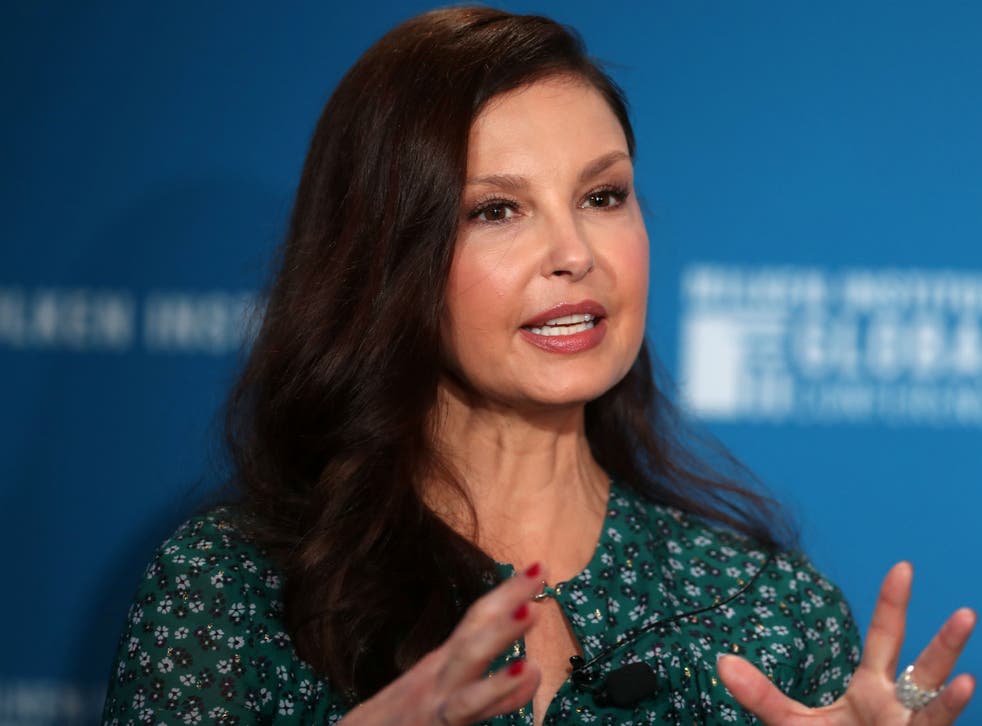 Ashley Judd is suing disgraced producer Harvey Weinstein, accusing him of damaging her career after she refused his sexual advances.
A complaint filed in Los Angeles Superior Court on Ms Judd's behalf alleges that Mr Weinstein acted as "the headwind limiting her career" in retaliation for her rejecting his "sexual demands". It alleges that he undercut her effort to be cast in Lord of the Rings by describing her as difficult to work with.
"With those baseless smears, Weinstein succeeded in blacklisting Ms. Judd and destroying her ability to work on what became a multi-billion-dollar franchise with 17 Academy Award wins and many more nominations", the complaint, reviewed by Reuters, says.
A representative for Mr Weinstein issued a statement hours later saying the former studio boss has "neither defamed Ms Judd nor ever interfered with Ms Judd's career". Instead, it said, he championed her work and repeatedly approved her casting for two of his films: Friday in 2002 starring Salma Hayek, and Crossing Over with Harrison Ford in 2009. Mr Weinstein has denied all allegations of sexual misconduct.
However, lending some weight to Ms Judd's claims about her career, Lord of the Rings director Peter Jackson said last year that he was told to avoid casting Ms Judd because he had heard she was difficult to work with.
"I recall Miramax telling us they [Ms Judd and fellow actress Mira Sorvino] telling us they were a nightmare to work with and we should avoid them at all costs," he said. As a direct result of the smear, both women were removed from the Lord of the Rings casting list, he said.
Ms Judd is among the numerous women who have accused Mr Weinstein of unwanted sexual advances, claiming the Hollywood filmmaker invited her to his hotel room before proposing that they exchange massages or that she watch him shower.
Harvey Weinstein: his accusers

Show all 42
She said she repeatedly rebuffed Mr Weinstein's advances before reaching a compromise that seemed to placate him: "Finally I just said, 'when I win an Oscar in one of your movies, OK"? she told ABC's Diane Sawyer.
Despite his consistent denials, a barrage of accusations have cost Mr Weinstein his role at Miramax - the production company he founded with his brother Bob Weinstein.
He faces multiple criminal investigations, with law enforcement officials in Los Angeles, New York and London currently pursuing open investigations.
Register for free to continue reading
Registration is a free and easy way to support our truly independent journalism
By registering, you will also enjoy limited access to Premium articles, exclusive newsletters, commenting, and virtual events with our leading journalists
Already have an account? sign in