The 10 best books coming out this spring, according to Amazon
Mara Leighton
Thursday 02 March 2017 18:34 Comments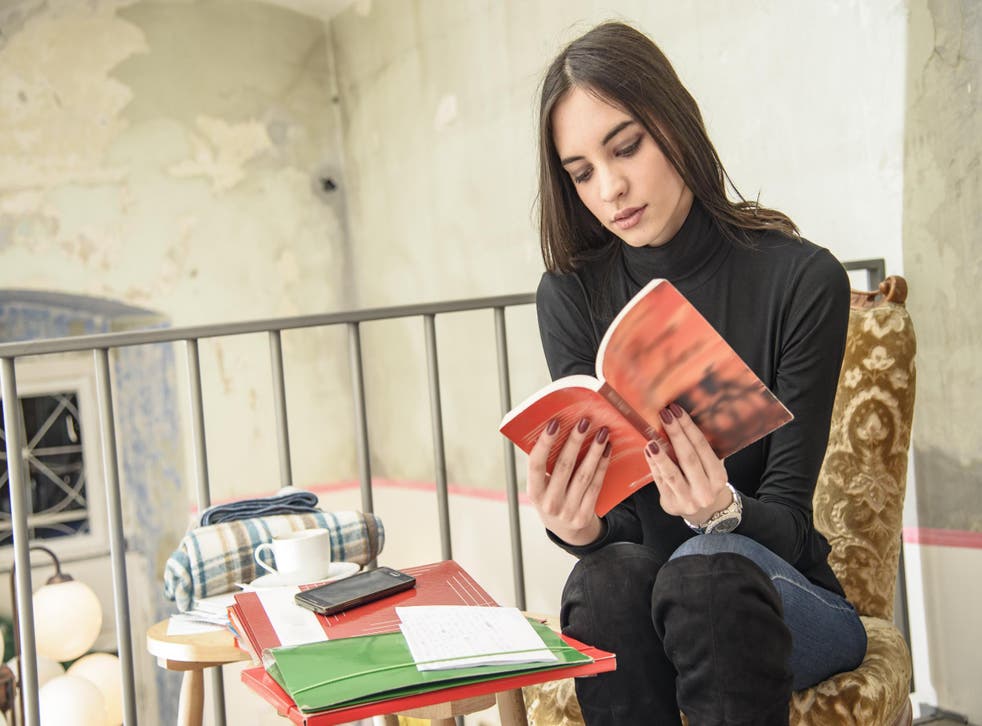 The Insider Picks team writes about stuff we think you'll like. Business Insider has affiliate partnerships so we get a share of the revenue from your purchase.
Reading is one of the easiest ways to improve ourselves and expand our horizons, but too few of us are able to call it a regular habit.
Life is busy, but finding little blocks of time to devote to new ideas, places, and ways of thinking is one way in which we can always make sure we are moving forward.
It can be as simple as picking a great new book to keep in your bag as an option for the commute to work. If you're looking for something to pique your interest this spring, we suggest checking out Amazon's top picks for the upcoming season.
You can find the full list of buzzworthy new releases here, but the 10 below are Amazon books editors' top picks.
One of these recommendations might be the kickoff to a new hardback or Kindle purchase, and an incoming reading streak.
Captions have been provided by Amazon's books editors.
"Into the Water" by Paula Hawkins
When two women end up dead in the local river a town's dark past comes rushing back. Fans of "The Girl on the Train" have another twisty ride to look forward to in Hawkins' new novel of psychological suspense.
"Startup: A Novel" by Doree Shafrir
This fun and funny debut novel by a writer for Buzzfeed combines ambition, youth, love, and the tech world. No pun intended, but this one is getting a lot of buzz.
"The Trials of Apollo Book Two The Dark Prophecy" by Rick Riordan
The second book in Rick Riordan's "Trials of Apollo" series promises to be as much fun as the first. Mighty Apollo, now an awkward mortal teenager, continues his quest for redemption with plenty of hilarity and humiliation along the way.
"Killers of the Flower Moon: The Osage Murders and the Birth of the FBI" by David Grann
Grann's compelling work of narrative nonfiction delves into chilling conspiracies and prejudice surrounding one of the FBI's first homicide investigations — the systematic murder of members of the wealthy Osage Indian nation.
"The Collapsing Empire" by John Scalzi
Science fiction fans are eagerly awaiting this space opera involving human colonies scattered across the universe. When the connections between those colonies are threatened by a change in physics, three individuals are thrust into a race against time to save humanity.
"One of the Boys" by Daniel Magariel
"One of the Boys" is a powerful novel about two brothers who turn against their mother during a bitter divorce only to have their father spiral quickly into unpredictable and violent behavior. An intense depiction of familial bonds and brotherhood that makes every page count.
"Irresistible: The Rise of Addictive Technology and the Business of Keeping Us Hooked" by Adam Alter
Where is your mobile phone right now? Chances are, it's within your reach (if not in your hand). With temptation never far away, we all run the risk of addiction. Adam Alter explores how addiction works, focusing on the explosion of technology and its role in keeping us hooked.
"Testimony" by Scott Turow
This spring Scott Turow delivers a taut new legal thriller. Former Kindle County prosecutor Bill Boom is drawn into a case he can't refuse when a lone witness comes forward with chilling information about the mass disappearance of an entire Gypsy refugee camp.
"Anything is Possible" by Elizabeth Strout
The Pulitzer Prize-winning author of "Olive Kitteridge" and "My Name is Lucy Barton" introduces a large cast of small-town characters (including a grown-up Lucy Barton) and plumbs their emotional and psychological depths with masterful skill.
Disclosure: This post is brought to you by Business Insider's Insider Picks team. We aim to highlight products and services you might find interesting, and if you buy them, we get a small share of the revenue from the sale from our commerce partners, including Amazon. Jeff Bezos, CEO of Amazon, is an investor in Business Insider through his personal investment company Bezos Expeditions. We frequently receive products free of charge from manufacturers to test. This does not drive our decision as to whether or not a product is featured or recommended. We operate independently from our advertising sales team. We welcome your feedback.
Read the original article on Insider Picks. Copyright 2017. Follow Insider Picks on Twitter.
Read the original article on Business Insider UK. © 2016. Follow Business Insider UK on Twitter.
Register for free to continue reading
Registration is a free and easy way to support our truly independent journalism
By registering, you will also enjoy limited access to Premium articles, exclusive newsletters, commenting, and virtual events with our leading journalists
Already have an account? sign in
Join our new commenting forum
Join thought-provoking conversations, follow other Independent readers and see their replies