23 short novels you can read over a weekend
From Ernest Hemingway to Kurt Vonnegut, Emma Freud to Ursula LeGuin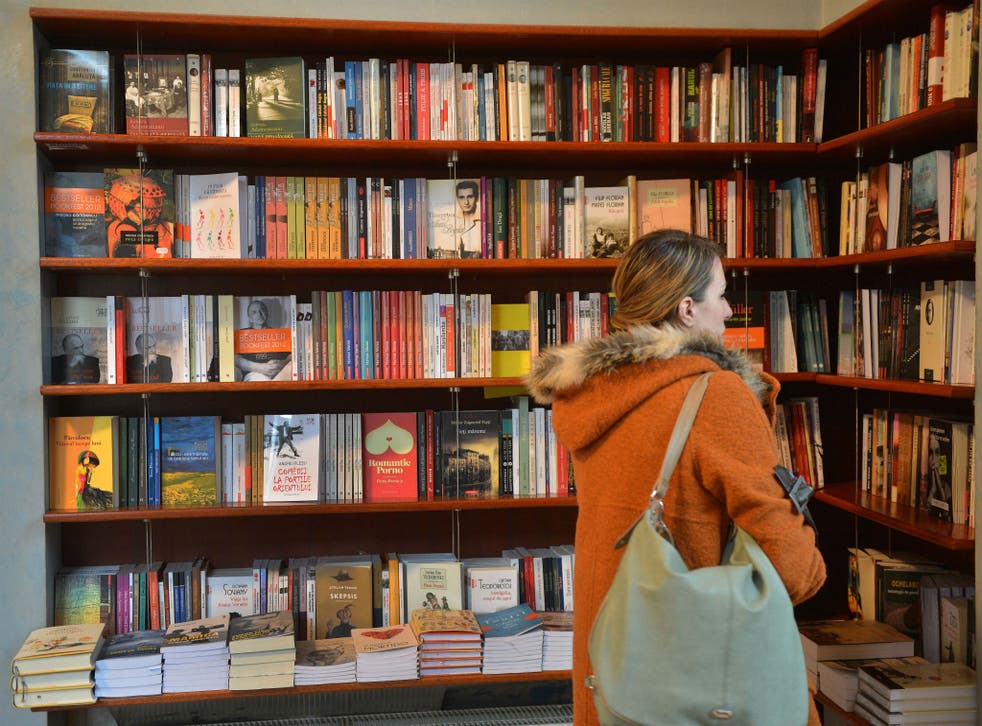 No excuses, there's always time to read. Not every great work of fiction is the length of Lord of the Rings, and the ones below are short enough that they can be polished off over the space of a weekend.
1)The Reluctant Fundamentalist - Mohsin Hamid
A Princeton-educated Pakistani called Changez tells an American stranger about his eventual abandonment of America following a love affair with an American woman.
2)The Sense of an Ending - Julian Barnes
Tony Webster and his clique meet Adrian Finn at school, navigating their adolescence togetether. 40 years on, a lawyer's letter with an unexpected bequest throws up some surprises for the protaogniost.
3)On Chesil Beach - Ian McEwan
McEwan's 2007 novella sees newly-weds Edward Mayhew and Florence Ponting spend their honeymoon on the Dorset seashore, reflecting on the prospect of their futures.
4)The Sun Also Rises - Ernest Hemingway
A group of British and American expatriates living in Paris travel to the festival of San Fermin in Spain, as Hemingway explores the notion of the 'Lost Generation' along with themes of masculinity, love, death and renewal.
5)Five Quarters of the Orange - Joanne Harris
Featuring Harris' strong emphasis on the emotional and symbolic importance of food and cooking: Framboise Dartigen recounts her move to the village of Les Laveuse on the Loire and her family's dark history.
6)Death in Venice - Thomas Mann
A famous author visits Venice and becomes obsessed by the sight of a beautiful youth.
7)Voyage in the Dark - Jean Rhys
The tragic descent of Anna Morgan, who has been moved out of her Caribbean home to cold, grey England by her uncaring stepmother.
8)Brideshead Revisited - Evelyn Waugh
It seems fitting to include this given the tales of hedonism emerging from Oxford University. In 1923, narrator Charles Ryder is befriended by Lord Sebastian Flyte.
9)The Wild – Emma Freud
Nine-year-old Tess narrates from The Wild as her mother falls for William, a single father of three who cuts down trees with a chainsaw and plays the guitar.
10)Slapstick – Kurt Vonnegut
"This is the closest I will ever come to writing an autobiography," Vonnegut wrote of this novel. Narrator Dr Swain and his twin Eliza tackle feelings of loneliness and isolation after being cut off from modern society by their own parents.
11)The Word for World is Forest – Ursula le Guin
Humans from Earth have formed a colony on "New Tahiti", a tree-covered planet inhabited by small, green-furred inhabitants.
12)The Great Gatsby - F. Scott Fitzgerald
In the Roaring Twenties, Yale graduate Nick Carraway rents a house next door to the mysterious Jay Gatsby.
13)The Picture of Dorian Gray - Oscar Wilde
A handsome and narcissitic young man commits himself to indulging in every pleasure life can offer him - moral or otherwise.
14)Frankenstein - Mary Shelley
A brilliant young scientist creates a "monster" out of an experiment then attempts to flee from the consequences.
15)Of Mice and Men - John Steinbeck
Two ranch workers - George and Lennie - are in Soledad during the Great Depression, dreaming of the day they will settle down on their own piece of land.
16)My Lover's Lover - Maggie O'Farrell
An intense and unnerving story of loss and love that recalls the psychological intensity seen in Daphne du Maurier's Rebecca.
17)Queer - William S. Burroughs
"Lee" recounts his life in Mexico City among expatriate college students as he survives on part-time jobs, and becomes drawn to a young man named Allerton: a recently-discharved Navy serviceman.
18)The Awakening - Kate Chopin
Edna Pontellier struggles to reconcile her unorthadox views on femininity and motherhood with prevailing social attitudes of the American South during the end of the 19th Century.
19)Hound of the Baskervilles - Sir Arthur Conan Doyle
Sherlock Holmes investigates the death of Sir Charles Baskerville and the mysterious goings-on at Baskerville Hall.
20)The Looking Glass - Michele Roberts
Arguably one of Michele Roberts' finest novels to date; this multiple narrative centres around the orphan Genevieve who becomes the audience for some rather alarming folk stories.
21)A Clockwork Orange - Anthony Burgess
Burgess' famous dystopian novel set in a society with a subculture of extreme youth violence. Teen protagonist Alex narrates his experiences with state authorities who are determined to make an example of him.
22)The Invisible Man
Griffin is a scientist who has devoted himself into optics, inventing a way to change the body so it becomes invisible. He carries out the procedure on himself but fails to reverse it.
23)Heart of Darkness
Aboard the Nellie anchored in the River Thames, Charles Marlow tells his fellow sailors about his passage down the African coast.
Join our new commenting forum
Join thought-provoking conversations, follow other Independent readers and see their replies