Book review: The Tidal Zone by Sarah Moss: parenting through a prism of trauma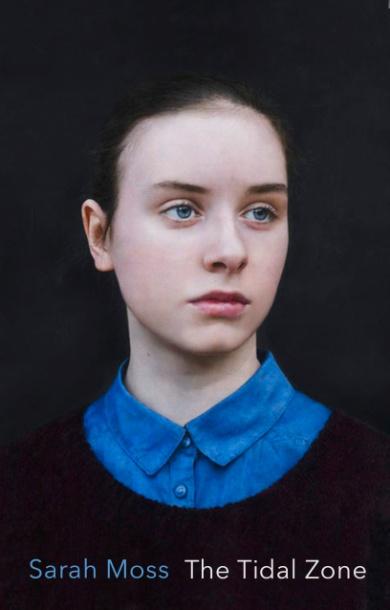 The subject of motherhood has preoccupied much of Moss's career as a novelist. In Night Waking an academic is torn between her work and her family; while the late 19th-century-set Bodies of Light, and it's sequel, Signs for Lost Children, examine the debilitating long-term effects of a toxic mother-daughter relationship. By comparison, Moss's new novel, The Tidal Zone, is marked by a change of perspective: that of a stay-at-home father.
Like Night Waking's Anna Bennett before him, Adam Goldschmidt is a historian bogged down in domestic drudgery. Though unlike Anna, who actually had a prized academic position, Adam is one of the 10-a-penny "unemployed" PhDs. He does a bit of hourly paid teaching, and is researching the postwar rebuilding of Coventry Cathedral – its story, woven in amongst the main narrative, should go some way to placating those readers who prize Moss's historical fiction – but he's also a househusband and primary caregiver of his two daughters (15-year-old Miriam and eight-year-old Rose) par excellence. Adam's wife Emma is a busy GP with "no gift" for domestic duties at the best of times, so when it comes to who's more qualified to bring home the bacon, there's no contest.
The Tidal Zone is a novel about parenthood. Although told through Adam's eyes, and premising his heritage – a second ancillary story, that of Adam's father's youth in America living amongst hippies, also wends its way through the text – it's about the partnership involved in bringing up children. It's about the daily grind of loading the dishwasher, wiping jam smears off the kitchen table, sorting through laundry, making packed lunches for school and cakes for bake sales. Tasks so repetitive they quickly become as second nature as breathing or the beating of one's heart.
Sometimes, however, hearts stop and lungs cease to fill with air. This is what happens to Miriam when, one day, completely out of the blue, she collapses on the school playing field. A teacher finds her, paramedics are summoned and she's brought back to life. The crisis is averted. All the same, the family's existence is changed irrevocably: "Everything is paused, except that Rose still needs to go to school and to eat her meals, and the laundry must still be done and the bathroom cleaned, somehow, from the High Dependency Unit of a city fifteen miles from home."
Proving she's at the top of her game, Moss has written a new kind of state-of-the-nation novel, one that addresses big themes – mortality, parental love, 21st-century gender politics, even the NHS – all explored through the prism of one ordinary family, and within a narrative that's not so much about events, but rather the void where action and answers should be. Without doubt, she's one of the best British novelists writing today, and The Tidal Zone, which reads like the electric shock of a defibrillator, or the jolt of an EpiPen of adrenaline, confirms this.
The Tidal Zone by Sarah Moss (Granta, £12.99)
Join our commenting forum
Join thought-provoking conversations, follow other Independent readers and see their replies