British Labour Leaders edited by Charles Clarke & Toby S James, book review
Gordon Brown comes off badly in Charles Clarke's collection of essays about leaders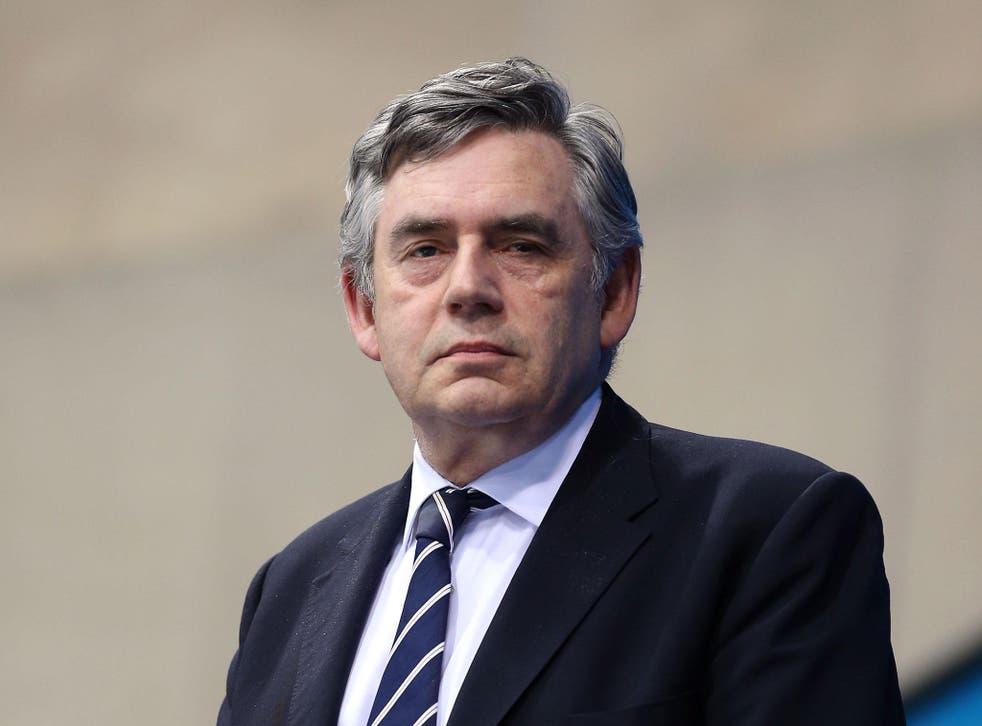 It is rumoured that that the former Home Secretary Charles Clarke embarked on a study of past leaders of British political parties for the sole purpose of proving that Labour's worst leader was Gordon Brown. If so, it is not the first time revenge has been the motive behind a literary project, a motive that does not necessarily bring forth bad books.
But to avoid bias or vitriol creeping into the finished product, Clarke and his fellow editor, Toby James, commissioned a team of writers to contribute a chapter each – except for that inestimable Labour historian Kenneth O Morgan, who provided two. Each chapter focused on one leader, except for the largely forgotten George Barnes and William Adamson, who get one between two. The editors consciously selected writers who would treat their subjects sympathetically. Thus Gordon Brown was farmed out to The Independent's commentator, Steve Richards, and the chapter on Tony Blair was allotted to The Independent on Sunday's John Rentoul. Thus every leader from Keir Hardie to Ed Miliband is given a fair whack.
But this is not a collection of short biographies. The contributors were required to assess how their subjects measured up to the specialised tasks expected of a Labour leader. Hardie is rated, by Morgan, "a founder, not a leader" – an "anti-leader" indeed. The Labour MP Nick Thomas-Symonds writes that Clement Attlee "has a strong claim to not only be the Labour Party's best leader, but the greatest Prime Minister of all time". (His split infinitive, not mine). Tony Blair, according to Rentoul, is "one of the most successful leaders since the UK became a full democracy".
For an addendum, the authors interviewed two of the four living ex-leaders, Tony Blair and Neil Kinnock. Extracts from the Blair interview have already appeared in this newspaper, but the Kinnock interview is the more interesting because he has no choice but to talk about where he failed. He implies that during his long years as leader, he was so engrossed in pulling the party into shape that he neglected the "battle of ideas". He says that he had an idea that could have worked as a political narrative, summed up in the phrase "the enabling state" but "either because of lack of time, lack of imagination, lack of intelligence or lack of patience", he never made proper use of it.
But the most original and striking part of the study is not these subjective judgements, but an attempt by Clarke to compile hard facts by which the leaders' relative success or failure can be measured. There are tables which measure the numbers of seats gained or lost during each one's tenure, and shifts in voting patterns. One of them, for example, is headed "Leader's League Table, ranked by seats" – and who is that placed 15th out of 15, below Ramsay MacDonald? Why, it is Gordon Brown!
I do not want to spoil Clarke's party, but no matter how hard he clings to his satisfying conclusion that there has never been a more unsuccessful leader than Gordon Brown, I fear it is being overtaken by events. In the second paragraph of the first page lies the grim warning: "A leader who fails to end internal divisions could leave their party out of power for a generation." When Toby James wrote that, he could not possibly have known how pertinent it would be by the time the book appeared.
Join our new commenting forum
Join thought-provoking conversations, follow other Independent readers and see their replies