Cassandra Clare interview: Fascism, demons, diversity, and maintaining her empire without a drop of coffee
'For a long time with these books – and they're very classic urban fantasy – they're stories about teens growing up and being surrounded by supernatural threats and demons and there's a lot of mythology and whatnot. But for years and years they were treated as romance novels. And it drove me nuts!'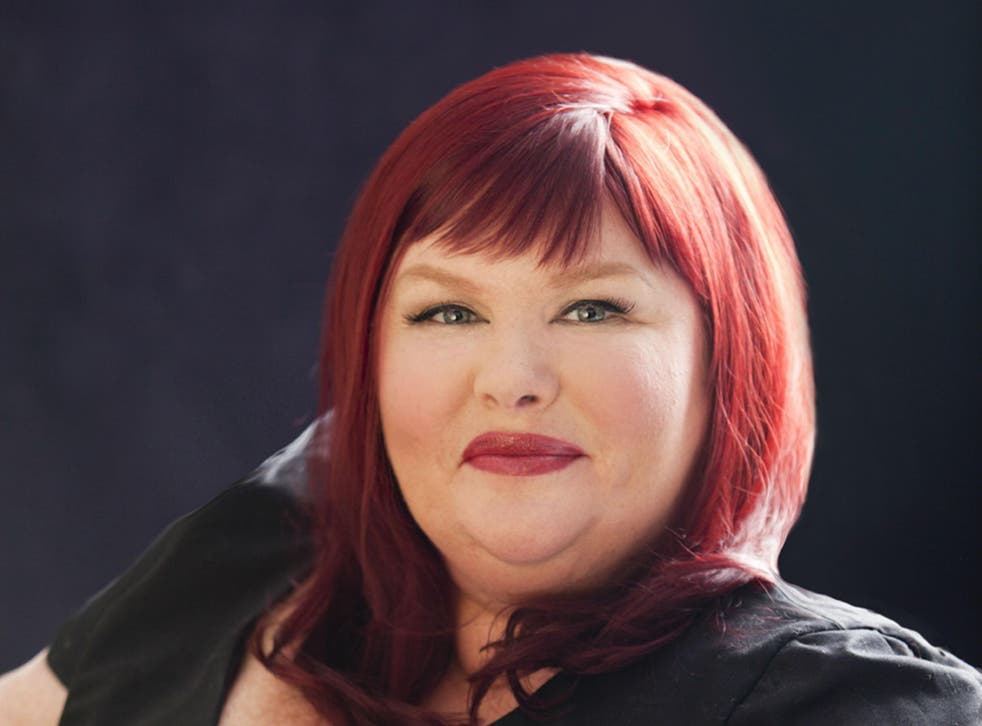 The search to find meaning in our lives leads us to fantastical tales: stories of heroes battling evil appear again and again in the literary fabric of the world, and it is precisely because of the depth and intensity of their experiences, that we are able to carve out a sense of significance in our own existence.
It's the allure of reading books – and one that author Cassandra Clare (real name Judith Lewis) expertly cultivates.
Having spent over a decade creating a world of the fantastic, a film and Netflix adaptation cultivating droves of fans across the world, to call Clare a "powerhouse" would be a gross understatement. Her books deal with that quintessentially awkward transitional teenage era, and encompass treatises on morality, the human condition and what it means to be a hero against a backdrop of a deeply dangerous world inhabited by demons, angels and warlocks – and the young Shadowhunters who do battle with them.
Her latest book, Lord of Shadows, deals with the insurgence of an extremist branch in the government. Sound familiar? She certainly thinks so. "As we went through our whole US election, they definitely coalesced as a more fascist, more nationalistic [chuckles] more xenophobic group and so it was really interesting, having all that planned," she tells me in an exclusive interview, "It felt like I was reflecting things that were going on at the time I was writing."
Clare is no stranger to potentially hostile governments. Having been born in Iran, the political landscape was tenuous, to say the least. "My dad was part of a western program of business at the University of Tehran, and my parents were very happy there but they did wind up leaving because things were looking a little – can I say dodgy? [laughs]. They were very passionate travellers so we spent a large portion of my childhood travelling – to India, Nepal, Europe."
Though Clare was a voracious and consummate reader, it was not until her early 30s that she pursued a career in writing. Before that she wrote Harry Potter fan fiction, and worked as a journalist, and then a copy editor for the US tabloid magazine Hollywood Reporter. "It was dire," she says of the experience, "It was when Brad and Angelina were first getting together, and we were up all night from 10pm in the evening to six in the morning to make sure it hit the news stands early.
"It's a really good practise though, for being a writer and hitting deadlines [laughs]. It's really one of the most important things you can learn how to do. It helped me enormously to work to a schedule."
The first book in her Mortal Instruments series, City of Bones made it to the New York Times Best Selling list, but it was not until two books later that success truly dawned on her. "I kept my terrible copy editing job until my third book had come out and I worked through having both a job and hitting the deadlines. My agent called me and was like 'you're on the best-seller list and you've sold this many copies and you can quit. Like you can quit your day job.' It was a really scary feeling – like the ties on a parachute falling.
"The pressure is on you to do the best writing you can as an artist. When you are starting out, you don't think about that stuff. So often we see especially in the US with health insurance, people in our writing community who get sick and have no way to pay for their treatment. To have the security to pay for your health insurance is a huge thing."
In the beginning, it wasn't just the financial dissonance that proved challenging. According to a 2016 survey, the US publishing industry is 78 per cent female, however senior positions continue to be held by men. Clare was keen to pitch her books to female editors, but that didn't stop the industry from attempting to wedge her into the "romance writer" category.
"What you mostly notice is a different kind of way you're treated by men. For a long long time with these books – and they're very classic urban fantasy – they're stories about teens growing up and being surrounded by supernatural threats and demons and there's a lot of mythology and whatnot. But for years and years they were treated as romance novels. And it drove me nuts!"
Clare's main character in the first five books is Clary Fray, a 16-year-old girl who fights demons and travels to different realms – all while trying to juggle the nuances of teenage love. "I wanted to do this classic hero story but I wanted to do it with a girl. What I would have wanted when I was that age – when I was sixteen or seventeen and I had read all these books and they were all about boys having this experience and this journey and I loved those books but they weren't reflecting me specifically as a person.
"It was really important to me that Shadowhunters were a world organisation, that they existed in every country, that they encompass all of humanity and every religion," she says of the fictional group who battle supernatural foes, "I didn't want anyone to feel shut out or that their country or religion wasn't compatible with being a Shadowhunter."
Diversity is a strand which links all of Clare's stories together and in the beginning, fitting in a gay character was an uphill struggle. "I had an enormous amount of pushback from publishers specifically because of Alec being gay. This was in 2004/2005, and I had to fight really hard to get him into the books. The Barnes & Nobles website page for City of Bones included a review from Commonsense Media where they gave it a warning for 'sexual content' just because of the presence of a gay character. Some big box stores refused to carry the book, and major children's book clubs passed it over."
However, as the books became popular, she was able to introduce the subplot of a love story between two men in the hopes that "kids who most needed to read them" could do so.
Racial diversity was another strand she was keen to tug. "We owe writers of colour and LGBT writers and those who exist in a marginalised group for having done work on behalf of people to get these doors open.
"I've always wanted to make sure sexualities and racial ethnicities are represented and I think about the balance between being inclusive and not trying to step on somebody else's story. I remember when I was at a conference, a teenage girl came up to me and and thanked me for writing an autistic character she could relate to."
An avid social media user, Clare has often had problems with bullies – "trolls" - online. One particularly "frightening" incident left her threatened with violence – all because of the way her latest book ended. "They knew I was attending a convention and they said they were going to 'beat the f**k out of me'. It was really the dark side." With the help of book bloggers and fans, they found the person, who was escorted out of the event.
Interactions with fans however, is overwhelmingly positive and they are very protective of the writer. Speaking to several during a book signing alongside fellow author and friend Holly Black, at a beautiful church next to Piccadilly Waterstones, one thing was clear: their love for her transcends the norm. One fan travelled from Denmark for the chance to have her books signed, and two lined up all day to get the best seats. "I love my fans," she said, "they are lovely." Clare was keen to create a deep and meaningful relationship with them, and social media was the best medium through which she could. "Having a Twitter and having a Tumblr [where the writer conducts frequent Q&As] has really made it possible for me to have an ongoing, active conversation with fans and I think it's really interesting."
Opting for tea over coffee, Clare keeps herself grounded with sewing and travel – a heady combination. "I enjoy designing my own clothes using vintage patterns. I work with a designer named Lianna Kachmar to resize old vintage Dior and Givenchy patterns and recreate the dresses and coats."
A reader first, Clare was keen to give me the books she's currently reading. Here they are:
Warcross by Marie Lu
Shadowshaper by Daniel Jose Alder 
Ember in the Ashes by Sabaa Tahir 
Sorcerer to the Crown by Zen Cho 
Her books, as well as her collaboration with Holly Black are available from Waterstones
Join our new commenting forum
Join thought-provoking conversations, follow other Independent readers and see their replies