'Your ancestors survived the holocaust': Cazzie David reveals how father Larry pulled her out of Davidson break-up spiral
David and Davidson broke up in 2018 after two years of dating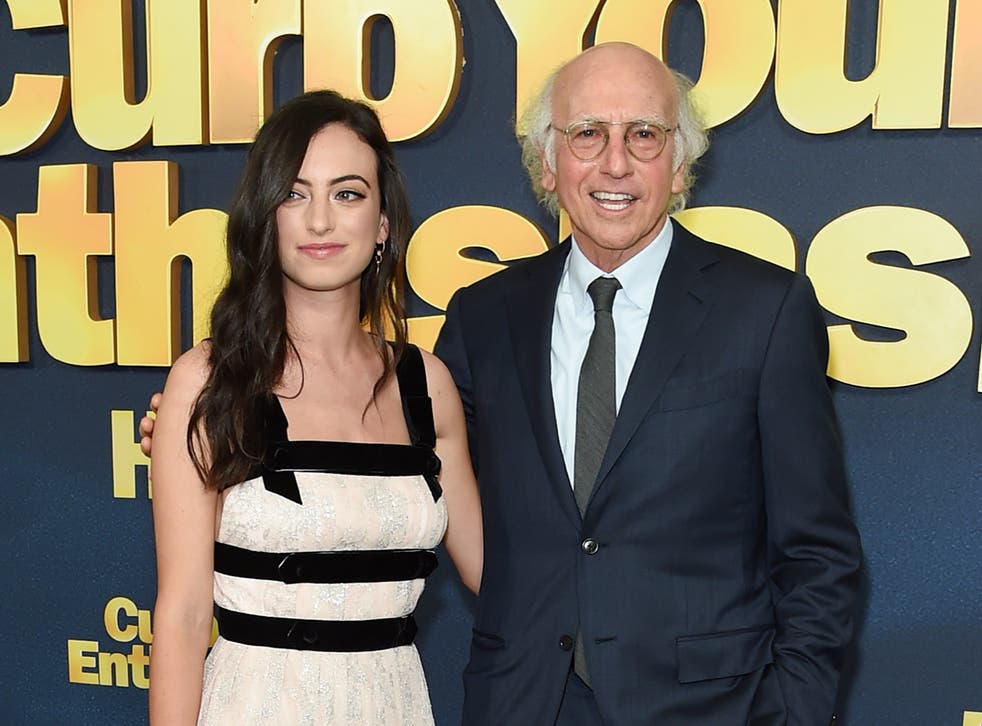 Cazzie David has opened up about her 2018 breakup with Pete Davidson, and the way her father, comedian Larry David, supported her through heartbreak.
David spoke to the  Los Angeles Times about the split, which she discusses in her upcoming book of essays, No One Asked for This.
She and Davidson dated for two years before breaking up in 2018. The split was announced in May. Two weeks later, Davidson and Ariana Grande announced they were dating.
According to the LA Times, David made a difficult decision to break up with Davidson and called him days later, expressing regret and saying the split had been a mistake.
But that call was unsuccessful. The breakup was cemented, and Davidson announced his relationship with Grande soon afterwards.
Around that time, David had to fly to attend her sister's graduation and "shook uncontrollably in [her father's] arms for the entire flight".
After she woke up "screaming in agony", Larry David pulled her from the bed and reportedly told her: "Cazzie, come on! Your ancestors survived the Holocaust."
"It was a really pivotal moment in my life," David told the newspaper of the breakup. "And writing about it has caused me a ton of anxiety, especially because I talk so much about hating the attention it brought me. Why would I bring more attention to myself by writing about it? But there's nothing that's gonna be worse than what I already experienced with that."
No One Asked for This will be released on 17 November by Houghton Mifflin Harcourt.
Register for free to continue reading
Registration is a free and easy way to support our truly independent journalism
By registering, you will also enjoy limited access to Premium articles, exclusive newsletters, commenting, and virtual events with our leading journalists
Already have an account? sign in