7 fantasy books to get kids into reading if they just 'don't like it'
These magical stories could get your kids hooked on books this International Literacy Day. By Imy Brighty-Potts.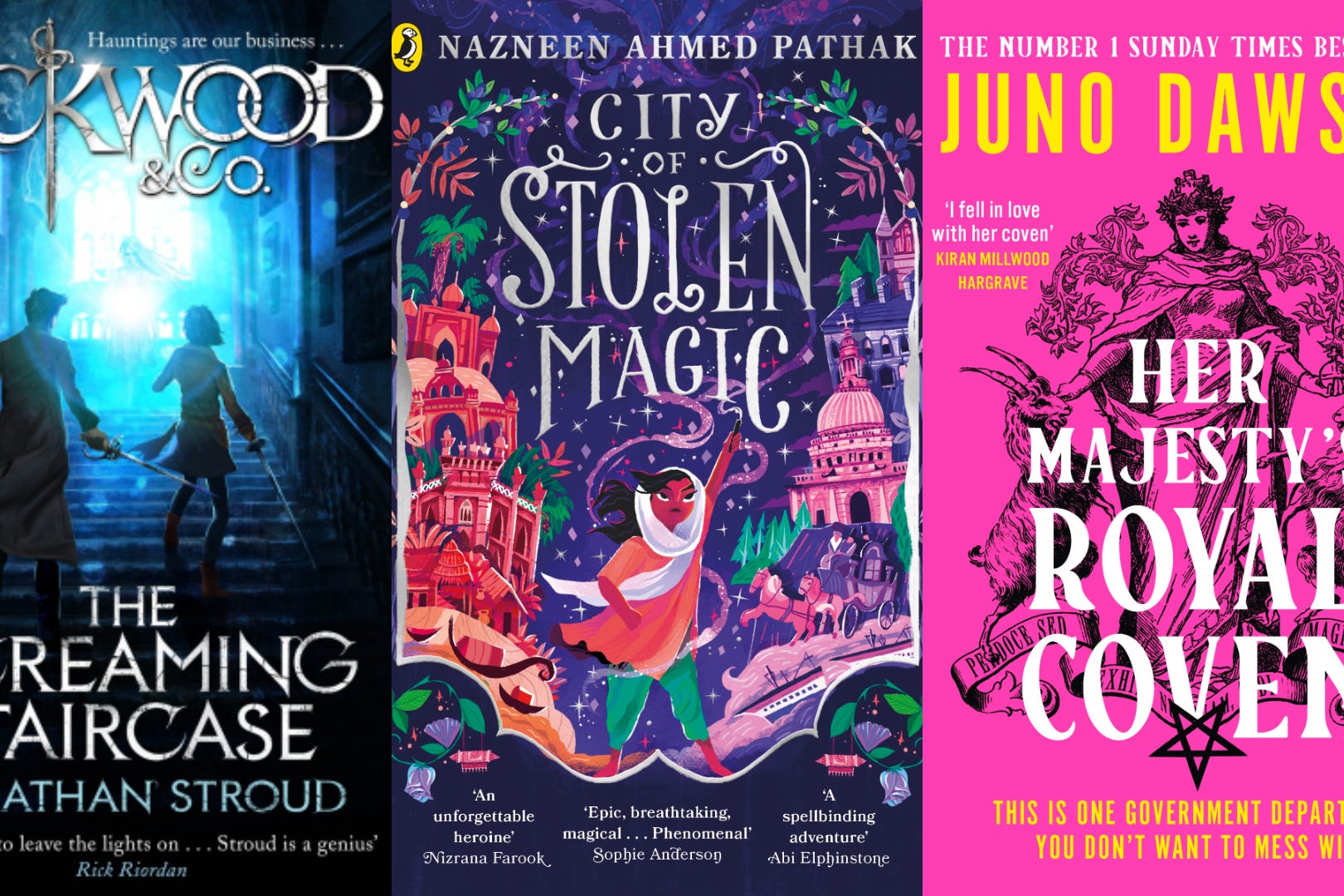 When it comes to getting into reading, few genres are more immersive and engaging than fantasy. From magical worlds to dystopian futures, fantasy has a unique way of keeping kids turning pages and craving more.
If your kids don't like reading, getting them into fantasy could get them hooked.
So, here are some of the most engaging fantasy reads for kids of any age.
Start them young: 5-8
1. Stink by Jenny McLachlan is published in paperback by HarperCollins, £7.99
You don't have to wait until your kids are totally confident reading for them to get hooked on fantasy. Read along with them and immerse them in the world of rude, silly, Stink the fairy. Stink meets Danny and is determined to do a good deed – he just wants her out of his hair. A sweet story to share in the magic of together.
Get them invested: 8-11
2. How to Train Your Dragon by Cressida Cowell is published in paperback by Hachette Children's Group, £7.99
Movie icon Toothless in a book, and like the much-loved films, the books are a surefire, exhilarating and adorable read. Go on an adventure with Hiccup and escape the real world into a universe of Vikings and dragons.
3. In the Shadow of the Wolf Queen by Kiran Millwood-Hargrave is published in hardback by Hachette Children's Group, £14.99
Ysolda, a young girl sheltered by the safety of the forest, must rescue her big sister from a horrifying earthquake, overshadowed by the ominous Wolf Queen. Set to be the first in the new Geomancer trilogy, this tale of adventure and magic is as brave as it is exciting.
4. City of Stolen Magic by Nazneen Ahmed Pathak is published in paperback by Penguin Random House, £7.99
Set in the India of 1855, magic is being killed by colonial forces, and young Chompa's home is attacked. Her mother is taken, and she escapes to East London in search of her. A gorgeous book, with a stunning cover, escape into the past and immerse your kids in a magical world of secrets, packed full of important lessons.
Keep them keen: 11-13
5. Shadow and Bone by Leigh Bardugo is published in paperback by Hachette Children's Group, £8.99
The Grishaverse has quickly become one of the most-hyped series of fantasy novels of this generation, and it all began with Shadow and Bone. Now a hit Netflix series, get your kids into fantasy in the world of Ravka.
Lifelong fans: 13+
6. Her Majesty's Royal Coven by Juno Dawson is published in paperback by HarperCollins, £8.99
This hilarious and exhilarating witchy adventure-come-romance novel could be just the tonic for a kid who isn't keen on reading. With gorgeous meaning and brilliant characters, this is set to be a YA classic and is currently being developed for screen.
7. Lockwood and Co: The Screaming Staircase by Jonathan Stroud is published in paperback by Penguin Random House, £7.99
Series fantasy books have an incredible capacity to build worlds and keep your imagination engaged in them, and Lockwood and Co is doing just that. Psychic investigations rumble on in the centre of London, with a Terry Pratchett-esque charisma.