Courtroom fiction round-up: Guilty pleasures with PIs, spies and mobsters
From Michael Connelly's The Crossing to James B Donovan's Strangers on a Bridge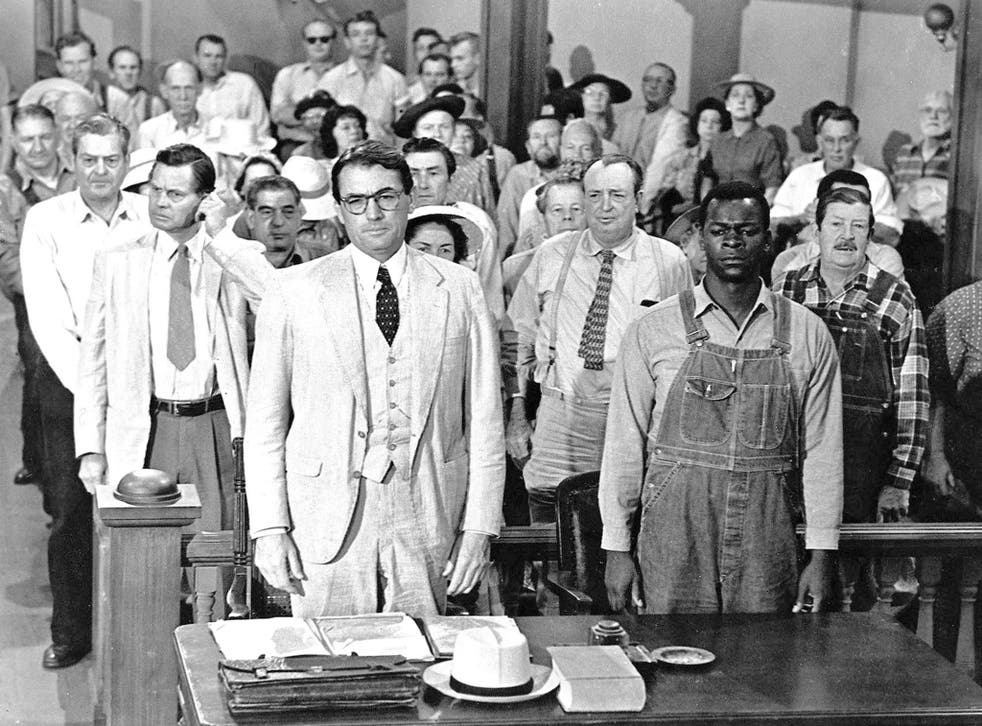 The law offers fruitful opportunities to crime writers, especially the Anglo-American adversarial tradition of the courtroom drama where prosecution and defence face each other in a battle of wits. It's deeply embedded in American literary mythology. To Kill a Mockingbird, with its forensic examination of US racial attitudes is probably the granddaddy of the genre and Atticus the prototype of the hero-lawyer, who almost inevitably acts for the defence. In Michael Connelly's The Crossing, (Orion, £19.99) his series detective, Harry Bosch, whose career has been spent pursuing baddies and collecting evidence for the prosecution, goes over to the other side (the "Crossing") of the title. Harry has left the LAPD and in a characteristically stroppy move hires an attorney to sue the department for forcing him out. But the lawyer has another case – he is defending a man whom he believes will be wrongfully convicted. Harry becomes reluctantly involved. Fast detective action is skilfully interwoven with courtroom pyrotechnics.
Sebastian Rudd is the rogue lawyer of Rogue Lawyer (Hodder, £20) in John Grisham's latest book. Rudd practises out of a bullet-proof van and (do we have any surprises here?) is in perpetual conflict with the police, politicians and judiciary. Appalling cliché though he may be, this collection of some of Rudd's cases is highly readable, thanks to Grisham's fast-moving narrative skills. And Rudd undergoes some kind of enlightenment as his passion for cage-fighting leads to some nasty discoveries about the damage this "sport" inflicts on the human brain.
In Last Words (Hodder, £19.99), Michael Koryta's hero is a private investigator acting for a legal firm called Innocence Incorporated. A more goody-goody bunch of pro bono merchants could scarcely be imagined. But Mark Novak's visit to a small town where a body was discovered in the complex geology of a cave system beneath the town is intriguing. A strange loner has been fingered for the murder and Novak is forced into finding evidence to prove the innocence of the bearded outcast. There's no point in demanding departure from the stereotypes of this sub-genre: they are fundamentally what the reader requires and all depends on how the author handles them. In this case, they make for a good read if you're keen on all the speleology, which is rather chillingly described.
Famously, it was the lawyers who brought down Al Capone, getting Chicago's most notorious mobster convicted over tax fiddles. C Joseph Greaves was himself a trial lawyer and in Tom and Lucky (Bloomsbury, £16.99) explores a celebrated trial of the roaring Twenties where Lucky Luciano, the most famous gangster in America, was prosecuted by one Thomas Dewey, an ambitious young attorney pursuing a political future, and defended by George Levy, a wily lawyer also with a career to make. The resulting cause célèbre featured an exotic witness, Cokey Flo Brown, grifter and shady lady.
Greaves tells the story in fictional form, a mistake since he doesn't have the gift of dramatising the characters and complexities. He's done a lot of research, including some fascinating but impenetrable snippets of underworld slang, and it might have been better put to use as straightforward non-fiction.
Champion of the crime novel though I am, I must recommend a real-life account by James B Donovan, who defended the Russian spy, Colonel Abel, and witnessed his exchange for the captured U2 pilot Gary Powers. Abel's trial forms the basis of Strangers on a Bridge (Penguin, £8.99) first published in 1964, now with additional material and still a brilliant argument for the ideals of an impartial legal system where a lawyer must defend a client whatever his personal feelings and beliefs. Some shining principles gleam through the murky depths of legal chambers!
Register for free to continue reading
Registration is a free and easy way to support our truly independent journalism
By registering, you will also enjoy limited access to Premium articles, exclusive newsletters, commenting, and virtual events with our leading journalists
Already have an account? sign in
Register for free to continue reading
Registration is a free and easy way to support our truly independent journalism
By registering, you will also enjoy limited access to Premium articles, exclusive newsletters, commenting, and virtual events with our leading journalists
Already have an account? sign in
Join our new commenting forum
Join thought-provoking conversations, follow other Independent readers and see their replies