Dr Seuss: Six books pulled from publication over 'hurtful and wrong' imagery
Work of Theodor Seuss Geisel has come under scrutiny for racist undertones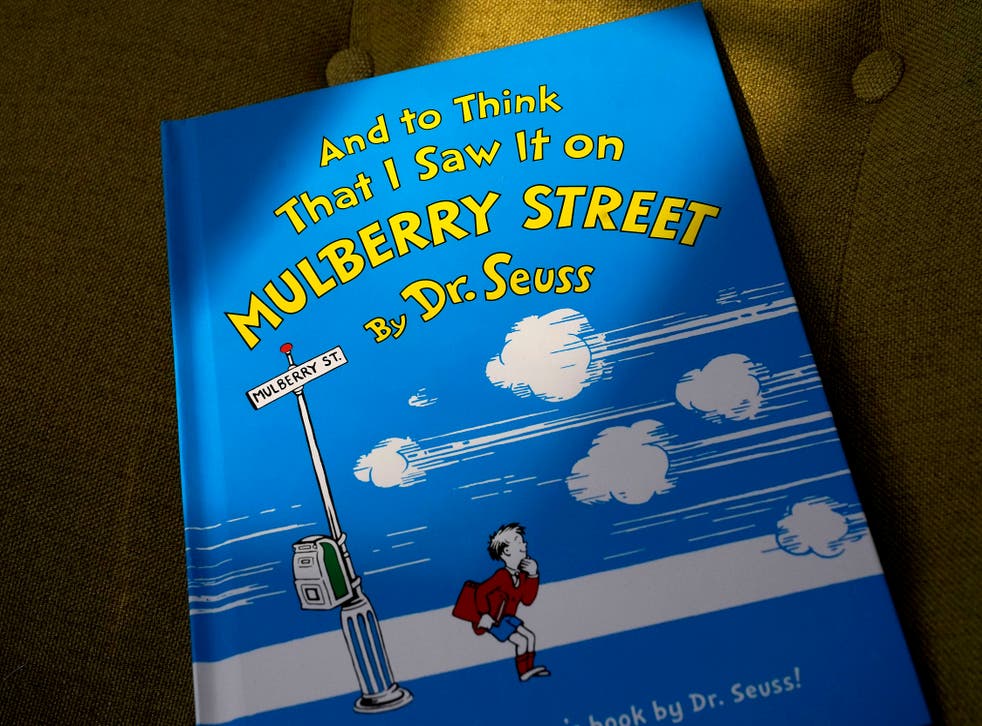 Six Dr Seuss books have been pulled from publication over their use of "hurtful and wrong" imagery.
Dr Seuss Enterprises, the company that manages the author's estate, made the announcement on Tuesday, in a statement coinciding with his birthday.
The decision to stop sales of those six titles was made last year, the company explained. It said it had worked "with a panel of experts, including educators" to review its catalogue, bearing in mind values of "hope, inspiration, inclusion, and friendship".
The six titles in question are And to Think That I Saw It on Mulberry Street (the first book published by Theodor Seuss Geisel under the pen name Dr Seuss), If I Ran the Zoo, McElligot's Pool, On Beyond Zebra!, Scrambled Eggs Super!, and The Cat's Quizzer.
"These books portray people in ways that are hurtful and wrong," Dr Seuss Enterprises said in its statement.
"Ceasing sales of these books is only part of our commitment and our broader plan to ensure Dr Seuss Enterprises's catalog represents and supports all communities and families."
Read more: Joe Biden omits Dr Seuss from Read Across America Day proclamation amid concerns over racist undertones
Geisel's work has recently come under renewed scrutiny over its racist undertones and tropes. Tuesday marks Read Across America Day, a national event created in 1998 and aimed at promoting reading for children. The day occurs on Geisel's birthday and has historically been connected with the author – hence the renewed conversation around his work.
President Joe Biden did not mention Dr Seuss in his proclamation marking Read Across America Day on Monday.
Public schools in Loundoun County, Virginia, have made an effort over recent years to avoid connecting Read Across America Day to Geisel's work.
"Research in recent years has revealed strong racial undertones in many books written/illustrated by Dr Seuss," a spokesman told The Washington Post.
"Given this research, and [Loundoun County Public Schools]' focus on equity and culturally responsive instruction, LCPS has provided guidance to schools in the past couple of years to not connect Read Across America Day with Dr Seuss' birthday exclusively.
"We want to encourage our young readers to read all types of books that are inclusive and diverse and reflective of our student community, not simply celebrate Dr Seuss."
Join our new commenting forum
Join thought-provoking conversations, follow other Independent readers and see their replies