A foreign language can make sex scenes read better; Week in Books column
Arifa Akbar
Wednesday 22 April 2015 18:36 Comments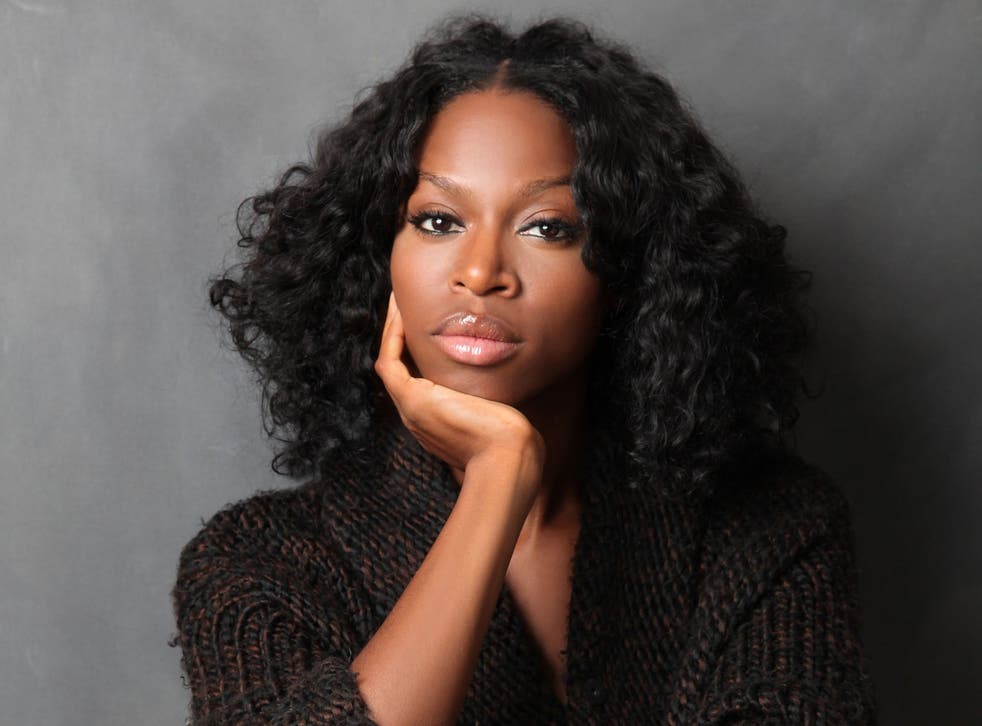 What is the right language of love? Or sex, I should say, if I were being less British. There are those literary fiction writers who daren't venture into that territory at all and then there are those intrepid others who have found themselves on the receiving end of a Bad Sex Award.
Perhaps the solution is to write sex in a language that isn't your own. At least, that is what the American-Ghanaian novelist Taiye Selasi does. Writing about sex in Italian for magazines gives her a freedom she wouldn't have in English, she says: "I write about sex – women sleeping with Italian men – for GQ Italian. I write directly in Italian, particularly when I want to have a bit of distance from myself. I started writing in English and thought 'This is a cheap Sex and the City and I'm not Carrie Bradshaw'."
For Selasi, a key factor is her limitations in Italian. As counter-intuitive as this sounds for good writing, I see her point: a smaller, more utilitarian vocabulary can't accommodate the obfuscations and hiding places that her boundless English could allow: "My vocabulary is limited in Italian and it should be when you describe sex, really. I've found that simple subject verbs in sex are wonderful. It means the writing is direct and honest because you can't dissemble with an adverb." It's a method exercised by English language novelists such as Geoff Dyer who succeed in writing such scenes in convincing ways by using exact, almost clinical, language. Not everyone can achieve this effect though, which is Selasi's point.
Telling stories in another language, and not just sexy ones, holds certain advantages for writers, I discovered, at a fruitful panel discussion held at the Iceland Writers Retreat (IWR), which puts on workshops for writers ever year in April. Among the guest speakers was Barbara Kingsolver, who expanded on Selasi's idea that a foreign language, even with its limits, can enable rather than disable a speaker. In her case, it offers another kind of personal freedom: "When you learn another language, you assume a new personality. I grew up extremely shy, and I was always a shy child but when I learned French I became bolder and then speaking Spanish in my twenties I was much more adventurous and bold."
Sjón, the Icelandic novelist and poet who has written lyrics for Björk, writes librettos not in his native tongue but in English, he explained, partly because the task of translation is so arduous. Some essays and journalism are also written directly in English, he added, but it is always imperative to write novels in Icelandic because "so much happens when I engage with the language I grew up with… When you are writing in your own language, you are having a direct dialogue with the literature of your country." For him, that dialogue is with Iceland's medieval sagas – "Every sentence you write is a sentence that is a continuation or a refutation of the sagas." For a British author, this dialogue, however oblique, might be with Dickens or even Shakespeare.
Some disagreed with Sjón, saying that they assumed an "inauthentic voice" when they spoke or wrote in a second language, the limits of vocabulary closing down possibilities, and aspects of personality, instead of opening them up. One writer held the romantic view that there was an inescapability about the "voice" – the way we tell a story – whatever language we write in. I can relate to all camps – my smaller vocabulary in my now slightly rusty mother tongue, Urdu, means I am forced to express myself without the circumlocutions I might bring to English, but a certain approximation of feeling also enters my sentences, and the subtly of meaning is taken away. Yet, if we return to how best to write sex, crudeness might have the edge over subtlety and Selasi's technique could offer her subject a perfectly appropriate bluntness.
Wisdom of waiting until midlife to to pen your magnum opus
Long live middle age, for The New Yorker writer, Adam Gopnik, anyway, who was at the same retreat in Iceland, and bemoaned the number of 19 and 20-year-olds he taught at Columbia University who were already working on their memoirs. He thought that good novels (never mind memoirs) tended to be written in middle life. It might be true but it's also depressing that these midlifers have to spend half a lifetime these days making a nest egg of savings in order to write or so we heard from this week's survey reporting that the average writer earned less than the minimum wage.
For more information and bookings for next year's retreat in Reykjavik (13-17 April 2016) please visit Iceland Writers Retreat
Register for free to continue reading
Registration is a free and easy way to support our truly independent journalism
By registering, you will also enjoy limited access to Premium articles, exclusive newsletters, commenting, and virtual events with our leading journalists
Already have an account? sign in
Join our new commenting forum
Join thought-provoking conversations, follow other Independent readers and see their replies