Interview
From the Oasthouse: Alan Partridge is back again – could GB News be on the cards?
Over three decades, Steve Coogan's fictional Norwich broadcaster has become the most defining character in British comedy. Nick Duerden talks to brothers Neil and Rob Gibbons about taking up the Partridge mantle, whether he'd ever go to GB News and why they'll never kill him off
Wednesday 06 September 2023 06:35 BST
Comments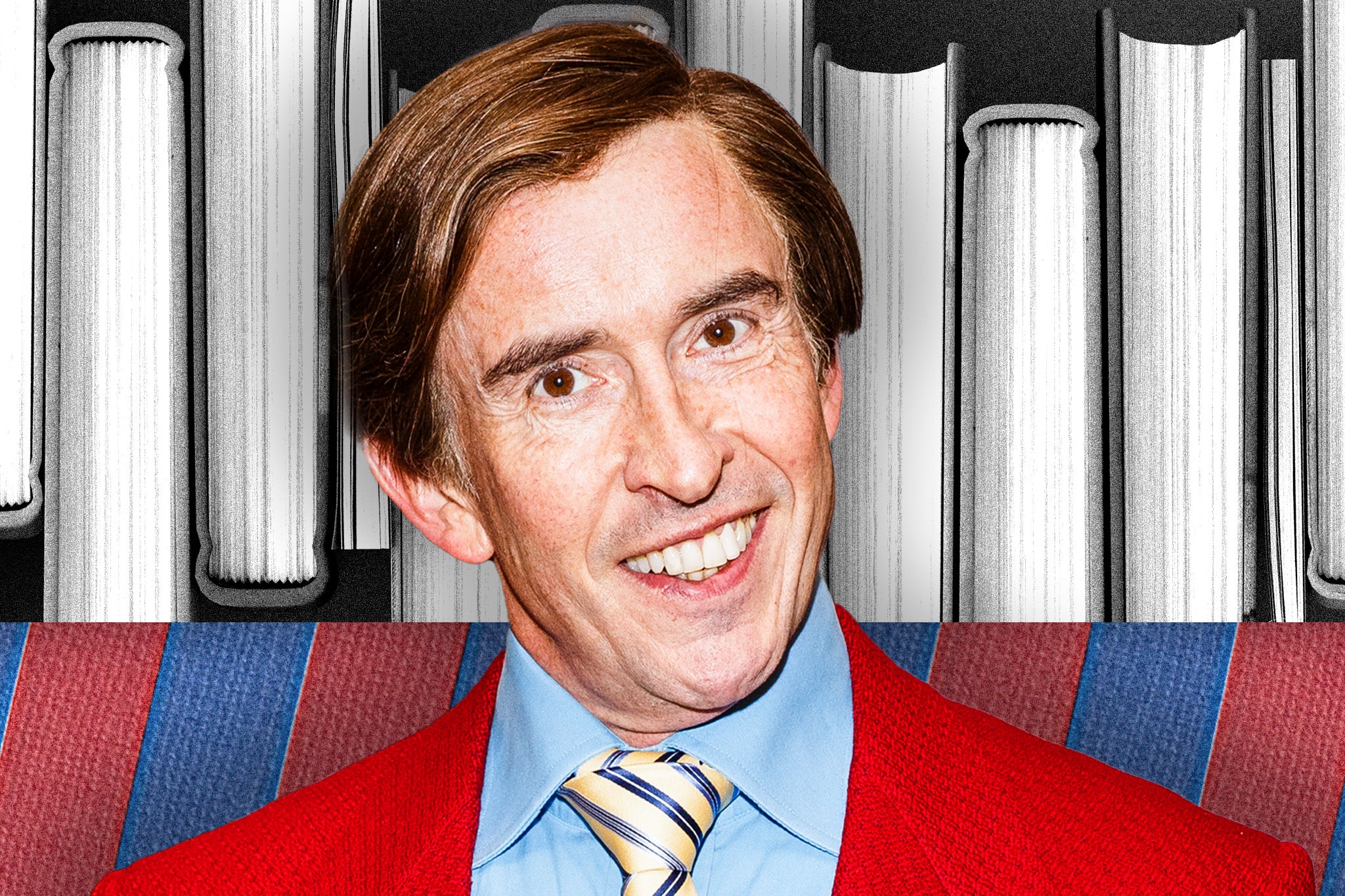 Like a particularly persistent virus that tends to prey on people during the colder months, Alan Partridge is back. The comic creation that simply won't go away, who has had more comebacks since Status Quo, returns this autumn with an assault on various media fronts: we'll be able to read him, and listen to him, quite possibly – but not necessarily advisedly – at the same time.
Firstly, this month the Norwich broadcaster presides over a further instalment of his hit podcast, From the Oasthouse, another multi-hour marathon of precision-tooled comedy in which he mulls over the topics of the day. Or, as one of its writers describes it, "the ramblings of a lonely man who doesn't want you to know he's lonely". And then, in October, comes Big Beacon, the third instalment of his memoirs. (Did Winston Churchill manage three memoirs?) Big Beacon, so the blurb tells us, will use an innovative "dual narrative structure you sometimes see in films" to tell the story of how he rebuilt his TV career alongside rebuilding an old lighthouse to its former glory, "motivated by nothing more than respect for a quietly heroic old building that many take for granted, which some people think is a metaphor for Alan himself even though it's not really for them to say".
It's impossible not to read that paragraph in Partridge's voice, such is his over-familiarity. Though an entirely fictional character, first arriving on screens as a minor figure in 1994 news spoof The Day Today before getting his own chat show, Knowing Me Knowing You, Alan Partridge nevertheless feels acutely real, a part of the cultural firmament. Richard Madeley's harmlessly insensitive stints on Good Morning Britain have been gleefully compared to Partridge, while the viral "Accidental Partridge" Twitter account is quick to jump on examples of everyday Partridgisms (a recent post was simply a screengrab of a morning TV show with the strapline "Live at the Pencil Museum!"). The character has stuck around for three decades, embedded phrases like "monkey tennis" and "Jurassic Park!" into the British comedy lexicon and won three Baftas for Steve Coogan, the man who plays him, so it's little wonder that, on his most recent BBC prime time outing, This Time with Alan Partridge (2019-2021), Alan seemed quite so self-satisfied.
Join our commenting forum
Join thought-provoking conversations, follow other Independent readers and see their replies