Aravind Adiga: 'How English literature shaped me'
Growing up in a conservative Indian town in the 1980s, Aravind Adiga devoured literature, most of it English.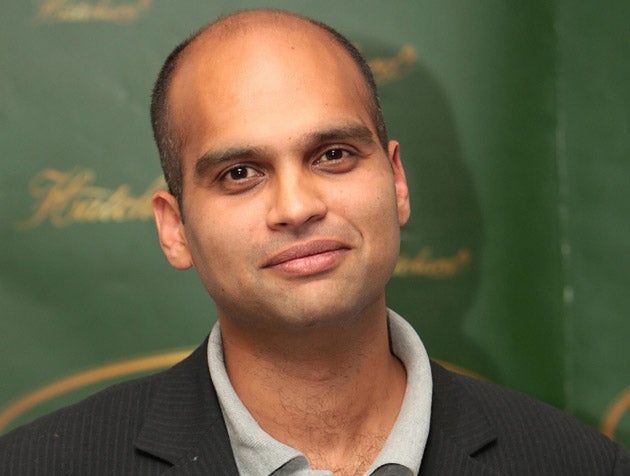 Mangalore, the coastal Indian town where I lived until I was almost 16, is now a booming city of malls and call-centres. But, in the 1980s, it was a provincial town in a socialist country. Books were expensive in those days, and few of us could actually buy them. The thing to do was to join a circulating library that would lend them out at a nominal rate (novels, two rupees a fortnight; comics, 50 paise).
Like most of my friends in school, I was a member of multiple circulating libraries; and all of us, to begin with, borrowed and read the same things. Up to the age of 10, you borrowed comics (mainly illustrated versions of the great Indian epics); later came your first novels, a boys' detective series called "The Hardy Boys". Girls read an equivalent series called "Nancy Drew".
When you grew out of the Hardy Boys, you started on the action novelist Alistair MacLean, whose fast-paced novels such as The Guns of Navarone or Where Eagles Dare were given glamour by their big-budget Hollywood adaptations. My problems started when Alistair MacLean bored me. The owner of my favorite lending library suggested that I try a "woman's writer" instead: Agatha Christie. She was fascinating for a while, introducing me to the revolutionary idea that a killer could narrate a novel (The Murder of Roger Ackroyd) before she bored me too.
The librarian then gave me an edition of the Complete Plays of Oscar Wilde (an edition which excluded Salome). Then he had nothing more for me. The next place I went to was my grandfather's house. Its cupboards were full of dusty books, all in English. This surprised me, because my grandfather, an Indian nationalist, disdained to speak English, except to correct another man's.
He was a prominent local lawyer who dressed in hand-spun cloth (as Gandhi had), spoke only the local language, Kannada, and scorned anything "Western". Except for the one occasion when he had come out of his law office to chide me, in precise English ("You cannot 'put a gate'"), I had never heard him speak the language. My other grandfather, a surgeon in Madras, belonged to the opposite school of thought, once refusing to attend an official dinner in honor of the president of India, Zail Singh, on the grounds that the president's English was inadequate.
Such debates were dead for my generation. What my grandparents called the King's English, I call Nehru's English. The prime minister's great speeches in English – the "tryst with destiny" oration delivered on India's independence in 1947, or "the light has gone out of our lives," to announce Gandhi's death to the nation the next year – were taught in school, quoted on radio, and their fragments were found, like DNA strands, in all newspapers and magazines.
Nehru could only have made these speeches in English, because had he spoken in Hindi, we – in the south of India, where Hindi is not spoken, and is often abhorred – would not have understood him. Every foundational document of India was known to me only in English: the Constitution, for instance, and even Gandhi's autobiography, written in his native Gujarati, but taught in school in an English translation.
How could we function without our only common language? Doing away with English seemed to me tantamount to doing away with India: We were the language's, before the language was ours.
Kannada, the south Indian language that is, in Indian terms, my "mother tongue" (which means, generally, that your father speaks it), has produced one of the world's great literatures. But of its poets and writers, only one – the novelist U R Ananthamurthy (regarded by some as India's greatest living novelist) – broke through to me, and only because one of his books had been adapted for the cinema. I rarely saw any of my middle-class classmates read a Kannada book out of the classroom, where we were forced to learn poems and prose extracts in the lifeless way, reinforced with violence, typical of provincial Indian education in the 1980s.
All the glamour was in English, and when they were done with Alistair MacLean, they went on to Desmond Bagley or Jeffrey Archer or some other foreign writer. Nor were there many Indian writers of serious English literature: I could find none except for R K Narayan, who seemed our only contender in the big ring.
The two Indians known to have written important works of non-fiction were both tainted by the popular feeling that they were "unpatriotic" – Nirad Chaudhuri and V S Naipaul – and I stayed away from both. If there were few Indians to read, there was also, surprisingly, very little American literature around. Although most young men wanted to go to New York, the American language – a prejudice bequeathed by the British – was considered low-brow and full of vulgarity.
Patriotism was also involved. America had also supported Pakistan in the 1971 war that created Bangladesh, and our foreign policy was sympathetic to the Soviet Union on most matters.
The British had resigned all interest in India in 1947 and seemed to count for nothing in world politics now, so they were a neutral nation as far as I was concerned, and their writers soon provided the bulk of my reading. Some came from my grandfather's house – Darwin, Tennyson – and others I began to discover in Mangalore's central municipal library, which most of my friends avoided because it was dirty, disorganised and bureaucratic.
But it was full of books, and you didn't have to pay to borrow them, and I did so, liberally. Even the names of the novelists who defined the 1980s in England – Amis, Ishiguro, Byatt – had not arrived in Mangalore. The 1980s were for me the decade of those exciting young British writers named G K Chesteron, G B Shaw, J B Priestley, and Somerset Maugham.
It was not just that they were easily available; they spoke to a boy in a conservative Indian town as no living British writer would have done. The official rhetoric of the Indian republic was solidly Victorian – progress, order and self-improvement. Science and mathematics were highly valued. So Shaw – exciting and edgy, yet completely profanity-free – with his interest in parliamentary politics and evolution seemed to be jumping right into the debates of my time. As a bonus, his brevity and wit made for a deliciously subversive contrast to the pomp of public language in Mangalore ("welcoming to this august meeting all esteemed members, families of esteemed members, notable visitors from other cities, families of notable visitors...").
For every novel, I read a dozen magazines. If we had little literature by Indians in English, we had a mountain of top-rate journalistic writing. The office of my grandfather (the one who would not speak the language) overflowed with English-language magazines: India Today, Sunday, Frontline, and The Illustrated Weekly of India. Then, as is the case now, India's best journalists routinely used English with a directness and power that few of our novelists can match, and I owe much to the editors of these magazines – two of whom, Khushwant Singh and M J Akbar, are still prolific.
Around this time, I began pulling out of the municipal library books that seemed darker, more disturbing: Animal Farm, Doctor Faustus, Edgar Allan Poe. But when I was about 15, I found a book so dark and mysterious that it seemed to annul everything that I had read until then: William Golding's Lord of the Flies, which seems to me the first book of my maturity.
I began looking for others like it, even asking an uncle in America to send me The Lord of the Rings, in the hope that it would be similar. I was desperate to have this novel sent soon, because I knew my time as a reader of novels was almost at an end. I would soon be studying to become a doctor (the only career, other than being an engineer, open to a middle-class boy in a small town in those years). After that, I would be practicing medicine, like my father and uncles, and my novels would end up in a wooden case for my grandson to discover. Then, all at once, as these things tend to happen, the world came to end, my mother was dead, and I was taken out of Mangalore and India.
The world has flooded into Mangalore. India's great economic boom, the arrival of the internet and outsourcing, have broken the wall between provincial India and the world. Indian-born novelists such as Salman Rushdie and Amitav Ghosh have exorcised Priestley and Tennyson for good from the bookshelves of even the remotest Indian town. Yet I am glad for having been raised in the ancien régime. Mangalore's libraries, though cut off from the world, did supply me a set of very fine writers, whose books amplified the central message of Nehru's English: that the world was a place full of light, and if spoken to in a rational language, would respond in one. This is, of course, not really true, and had I grown up in a big city I would have known it from the start.
Aravind Adiga's 'Between the Assassinations', and his Man Booker-winning novel 'The White Tiger', are published by Atlantic
Join our commenting forum
Join thought-provoking conversations, follow other Independent readers and see their replies