Beatrix Potter wrote an adorable letter to a young Peter Rabbit fan while struggling to write another book
The letter fetched £8,500 at an auction in March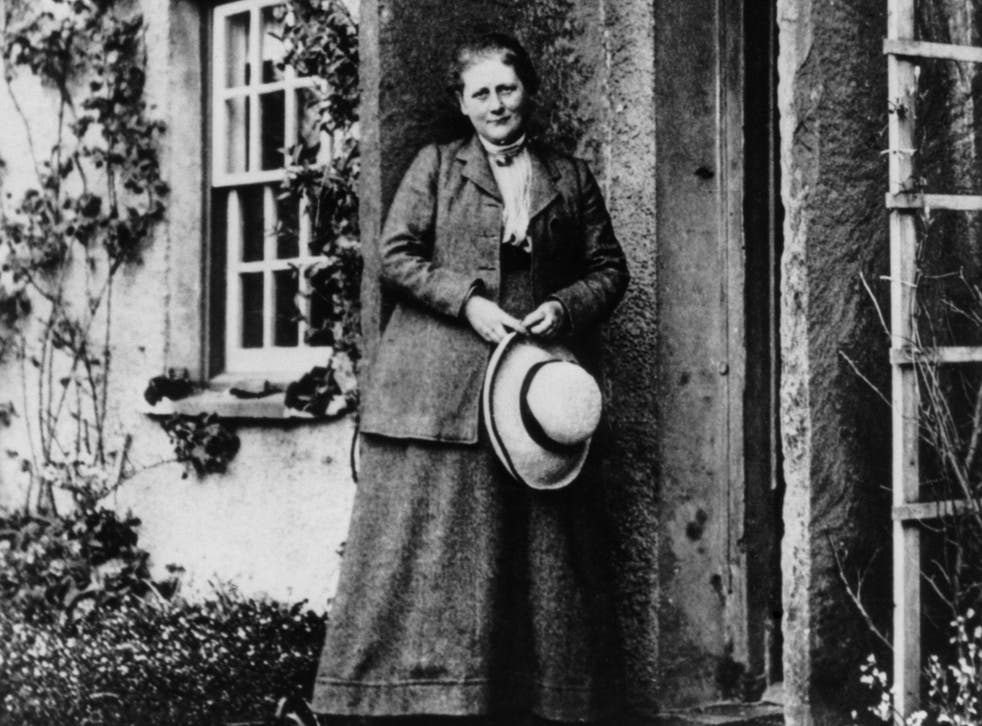 Beatrix Potter fans are celebrating the 150th anniversary of her birth today, with Royal Mail releasing commemorative stamps and a first edition of The Tale of Peter Rabbit going up for auction.
The much-loved children's author, who died aged 77 in 1943, wrote 35 books in her lifetime, many of which are still read as bedtime stories.
Yet Potter's love of animals has perhaps never been so beautifully expressed as in a letter written to a young Peter Rabbit fan on 11 August 1908. Handwritten and addressed to "dear little William Warner", the letter sees Potter tell the boy that she has been struggling to come up with another Peter story after her first book was published in 1902. Instead, she says, she has been thinking up tales about other animals.
Read the letter in full:
"Thank you for your nice little letter and your sister's letter too. I have been trying dreadfully hard to think about another story about Peter. I thinked and thinked and thinked last year but I didn't think enough to fill a book!
"So I made a story about Jemima Puddle-Duck instead and it will be in the shops very soon. I hope you will like it. I must try and do another rabbit book; all the little boys and girls like the rabbits best.
"I am staying at a house where there are lots of wild rabbits in the garden - there is quite a black rabbit who lives at the top of a bank opposite my bedroom window. When I am dressing in the morning, I can see him sitting on a stump washing his face with his paws. I have got a rabbit, but it is brown; I call it Joseph. It is very tame and licks my hands, but I think if it got out it would run away into the wood.
"It lives in a hutch and has a nice little yard where it can run about and eat grass. I have got a little brown mouse called Dusty. It is running about the table while I write, it has been sniffing at this letter. I am sure it wants to send its love to you!"

Potter ended the letter, which fetched £8,500 at an auction in March, with an adorable ink drawing of a little mouse. She went on to write about Peter Rabbit again in 1909's The Tale of the Flopsy Bunnies, about an adult Peter who owns a cabbage garden. Peter makes brief appearances in other tales, too, notably The Tale of Mr Tod and The Tale of Mrs Tiggy-Winkle.
Beatrix Potter 150th anniversary stamps

Show all 6

Potter was born in Kensington, London on 28 July 1866 and first started selling her drawings aged 23. Peter Rabbit was named after her own pet bunny and she began self-publishing the story a few months after he died. Potter was turned down by several publishers before the book was eventually released and went on to sell over 40 million copies.
Her last story, The Tale of Kitty-in-Boots, will be published in September with illustrations by Quentin Blake after the manuscript was discovered in the Victoria and Albert Museum archive earlier this year.
Register for free to continue reading
Registration is a free and easy way to support our truly independent journalism
By registering, you will also enjoy limited access to Premium articles, exclusive newsletters, commenting, and virtual events with our leading journalists
Already have an account? sign in
Register for free to continue reading
Registration is a free and easy way to support our truly independent journalism
By registering, you will also enjoy limited access to Premium articles, exclusive newsletters, commenting, and virtual events with our leading journalists
Already have an account? sign in
Join our new commenting forum
Join thought-provoking conversations, follow other Independent readers and see their replies