Best books for children this Christmas: Part three
In the final part of our children's round-up, Inbali Iserles looks at titles for the under-6s
Inbali Iserles
Saturday 20 December 2014 13:00 Comments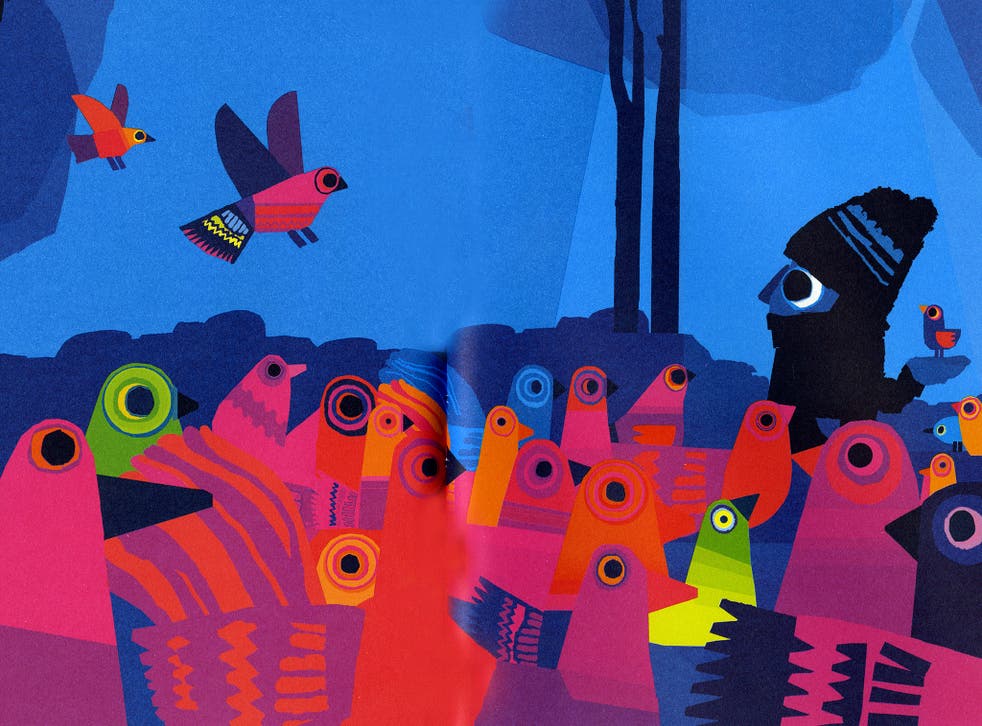 Blustering bloodblisters! Captain Beastlie is the "grubbiest and smelliest pirate to sail the Seven Salty Seas".
With the help of a bath and a spanking new suit, his crew make sure he's ship-shape for his birthday. Alas, it isn't long before the captain reverts to his filthy ways. With delicious dialogue from Lucy Coats and Chris Mould's vivid illustrations, Captain Beastlie's Pirate Party (Nosy Crow, £6.99) is set to thrill small seadogs everywhere.
Cats are always popular with young readers. In the board book of Matilda's Cat (Macmillan, £5.99), Emily Gravett brings to life the relationship of a girl and her beloved puss. But Matilda's cat isn't keen on much: not playing with wool, riding bikes, fighting foes or climbing trees. So what does this finicky feline like? A lovely picture book for children to treasure.
Of all the poems from T S Eliot's timeless classic, Old Possum's Book of Practical Cats, probably best-loved is Macavity (Faber, £11.99). Arthur Robins' illustrations give the story of the notorious feline mastermind a new lease on life. Eliot's poem stands endless re-reading. You'll soon be chanting the words alongside a new generation of Macavity-lovers.
Also full of cat-appeal is Ed Vere's Max the Brave (Puffin, £11.99). Max may be a tiny, wide-eyed kitten but he has the courage of a lion. He sets forth to prove this by catching a mouse. Or he would, if he knew what one looked like ….
For older cat-lovers, look no further than Squishy McFluff: The Invisible Cat (Faber, £5.99) by Pip Jones, illustrated by Ella Okstad. One day, when playing in the garden, Ava encounters a kitten: "The marvellous creature was fluffy and tiny, As cute as a button, with eyes big and shiny. A tail that swished proudly, first this way, then that. A fabulous, friendly, invisible cat!" Verse is often beloved by young readers, yet it's all too rare in early chapter books. Jones's pleasing rhyme and Okstad's illustrations are bound to ensure catisfaction.
It's not all about cats, though. Staying with early chapter books, canine Dixie O'Day and side-kick Percy decide to take a holiday at Hotel Splendide. When a glamorous pop star's diamonds are stolen by a couple of cat-burglars, Dixie lends a helping paw. Unlike Macavity, the feckless felines are caught with Dixie's help. Dixie O'Day and the Great Diamond Robbery (Random House, £5.99) by Shirley Hughes has a gentle, nostalgic quality, perfectly captured by Clara Vulliamy's illustrations.
Another early chapter book with a canine protagonist is Alex T Smith's Claude on the Slopes (Hodder, £4.99). Little do Claude's owners know what their playful pooch gets up to when they're out. He sets off on a snowy adventure with his friend, Sir Bobblysock. An enjoyable story with endearing illustrations.
Snow makes an appearance in a picture book by the film director Richard Curtis, Snow Day (Puffin, £10.99). Everyone knows that you don't go to school on a snow day: everyone, that is, except Danny and Mr Trapper. Stuck together with hours to kill, these once sworn enemies forge a friendship built on snowmen, skiing and igloo design. A touching story with distinctive illustrations by Rebecca Cobb.
There's a beautiful bird high in a tree, too far away to reach. That's okay because Shh! We Have a Plan (Walker, £11.99). Author-illustrator Chris Haughton brings to life the folly of four rascals setting out by night to catch the bird. Packed with humour and vivid imagery, this book is set to delight young children.
A new book by the dream team Julia Donaldson and Axel Scheffler is cause for celebration, and what greater reason to celebrate than The Scarecrows' Wedding (Scholastic, £12.99). Donaldson recounts the story of the scarecrows Betty O'Barley and Harry O'Hay in her familiar rhyming style. Due to wed, Betty and Harry draw up a list of things they'll need (from a dress of white feathers, to rings and some bells). But when Harry follows a leisurely snail on a quest to prepare for the wedding, the pompous Reginald Rake attempts to woo Betty. Calamity looms until Harry reappears, and the happy couple tie the knot, scarecrow-style.
Harking back to a long tradition of fairytale baddies, wolves are perennial villains in children's stories. Now be warned: not all stories end well, even in picture-book land. Jeanne Willis's Chicken Clicking (Andersen, £11.99) is a cautionary tale for our times. A wayward chick enjoys shopping online, without adult approval. But the chick discovers that in the virtual world, not all is as it seems. Online friends appear harmless, but on the internet nobody knows who you really are – be that a chicken … or wolf! Illustrated by Tony Ross.
The Black Rabbit (Walker, £6.99) by Philippa Leathers is an engaging story about a bunny who's scared of his shadow. Despite the rabbit's best efforts to thwart the shadow, it insists on following him everywhere. It cannot be outwitted or outrun. But perhaps the shadow is more friend than foe – particularly when faced by a terrifying wolf.
Judith Kerr is something of a national treasure, adored for her Mog books and The Tiger Who Came to Tea. Her fans are prepared to wait for a new release, even if that means waiting well over 40 years. That's how long it's taken Kerr to finish The Crocodile Under the Bed (HarperCollins, £12.99). The wait is over! Matty is down in the dumps when he's too sick to go to the Queen's birthday party. That is, until he discovers the crocodile under his bed. The great, green, smiling beast insists there is another birthday party to attend. Sprouting wings, the crocodile takes Matty to a party hosted by big cats, a zebra, an elephant and bears. Once there, Matty dines on delicious cake and even rides a tiger. In time, his family return, rain-soaked and disappointed. Sometimes, real magic is found not in the dreary world of fact, but in your own imagination.
Inbali Iserles is an award-winning children's author. Her fantasy fox series, Foxcraft (Scholastic, £5.99), is out next year.
Register for free to continue reading
Registration is a free and easy way to support our truly independent journalism
By registering, you will also enjoy limited access to Premium articles, exclusive newsletters, commenting, and virtual events with our leading journalists
Already have an account? sign in
Join our new commenting forum
Join thought-provoking conversations, follow other Independent readers and see their replies