Best books of 2015: Six top reads of the year
From The Buried Giant by Kazuo Ishiguro, to The Mark and the Void by Paul Murray
Arifa Akbar
Wednesday 16 December 2015 18:27 Comments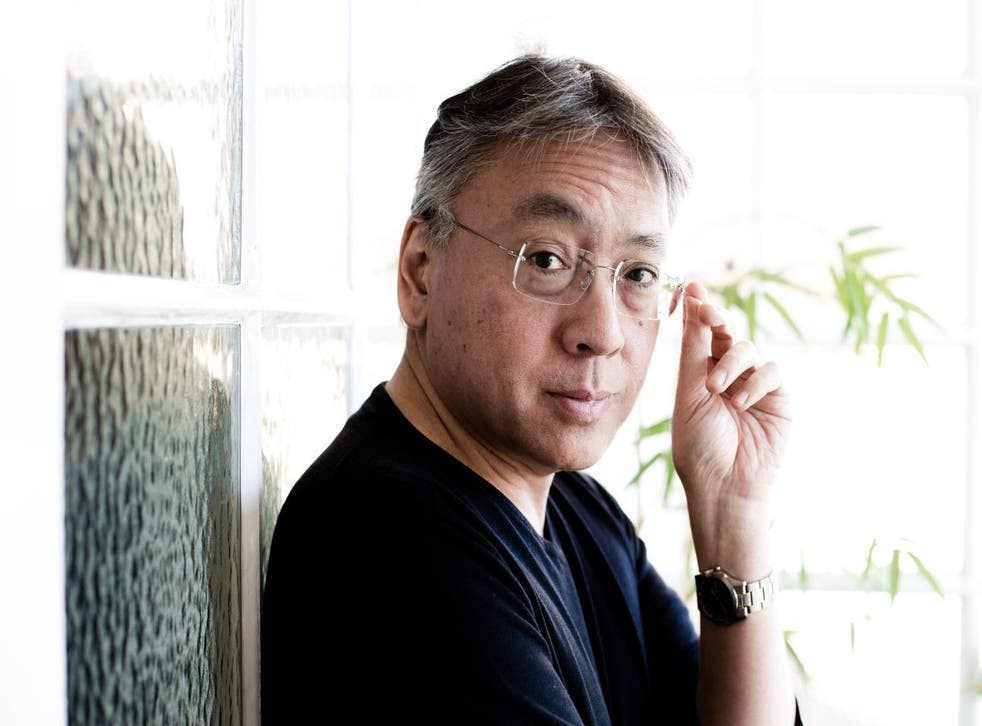 The Buried Giant by Kazuo Ishiguro (Faber & Faber)
Published a decade after his last, this novel of Arthurian legend, monsters and magic myths, is another typical change of direction for Kazuo Ishiguro. But beneath its fantasy elements lie the novelists enduring preoccupations with history, memory, love and war, with the same controlled, artfully simple style that makes Ishiguro's storytelling so distinctive, and utterly beguiling.
The Green Road by Anne Enright (Jonathan Cape)
A novel about families, and their own unique dysfunction, in a year bursting with cross-generational family stories, the Irish Man Booker-winning novelist excels with hers through the sheer unadorned beauty of her writing, and the wisdom of her insights.
The Mark and the Void by Paul Murray (Hamish Hamilton)
Paul Murray's comic novel about the fall-out of the financial crisis in Ireland, told through the eyes of a French banker who is being shadowed by a novelist (and all the "meta" aspects that entails) distinguishes itself in another crowded field of post-financial collapse fictions. Philosophical, witty and absurdist, this is its own genre of existential comedy.
Noonday by Pat Barker (Hamish Hamilton)
The third and last in her most recent "female" war trilogy, Pat Barker depicts the Blitz for the first time but it is not this that is remarkable about this story but her ability to make wartime alive, and emotionally resonant, along with her characters. This time she deals not only with art but spirituality, incest and childhood trauma.
Hunters in the Dark Lawrence Osborne (Hogarth)
Lawrence Osborne's fourth novel about a quietly dissatisfied schoolteacher from England, brushing up against dark currents in foreign climes, is a curious and magnetic force of storytelling, tautly plotted, exquisitely unravelled. A study on the complications around "good" and "bad" and the desire for reinvention.
Schlump by Hans Herbert Grimm (Vintage Classics)
Banned, and burned, by the Nazis, this semi-autobiographical bildungsroman about Germany's Great War, was translated into English for the first time since its anonymous German publication in 1928. A brutal, devastatingly honest story of the trenches that somehow retains its humour, and its poetry, to the end.
Turkey of the year
List of the Lost by Morrissey (Penguin)
Where to begin with this slight, 118-page novel about sex, murder and a school running team (with at least one over-familiar polemic about eating meat along the way)? The critics panned it, the Morrissey music fans felt their own crushing disappointment and The Literary Review gave its "bulbous salutation" the annual Bad Sex award. A valuable lesson for any music genius who thinks that songwriting skills are easily transferable to the novel form.
Register for free to continue reading
Registration is a free and easy way to support our truly independent journalism
By registering, you will also enjoy limited access to Premium articles, exclusive newsletters, commenting, and virtual events with our leading journalists
Already have an account? sign in
Register for free to continue reading
Registration is a free and easy way to support our truly independent journalism
By registering, you will also enjoy limited access to Premium articles, exclusive newsletters, commenting, and virtual events with our leading journalists
Already have an account? sign in
Join our new commenting forum
Join thought-provoking conversations, follow other Independent readers and see their replies