Boyd Tonkin: A new chapter for the Verses
The week in books
Friday 27 January 2012 01:00 Comments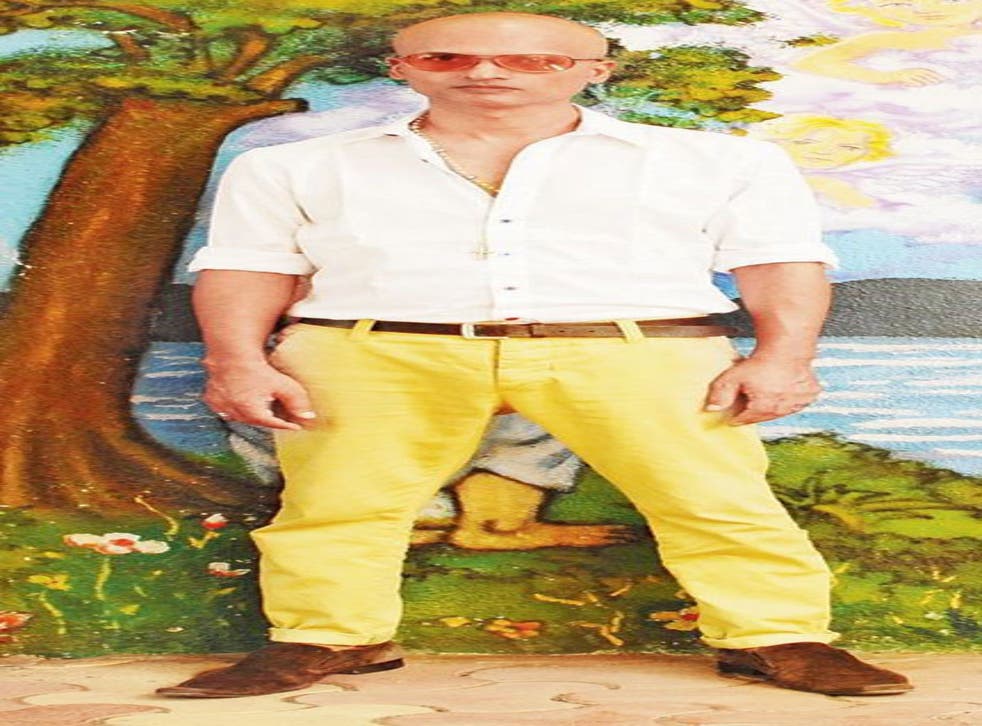 Not even Sir Salman Rushdie's image on video managed to appear at the Jaipur literary festival this week. What a dismal saga this has been. First, a non-existent "plot" against his life concocted by the Rajasthan security forces led to his withdrawal from the programme – sparing the organisers the hassle of protests, but compromising their reputation.
Then – the one bright spot – five authors at the festival chose to read from The Satanic Verses during their events in an "I am Spartacus!" gesture of solidarity: hats off to Hari Kunzru, Jeet Thayil, Ruchir Joshi, Amitava Kumar and S Anand. Having risked arrest (Rushdie's novel remains banned in India), Kunzru had to flee the country. Sadly, the festival organisers betrayed their brave guests and meekly bowed down to a deeply flawed law. Finally, even the face-saving gambit of a video-link interview was scuppered.
In all the defensive rhetoric from Jaipur about the need to calm communal tensions, I have yet to hear the name of Narendra Modi. Who? For a decade, Modi, who has an extreme Hindu nationalist background, has been the populist chief minister of the neighbouring state of Gujarat. In 2002, after an attack on a train carrying Hindu pilgrims, retaliation against Muslims in the state led to a pogrom that claimed around 1200 lives. If he did not encourage the blood-letting, then Modi certainly downplayed the massacres. (Raj Kamal Jha has written a graphic and harrowing novel about them, Fireproof.)
Formal enquiries have cleared Modi of active incitement. Last year, though, it emerged that a Special Investigation Team (SIT) of India's Supreme Court had in a report laid out a dozen counts against him of failing to halt the killings or to recognise their gravity. So Rushdie has to stay away from Rajasthan on the trumped-up grounds that his presence will inflame Muslims; while, over the border in Gujarat, a demagogue turns a blind eye – with impunity, so it seems - to the real mass murder of Muslims.
As Hanif Kureishi recalls (see page 25), the myth – if not the actual text – of The Satanic Verses has for 22 years now acted like salt on open wounds. The book did not cause those wounds, nor by itself do anything to deepen them. But it still has the power to make otherwise sensible people lose their heads. Which makes it well-nigh impossible to find a discussion of the novel, and the controversies, that does not merely dig a deeper trench on one side or the other.
Yet you will come across just such a fresh eye, and a clear perspective, in Sadakat Kadri's new book Heaven and Earth (Bodley Head, £20). Learned, level-headed, engaging, Kadri's "journey through Shari'a law" deserves praise on every front as the London human-rights lawyer tours the places – from Cordoba to Cairo, Deoband to Lahore – and the ideas that have shaped the multi-dimensional, ever-changing traditions of Islamic jurisprudence. Our wise guide, the son of a father from the flexible, eclectic Barelvi strain of Subcontinental Islam, finds that the kinds of Shari'a now trumpeted by theocrats and militants always owe more to human arrogance than to divine inspiration.
"Islamic intolerance is objectionable," he argues, "because of its toxic effects on Islam's own traditions." With weary sadness, he regrets that "societies that used to be oceans of diversity are sinking into sectarian swamps" in the name of modern, unhistorical dogmas.
Kadri also explores the apocryphal "story of the cranes" - the disputed passages that underlie the legend of the "Satanic verses" on which Rushdie's novel drew. He finds that, far from always being treated as a heretical fabrication bound to provoke or disturb believers, "several scholars of great standing actually accepted the story's truth" – from the Damascus jurist Ibn Taymiyya to the Sufi mystic Abd al-Qadir al-Jilani. Yet, from Lucknow to Karachi, our voyager finds today's hard-line Shari'a specialists in no mood to accept the validity of this tradition.
Kadri never ceases to remind us that, in subtlety and scope, Muslim law "outshone Christendom for almost a millennium". He dissects and denounces "anti-Islamic panic" in the West. And he closes with a warning that should echo from Utah to Jaipur: "mortals can only fail when they play God in the here-and-now". That goes for all of us.
Revelations from a higher power
Alain de Botton's latest book has an unexpected admirer. In one of his avidly-followed tweets, Rupert Murdoch writes: "Just read Religion for Atheists. Great writing, thoughtful, disturbing... Highly recommend." Heaven knows what that endorsement might do for De Botton's sales. If, that is, we have faith that the media mogul lies behind the words. For John C Dvorak of pcmag.com, "There is nothing remotely believable about this account. Whoever is behind it did not try very hard to make it look real." Does Murdoch the tweeter really exist? Or is he a consoling figment of the imagination, who satisfies our need for contact with a mysterious higher power?
Credit for editors where it's due
Sometimes you have to wait a while for justice in the literary world. As this column noted last summer when the Man Booker judges released their somewhat eccentric long-list, Andrew Miller's Pure was one glaring absentee. Now his novel of pre-revolutionary Paris, a tale as rich in its sensory perceptions as in human drama and historical imagination, has won the Costa book of the year award. At the ceremony on Tuesday, Miller did what all prize-winning authors should but too few remember to do. He thanked his editor: in this case, the peerless Carole Welch at Sceptre, the guiding hand behind so many of the best British novels of recent times. Editors! Surely we don't need those dinosaurs in the brave new world of DIY digital publishing, when every baggy rambling yarn can become an online sensation? In fact, we need them more urgently than ever. One suggestion, though: in some countries, it's standard practice to credit the editor on a title page, just as one would a translator. Why not here?
b.tonkin@independent.co.uk
Register for free to continue reading
Registration is a free and easy way to support our truly independent journalism
By registering, you will also enjoy limited access to Premium articles, exclusive newsletters, commenting, and virtual events with our leading journalists
Already have an account? sign in
Join our new commenting forum
Join thought-provoking conversations, follow other Independent readers and see their replies