Camilla Lackberg: The rock star of Nordic noir
The crime writer outsells Stieg Larsson in her native Sweden. Susie Mesure joins the fanclub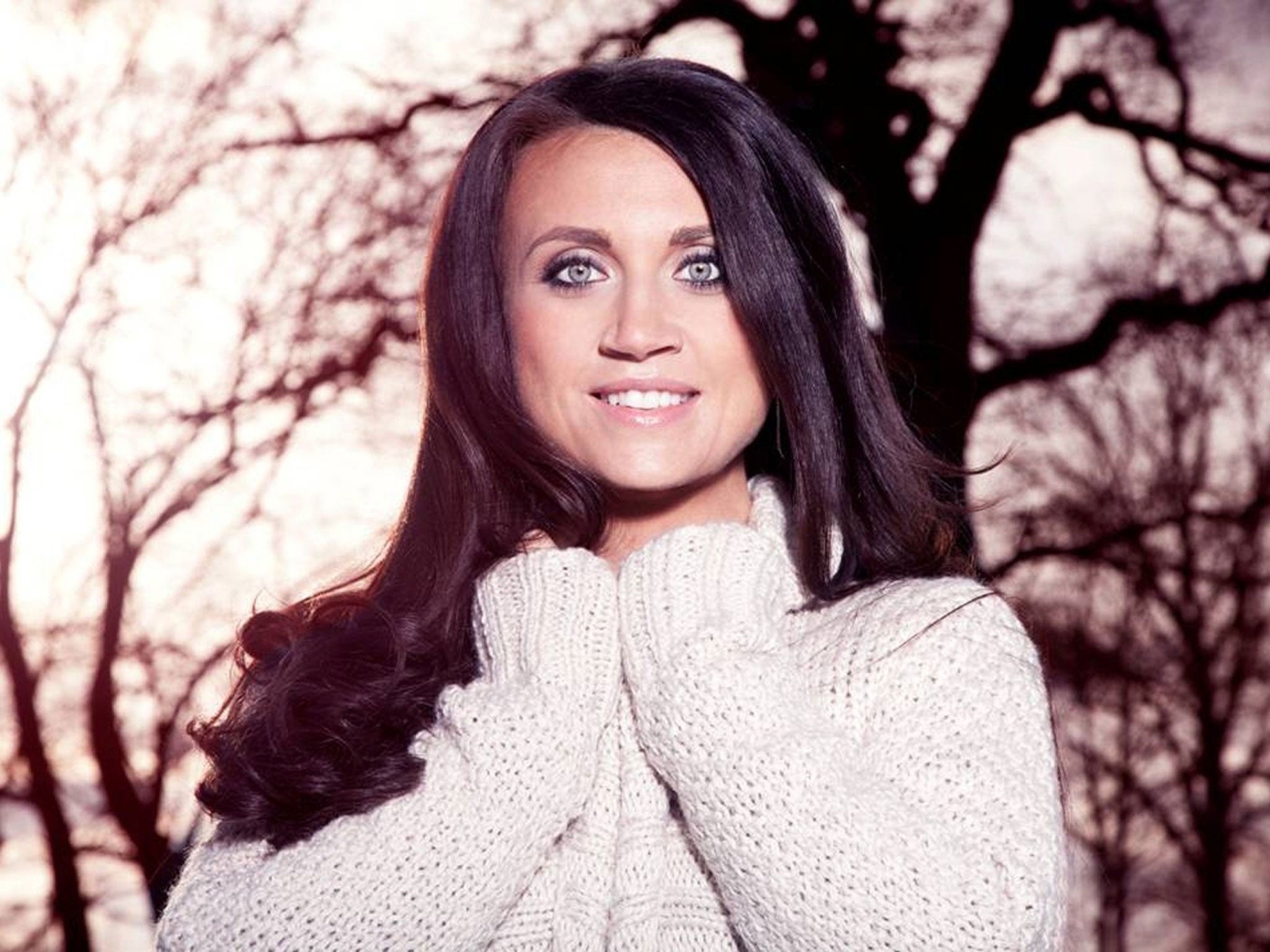 It's pitch black and I'm lost in Stockholm. I'm having Girl with the Dragon Tattoo flashbacks as I wander through spookily quiet streets. All I can think is thank God it's Camilla Lackberg I'm meeting tomorrow. The murders in her books all happen miles from the Swedish capital, in the tiny fishing village of Fjällbacka, on the west coast. Even so, my heart doesn't stop thudding until I'm ensconced in a bar with a glass of red and her latest thriller, The Lost Boy.
If it's a mystery why a country as sedate as Sweden has spawned such a crop of world-beating crime writers, then the plot really thickens with a visit to Fjällbacka. There's more going on in my living room than this seaside resort. And yet Lackberg has spun seven books, and counting, out of her home town where Erica, her fictional nosey writer-cum-amateur sleuth also lives with her crime-fighting husband Patrik.
Sipping a triple-shot latte in the brasserie where we meet, 38-year-old Lackberg says that it's because Sweden is so safe that crime literature has taken off. "Crime stories are our version of sitting round a camp fire and telling tales. We enjoy being scared under safe circumstances. That's why there's no tradition of crime writing in countries that have wars."
She started young: aged four, she wrote a story about Santa Claus, which goes from Mr Claus and his wife holding hands and smiling to her "lying on the ground, beaten to death, blood running from her Santa hat" in just four pages. But it took a crime-writing course (a present from her first husband) in her late twenties to give Lackberg, who graduated as an economist, the confidence to abandon her job in marketing and try her hand as a crime novelist. She spun her first book, The Ice Princess, out of a course assignment, and hasn't looked back, selling 10 million books in 55 countries. That includes 4.5 million in Sweden – home to just nine million people – where she is the country's most profitable author, outselling Stieg Larsson.
She gets the biggest kick out of her success in the UK, where her book sales are growing faster than any other Scandi writer, because her crime heroes – Agatha Christie in particular – are all British. "I fell absolutely head over heels in love with her books and read them all by the time I was 11. Now, my rock-star moments are coming to the UK and meeting writers like Ian Rankin."
Here in Sweden, Lackberg is the one with rock-star status. She sweeps into the brasserie, petite in tight black trousers, high-heeled boots, and a black coat, which – never one to miss a marketing trick – has her new detective show, Fjällbacka Morden emblazoned on the back in white lettering. She's as pretty as a pin-up, all big, mascaraed eyes and long hair swept back in a side plait.
As well as most Swedes, I feel like I already know her: for them she's hard to avoid, what with her stints on reality TV shows such as Sweden's versions of Strictly Come Dancing and Ready Steady Cook; her sideline as a cookery writer; her foray into children's books; and a tabloid-tastic marriage break-up. This is deliberate. Brand Lackberg is carefully cultivated. "I've always viewed myself as a brand. When I started 10 years ago, that was very controversial. 'Marketing' and 'PR' were dirty words for the literary world, but that has changed. Once the book is finished, I want as many people as possible to read it."
I "met" Lackberg through the pages of her Fjällbacka recipe book, a joint project with a schoolfriend, Christian Hellberg, who just happens to be one of Sweden's hottest chefs. Then there's her second marriage to Martin Melin, a celebrity copper, if you will: he won Sweden's version of Survivor in 1997. Hence the red-top interest in their break up. Except in Fjällbacka, where the townsfolk are "very protective". She adds: "When my divorce became headline news. It was all over the ... what do you call the posters outside shops? Billboards, yes. There's three places in Fjällbacka that sell tabloids and none of them put them up that day out of respect for me and my mum."
Melin, a plain-clothes policeman who does security detail when the likes of David Cameron are in town, is himself now an author. The blog Coola Pappor (Cool Daddies), begun while Melin was off work with their baby, is now a book. And Melin will join the growing ranks of Scandi crime authors in the autumn when his first detective story hits the shelves.
Lackberg, as befits a Swedish mum, is hot on the strengths of daddy daycare. "It's fantastic because kids get two parents instead of one. In Sweden, we've moved away from the notion that mothers have some magical, special bond with children. That's bullshit. Daddies are absolutely as close. It has more to do with who is there every day."
Unlike the work of cohorts such as Henning Mankell, Lackberg's books are light on the political subtext. So I jump on a comment in The Lost Boy lamenting the divide between boys and girls kicking in early. Where does the mother-of-three stand on the great gender conundrum? "This debate has got ridiculous. There are kindergartens that make girls play with cars and boys with dolls. I sometimes think that people need to get a life and stop obsessing over stupid things."
Her kids, she says, can play with whatever they like – and do. They also get free rein to watch scary movies. Her eight-year-old daughter is "hooked" on crime stories, and "loves animal horror movies": mother-daughter bonding is a video fest of Jaws, Snakes on a Plane, Arachnophobia, even The Fly. And yes, her daughter also likes to write scary stories. She smiles: "I might have fostered the next generation of crime writers in Sweden."
The Lost Boy by Camilla Lackberg
HarperCollins £12.99
"She wondered who the dead man was. Patrik hadn't wanted to say much on the phone. All he had told her was that a man had been found dead in Fjällbacka. She was eager to hear more. As a writer, a keen sense of curiosity was essential ... Even if Patrik declined to tell her, the news would soon spread. That was the advantage and disadvantage of living in a small town like Fjällbacka ...."
Join our commenting forum
Join thought-provoking conversations, follow other Independent readers and see their replies