Interview
Carl Hiaasen: 'They're gonna have to drag Trump out of the White House'
The bestselling Floridian crime writer talks to Kevin E G Perry about returning to writing after his brother's death in a mass shooting, his visit to the president's Palm Beach mansion, his election fears, and his gripping new novel 'Squeeze Me'
Wednesday 09 September 2020 14:54
Comments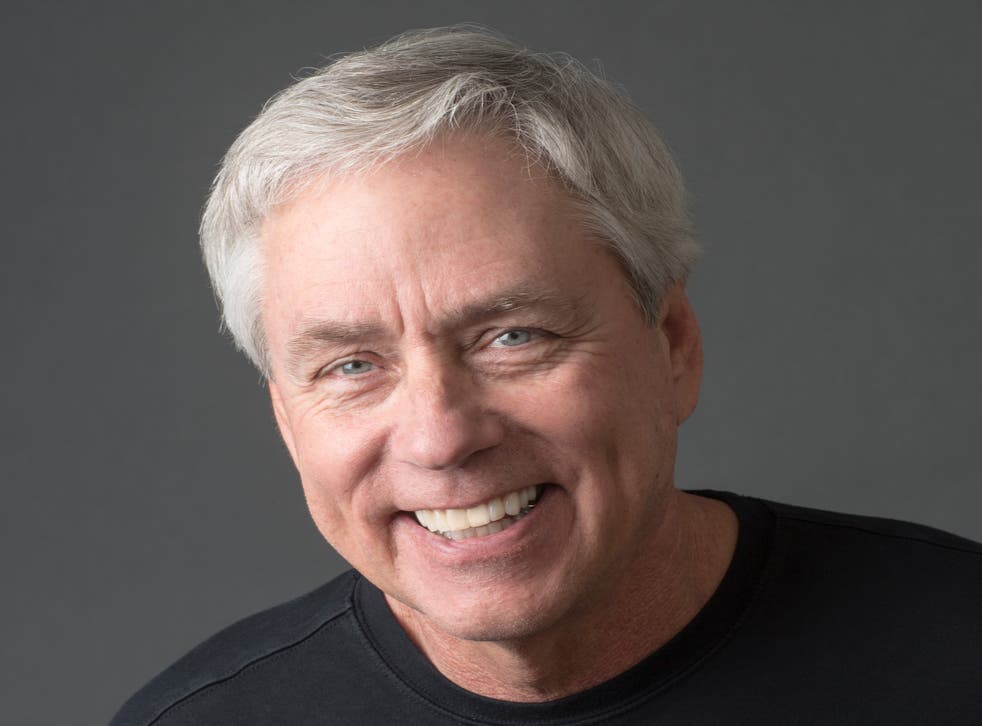 Few writers understand the violence lurking in the American psyche better than Carl Hiaasen. For more than four decades, the 67-year-old has been vividly chronicling crime and corruption in his native Florida, first as a reporter and columnist for the Miami Herald and then in a string of savagely hilarious crime novels. Still, nothing could have prepared him for the devastating events of 28 June 2018 when Jarrod Ramos, a lone gunman with a grudge against Maryland newspaper The Capital, entered its newsroom in Annapolis carrying a pump-action shotgun and killed five people, injuring two more. Among those left dead by the largest killing of journalists in US history was the paper's assistant editor, Rob Hiaasen – Carl's younger brother.
With Ramos still awaiting trial, Hiaasen began the slow process of returning to writing while carrying a grief that threatened to overwhelm him. "It took a long time after Rob was killed to start up again, I'll tell you that," says Hiaasen, speaking from his home in Vero Beach, 140 miles up the coast from Miami. "You have to cauterise your feelings to sit down and write something funny when, believe me, nothing about my life was funny."
The resulting novel, Squeeze Me, is dedicated to Rob's memory. It's also very funny indeed. Hiaasen says he felt he owed it to his brother to keep going. "He had the best sense of humour of our whole family, and he would have been pissed off if he thought that I stopped writing those kind of books just because of what happened," he says. "In this country, sadly, the community of people who have lost family members to mass shootings or street violence is absurdly huge. It's like a tidal wave that never stops breaking through your family."
In spite of this tragic background, Squeeze Me is vintage Hiaasen. Since making his debut with 1986's Tourist Season, his novels have frequently pitted the natural world and those who defend it against grotesque, avaricious villains. In Squeeze Me, both sides are drawn straight from our stranger-than-fiction reality. In one corner, the fugitive Burmese pythons that have made their home in the Everglades since the early Nineties. In the other, America's grotesque and avaricious president.
Donald Trump appears in the novel in thinly veiled form, referred to only by his secret service code name "Mastodon". He has strayed into Hiaasen's Florida-set sights by dint of his ostentatious Palm Beach resort Mar-a-Lago, here rechristened "Casa Bellicosa", where Squeeze Me reaches its gripping climax. While the lumbering Mastodon is easy prey for Hiaasen's quick-witted attacks, the character is, if anything, given a stronger grasp of logic and language than his real-life counterpart. "The trouble is, as satire, you can't improve on the words that really come out of his mouth," laments the author. "I surrendered to the fact that whatever the character said or did was never going to be as absurd as the real thing. If I had thought of him suggesting we mainline Clorox bleach to cure coronavirus I would have edited it out, yet here we are."
Hiaasen has been tracking this particular quarry since long before his peculiarities had national health implications. He's spotted Trump in the wild on two occasions: first fawning over models at the New York premiere of 1996's Striptease, the Demi Moore-led adaptation of Hiaasen's 1993 novel, and then again in 2007 when Hiaasen was invited to speak at Mar-a-Lago as part of a fundraiser for the Everglades Foundation. He came offstage to find Trump chatting up Hiaasen's then wife. "It was objectively hilarious," he recalls. "He keeps claiming that he's 6'3, but there's no way. This was in the hair's heyday and it was formidable, a good two-and-a-half inches tall. It was a marvel of textiles, and quite distracting when you're talking to him."
Trump is a natural fit among the corrupt property developers, cheating anglers, incompetent plastic surgeons, racist reality stars and assorted petty criminals who populate Hiaasen's Florida. His outlandish tales about a state that's weird even by American standards have helped him establish a one-man genre that's been dubbed "Margaritaville noir", after the louche drinker's anthem by his friend and fellow Florida Keys devotee Jimmy Buffett.
Hiaasen's prose is as direct and catchy as the best classic rock, and close readers of Squeeze Me will spot numerous lyrics by the late singer-songwriter Warren Zevon glistening within the text. The pair were close friends who wrote a handful of songs together, including "Basket Case" – recorded both by Zevon himself and a fictional rock star in Hiaasen's 2002 novel of the same name. Hiaasen tells a story which illustrates their relationship: when Zevon knew he was dying of cancer in 2003, he asked Hiaasen if he could read the novel he was working on. Hiaasen agreed, sending him a manuscript still without a title. The book opens with a woman diving from the deck of a cruise ship, her clothes torn from her by the impact. Zevon suggested he call it Skinny Dip. "I told my editor and he said: 'That's brilliant!'" recalls Hiaasen with a wry grin. "I said: 'I wish it was mine!' I dedicated the book to Warren's memory, but mostly I just felt good that he got to read it and have some laughs at a time when it was pretty tough in his world."
Creating laughter in a tough world may be Hiaasen's hallmark, but his razor-edged sense of humour never diminishes the very real anger he feels towards those whose actions are destroying the planet, either through malice or callous indifference. While he says he takes some solace from the passion of the younger generation – he's written environmental activism-focused novels for children since 2002's Hoot – he fears it may be too little, too late. "There might be hope in there, just because their generation cannot possibly muck it up worse than my generation," he says. "But then you look at the political scene and it's very, very depressing. The Trump administration is trying to open up Alaska to more oil drilling at a time when the industry itself isn't even showing any great enthusiasm for going into the Arctic. His ego is such a shrivelled little nub that he has to undo Obama's policies even when there's no political pressure to undo them."
Any real action on the environment seems unimaginable without a change of administration in November, but Hiaasen says he's among those Americans who fear Trump will attempt to stay in office regardless of the election results. "I think they're going to have to back a tow truck up to the White House and drag his fat ass out of there, to be honest with you," he says. "He's never done anything with dignity, so he's not leaving with dignity. I'm very uneasy about how ugly it's going to get and the potential for violence, because the most violent demonstrators we have now in this country are right-wing lunatics showing up to these protests with guns."
Hiaasen knows all too well just how terrifying a prospect that is. The world may be filled with senseless violence meted out beneath an indifferent heaven, but at least on the page he is able to deliver karmic justice. In that context, the idea of sending mammoth pythons slithering their way into the president's inner sanctum sounds suspiciously like wish fulfilment. "Yeah, well, you caught me," says Hiaasen with a sly smile. "The pythons had been rattling around in my mind for a while. They're an invasive species and they've completely decimated the ecosystem. They've eaten their way through the Everglades and now they're showing up in various suburbs around Florida, so I thought: pythons? Mar-a-Lago? Why the hell not?" He laughs. "Is it a sick fantasy? Yes, it is, but I suspect I'm not the only one who has thought along those lines."
Squeeze Me is out now
Register for free to continue reading
Registration is a free and easy way to support our truly independent journalism
By registering, you will also enjoy limited access to Premium articles, exclusive newsletters, commenting, and virtual events with our leading journalists
Already have an account? sign in
Register for free to continue reading
Registration is a free and easy way to support our truly independent journalism
By registering, you will also enjoy limited access to Premium articles, exclusive newsletters, commenting, and virtual events with our leading journalists
Already have an account? sign in
Join our new commenting forum
Join thought-provoking conversations, follow other Independent readers and see their replies