Chris Riddell, illustrator & author: 'Richard Yates is every bit the equal of J D Salinger and John Cheever'
Thursday 05 March 2015 01:00 GMT
Comments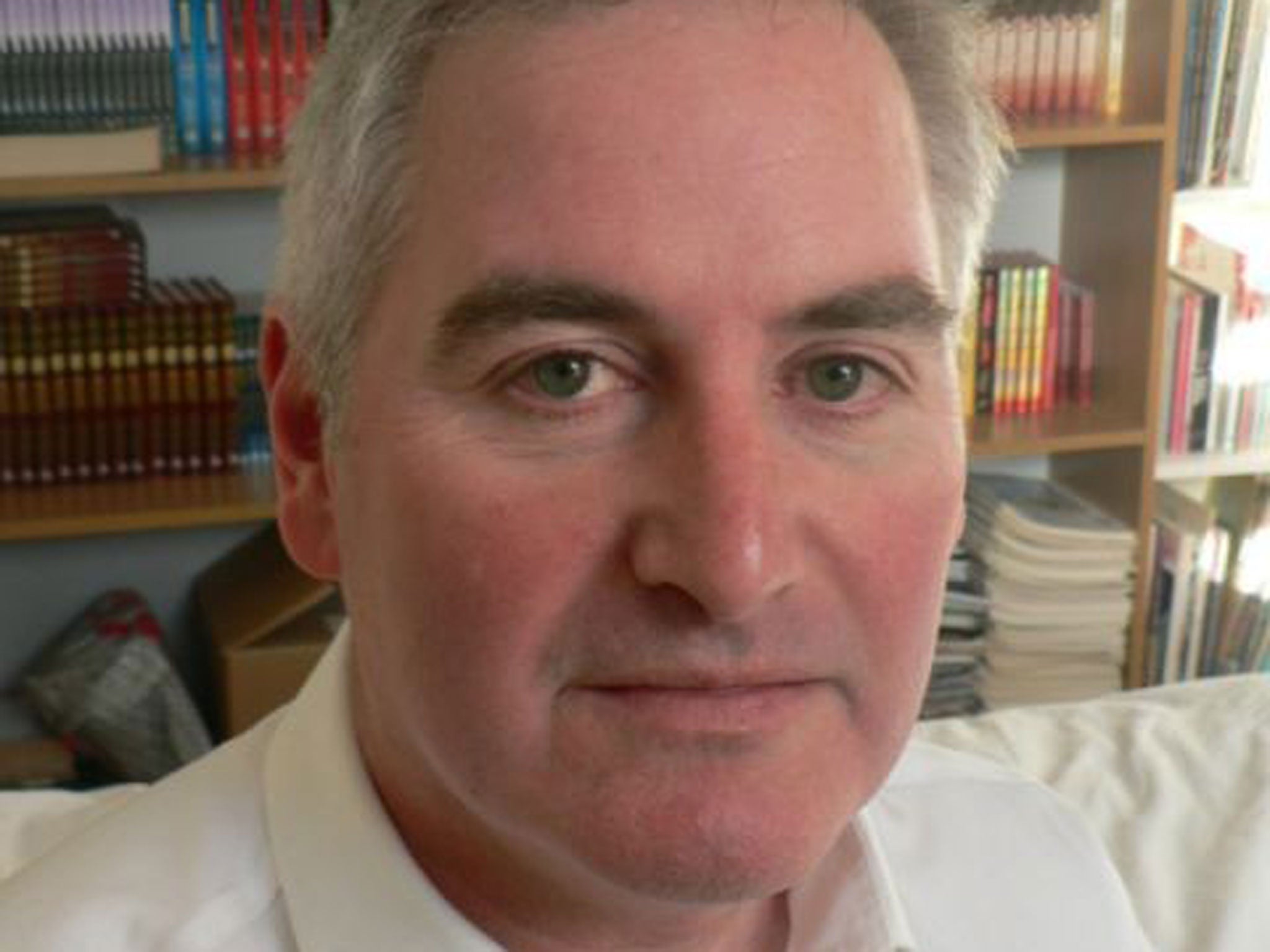 Where are you now and what can you see?
I am currently in my studio in Norfolk, looking out onto the woods as I sit at my desk. I've just spotted a Muntjac deer and its impossibly tiny fawn!
What are you currently reading?
I'm currently reading Butcher's Crossing by John Williams, the author of Stoner and an unjustly overlooked America novelist. This wonderful novel is about a 19th century buffalo hunting expedition and has a narrative voice to rival Cormac McCarthy.
Choose a favourite author and say why you admire her/him
I love Richard Yates. He has the ability to get inside two characters' minds at the same time in a single sentence. He's not only a masterly writer of novels but also short stories and is every bit the equal of J D Salinger and John Cheever.
Describe the room where you usually write
I have a studio in Brighton, at the bottom of my garden. It used to be a coach house and still has a hayloft and a stall for the horse.
Which fictional character most resembles you?
Lord Goth of Ghastly-Gorm Hall, from my Goth Girl novels. He's England's foremost bicycling poet and something of a Byronic heart-throb who seeks inspiration by taking pot shots at garden ornaments. He has a reputation for being mad, bad and dangerous to gnomes.
Who is your hero/heroine from outside literature?
Nelson Mandela
Chris Riddell is the author-illustrator of the 'Goth Girl' series and a World Book Day 2015 £1-book author. 'Goth Girl and the Pirate Queen' (Macmillan), is available for free with a World Book Day voucher
Join our commenting forum
Join thought-provoking conversations, follow other Independent readers and see their replies