Colin Wilson: Eternal outsider
For ambitious would-be authors, the life of Colin Wilson presents itself as a cautionary tale. Here, Terence Blacker explains where the self-proclaimed genius went wrong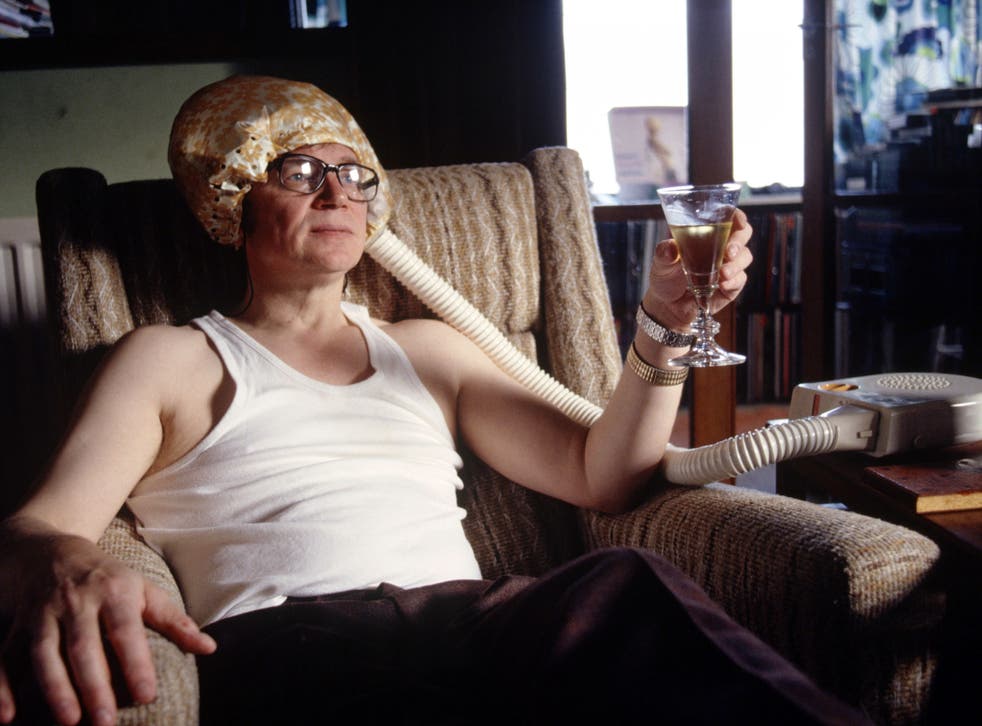 How dismayed the late Colin Wilson would have been if, through some of the occult powers in which he believed, he had been able to read his own obituaries.
The man whose first book The Outsider caused him to be lionised in 1956 by the literary greats of the day has been remembered in several blogs for his later novel Space Vampires, which inspired a famously trashy Hollywood film. In the broadsheets, the life of a self-proclaimed genius has been given the faintly amused treatment favoured by obituarists when dealing with a life of eccentricity or failed promise.
Yet there is sort of heroism in the way that Wilson, having been abandoned by those who once praised him, remained loyal to his own talent, living a life of writing, reading and thinking –probably in that order.
Professionally, it must be admitted, he made mistakes. In fact, for ambitious would-be authors, the life and times of Colin Wilson, brave as they were, could almost be studied as a masterclass as to how not to play the literary game:
1. Don't be too successful when young. Praised by Edith Sitwell, Cyril Connolly, Philip Toynbee and other influential figures of the time, The Outsider became one of the publishing sensations of the decade. Wilson never quite recovered. As VS Naipaul once advised Paul Theroux when he was a young writer, "The most important thing is to avoid making an enormous amount of money before you're 40."
2. Don't create silly myths about yourself. Then as now, the press feeds off cliché; for journalists, nothing is quite as dull as a writer who merely writes. Wilson not only looked like the part (heavy mop of hair, swotty polo-neck and specs, a general air of humourlessness) but, to their astonished delight, he also lived the bohemian life and would pose proudly beside the sleeping bag in which he slept on Hampstead Heath. Curiosity about him soon gave way to mockery.
3. Don't belong to a literary pack. When the Daily Express came up with the idea that a group of Angry Young Men – Wilson, Kingsley Amis, Michael Hastings and John Osborne –had arrived, Wilson went along with it, in spite of the fact that none of them could stand each other. It reduced them all.
4. Don't allow the literary establishment to make a fool of itself over you. There is no professional world more snobbish than the one inhabited by writers and publishers. The profound embarrassment felt by those who had over-praised Wilson's first book could only be exorcised by merciless reviews of his second.
5. Don't write too much about sex, or crime, or the occult. Occasional enthusiasms for these three subjects are fine (Nabokov, Mailer, Yeats), but Wilson wrote feverishly about all of them. That may work for a pot-boiling paperback writer, but it sits uneasily with claims of literary seriousness.
6. Don't move to the country. The book world revolves around book launches, literary societies and the presentation of prizes, all of which take place in central London. Any author wanting to write something worthwhile should be wary of this comfy, inward-looking scene, but Wilson's decision to move when still young to Cornwall, and to stay there until he died, was taking privacy too far.
7. Don't, when in your late seventies, discuss your panty-fetishism with Lynn Barber. We live in a sharing society, but Wilson's admission in 2004 to being stimulated by women's underwear did not, it is generally agreed, help his quest to be considered an unrecognised genius. µ
Join our new commenting forum
Join thought-provoking conversations, follow other Independent readers and see their replies