Contemporary romance round-up: Before was a delight, what came after disappoints
From Jackie Collins' The Santangelos to Kate Kerrigan's The Dress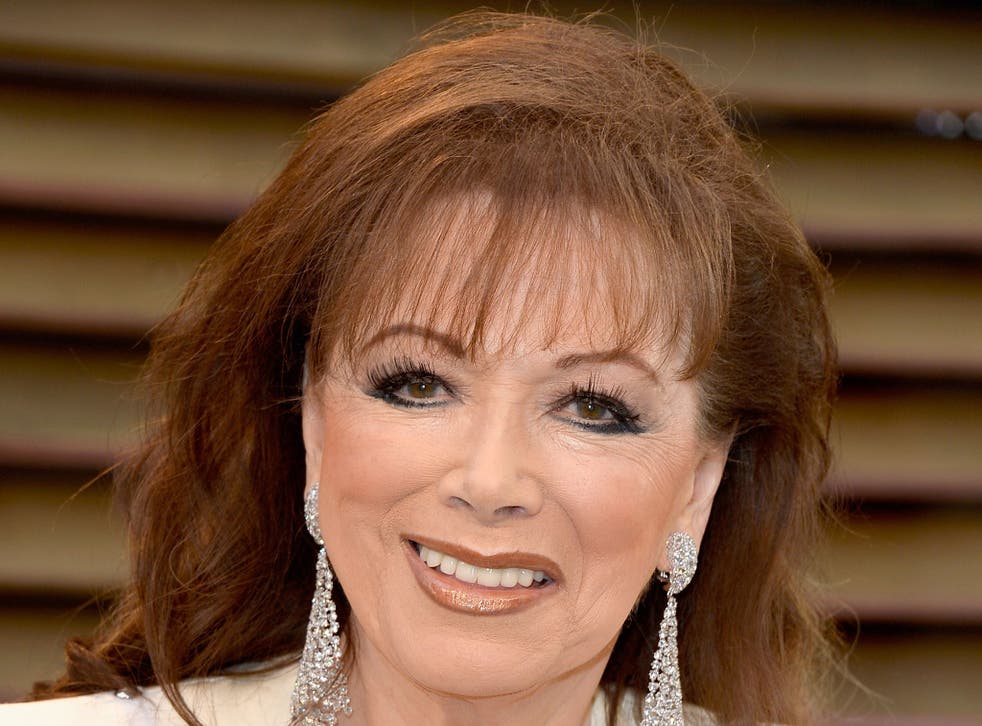 Everyone else may be lamenting the end of summer, but I for one am pleased to see autumn making its mellow return proper, not least for all the chances to curl up in a comfortable chair with a good book that a chill in the air affords.
The racy, pacey style of Jackie Collins might seem best suited to a sun lounger, but her latest The Santangelos (Simon & Schuster, £20) isn't quite up to her past steamy form. Instead, the sprawling cast of characters are occupied by blood-feuds and business rather than the bedroom. At the heart of the novel is Lucky Santangelo, arguably Collins most famous creation, and the various members of her messy family tree – a half-brother here, a stepson there which are at times hard to keep track of. A problem that Lucky herself has with her own offspring – Max, a wild-child teen turned model who really wants to be a good girl, and Bobby an up-and-coming business man whose enemies are out to get him. There's also a cold-blooded murder, an amateurish attempt at extortion and a fair few pervy men preying on young girls: there's no shortage of plot here. But there's a lack of distinctive voices, and almost every character has the same motivation: making decisions either guided by greed, anger or a part of their anatomy.
Collins is nothing if not prolific and much of her appeal is precisely the exaggerated way in which she sketches her characters – those boldly drawn boys and girls leave a lasting impact.
Jojo Moyes' characters also stick in the mind – not least Lou Clark from her multi-million selling Me Before You which is being adapted into a film, due for release next year. It was during the script-writing process, says Moyes, that she decided to provide a much-requested update on Lou. I read Me Before You in order to review the sequel and I too was completely blown away by my immediate connection to both Lou and her boss Will Traynor. Yes it's a cliché to say that they stayed with me after the final page was turned, but it's also true: anyone who read it and didn't break emotionally must be made of sterner stuff than I. After You (Michael Joseph, £20) returns to Lou 18 months later, and it's immediately apparent that this instalment can't match the original. There is a distinctive lack of energy – understandable considering how we last left Lou, and perhaps it mirrors the reality of those in her situation. That this comes as a disappointment is perhaps a comment on just how much we've come to expect from Moyes.
While there are plot twists that are genuinely surprising, there are also far more clichéd devices in use too. Set in London in 2012 and filled with supposedly contemporary references, there is not one mention of the Olympics – a pretty major event. Forgivable sins you might think, but it is precisely Moyes' way of sweating the small stuff that usually makes her such an excellent storyteller.
The forgiveness of sins is a recurring theme in Kate Kerrigan's The Dress (Head of Zeus, £12.99) in a narrative that flits between New York in the Fifties and Kilburn in 2014, by way of Miami and Ireland. The dual narrative seems unnecessary, and happily the majority of time is spent in the period piece. Although ostensibly a story of a lifelong pursuit of high fashion, this is really a tale of love, friendship and self-acceptance. Kerrigan draws on her time editing Irish Tatler to seamlessly weave technical terms, insider knowledge and designer references in to both stories, but the use of social media as a plot device is now too trite. Throw in a couple of ridiculous twists and the tale from today is a silly distraction from the captivating central story.
Register for free to continue reading
Registration is a free and easy way to support our truly independent journalism
By registering, you will also enjoy limited access to Premium articles, exclusive newsletters, commenting, and virtual events with our leading journalists
Already have an account? sign in
Register for free to continue reading
Registration is a free and easy way to support our truly independent journalism
By registering, you will also enjoy limited access to Premium articles, exclusive newsletters, commenting, and virtual events with our leading journalists
Already have an account? sign in
Join our new commenting forum
Join thought-provoking conversations, follow other Independent readers and see their replies