Crime fiction round-up: What remains, now PD James and Ruth Rendell are gone?
Barry Forshaw reviews the latest crime fiction, from Minette Walters' The Cellar to Peter Murphy's And Is There Honey Still For Tea?
Barry Forshaw
Thursday 07 May 2015 15:53 Comments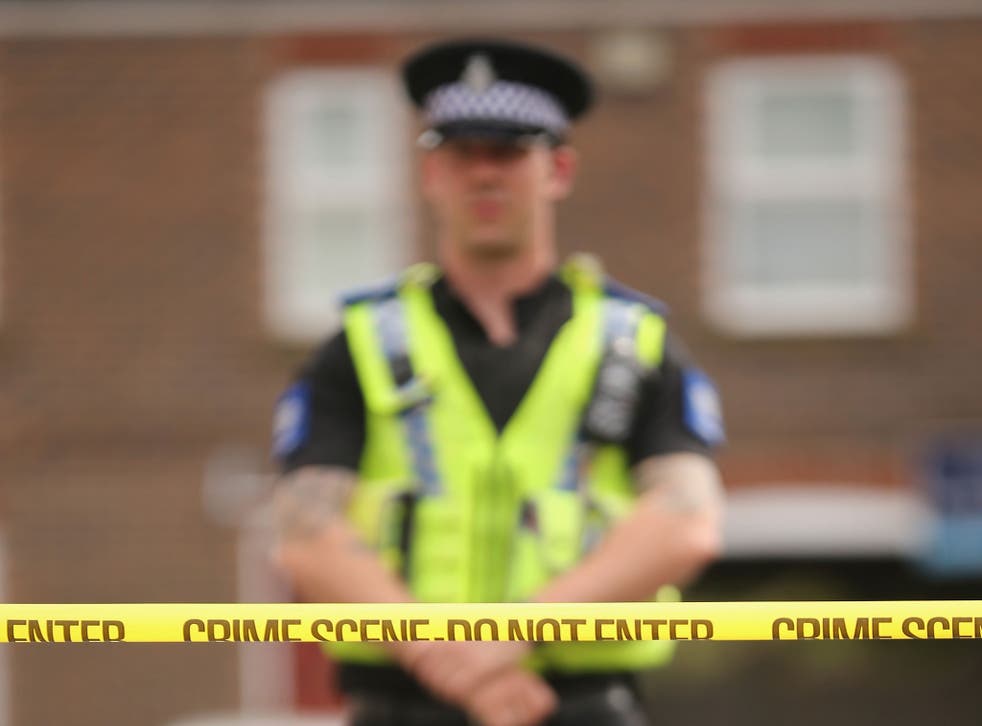 Crime fiction aficionados are mourning the recent deaths of the two undisputed British queens of the genre, PD James and Ruth Rendell. And the fact that their joint throne is sadly vacated has brought to mind a topic much discussed by crime fans: whatever happened to Minette Walters? There was a time when her highly accomplished novels marked her out as the heir apparent to the two Baronesses, but then Walters seemed to vanish from the scene, with a long literary silence ensuing.
By all accounts, she's been writing a Magnum Opus, but it certainly isn't the new book that has just appeared: The Cellar (Hammer, £12.99). Not only is this a slim novella, it's only tangentially crime and arrives under the Hammer imprint, specialist in the horrific. Is it substantial enough to end the Walters drought?
The theme here is domestic slavery. Muna lives in a dark cellar, exploited by the heartless Songoli family. But worms have a way of turning, particularly as Muna is not the illiterate drudge she appears to be. At just 200-odd pages, this is certainly a compulsive (and gruesome) read, but it also suggests that Walters has relinquished (if she ever harboured it) the notion of inheriting the James/Rendell crown.
There are other writers, however, who could never be accused of a lack of productivity, such as the industrious Jeffery Deaver, whose tally of novels about his quadriplegic investigator Lincoln Rhyme grows ever longer. But Deaver has another protagonist in the California Bureau of Investigation agent Kathryn Dance, whose fourth outing is Solitude Creek (Hodder, £18.99). It has to be said that Dance has never enjoyed the level of success of Deaver's male protagonist, but the books featuring her have all been written with the professionalism which for Deaver is a sine qua non.
Dance is suspended from duty when an interrogation goes shockingly wrong and finds herself demoted to the most quotidian of assignments. A stampede at a local roadhouse causes fatalities, and Dance is soon on the trail of a sinister perpetrator. Solitude Creek displays a key element in Deaver's work: ironclad plotting.
Reliable though Deaver is, the real crime writing laurels are routinely given to one of his contemporaries: American novelist Dennis Lehane. The latter's literary acumen is shared with very few other writers in the genre. In World Gone By (Little, Brown, £16.99), gangster John Coughlin smoothly negotiates the worlds of the upper-crust society, corrupt politicians, the police and his fellow criminals. He appears to be untouchable, until dark tendrils from his past conspire to bring him down. Robert Warshow's essay "The Gangster as Tragic Hero" springs to mind here, though the book isn't quite the equal of such Lehane masterpieces as Mystic River.
Back to the Brits with Peter Murphy's And Is There Honey Still For Tea? (No Exit Press, £8.99). The title's Rupert Brooke quote is distinctly ironic with this picture of an under-siege British establishment in 1965. Murphy's clever legal thriller revels in the chicanery of the English law courts of the period.
Finally, honourable mentions for three reliable writers: Swedish master Mons Kallentoft, whose fey, atmospheric series featuring Inspector Malin Fors has a weighty new entry in Water Angels (Hodder, £13.99); The Samaritan by Mason Cross (Orion, £12.99), a sprawling American epic delivered with panache; and Peter James's You Are Dead (Macmillan, £20), the latest in the Roy Grace series.
Register for free to continue reading
Registration is a free and easy way to support our truly independent journalism
By registering, you will also enjoy limited access to Premium articles, exclusive newsletters, commenting, and virtual events with our leading journalists
Already have an account? sign in
Join our new commenting forum
Join thought-provoking conversations, follow other Independent readers and see their replies