Crime in translation round-up: Pack your passport for some murder and mayhem
From a satisfying finis to Pierre Lemaitre's trilogy in France to a stopover in Mexico with Elmer Mendoza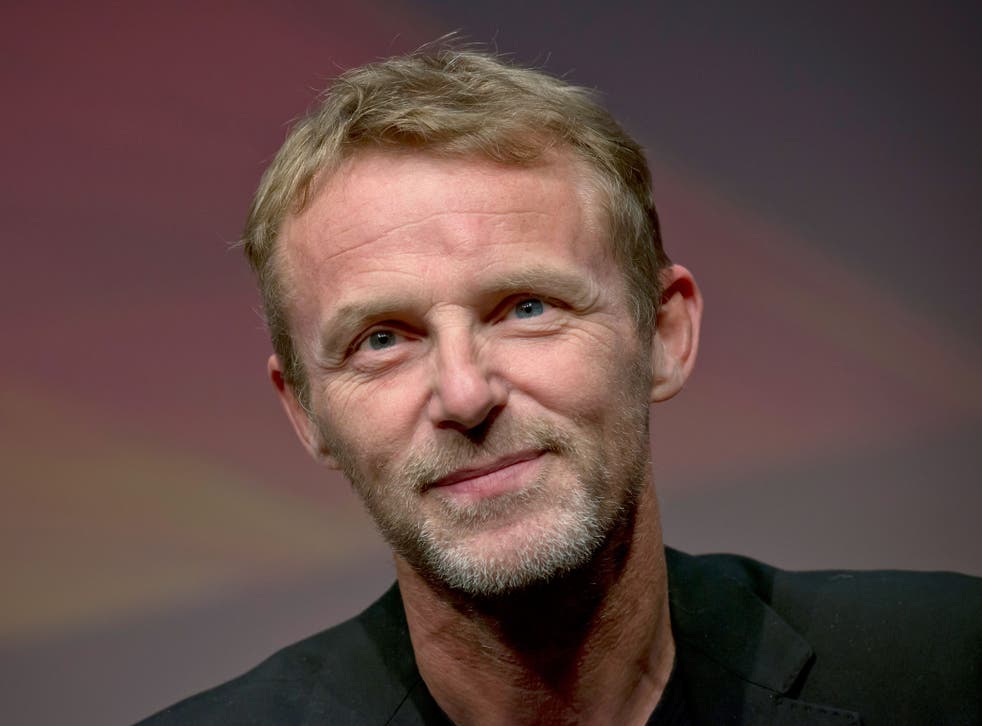 Passports at the ready for a criminal tour of the globe? Under the Channel to France, and we can start with one of the most extraordinary Gallic crime talents in decades, but a writer (be warned!) who is not for the squeamish. Camille (MacLehose Press, £17.99) is the third book by Pierre Lemaitre to reach these shores (in an excellent translation by Frank Wynne), and demonstrates that its predecessors, Irène and Alex, were no flukes; this conclusion to the series, featuring diminutive French copper Camille Verhoeven (avenging the brutal beating of the woman he loves), writes a satisfying finis to the trilogy.
Moving east to Deutschland, we might be reminded that the long-threatened invasion of new German crime writers has yet to materialise, but we do have the formidable Bernhard Aichner, whose Woman of the Dead (Weidenfeld, £14.99, trans. Anthea Bell) dented the European bestseller lists. Aichner's protagonist Blun lives a contented life. But her world is destroyed when her husband Mark, a policeman, is killed in a hit-and-run incident. Grief-stricken, she examines his belongings and finds a recorded conversation with a young woman who claims to have endured abuse and capture at the hands of five men. What's more, Mark's death was no accident. As with Lemaitre, those with a delicate disposition should steer clear – this gruesome Krimi is an ironclad guarantee of sleepless nights. No international crime roundup would be complete without the Bloody Scandinavians, and we have a trio of unsettling entries from Iceland, Norway and Sweden. Yrsa Sigurđardóttir's The Silence of the Sea (Hodder, £7.99) is the latest from the Queen of Icelandic crime (ably translated by Victoria Cribb). Sigurđardóttir has said "I really love making people's flesh creep!", and she is the supreme practitioner of that art when it comes to drawing on the heritage of Icelandic literature, channelling ancient folk tales and ghost stories into a vision of modern Icelandic society.
Norway's Jo Nesbo is the bestselling writer in the Nordic Noir genre. He has said that he wanted to move on from his Harry Hole thrillers, and he does just that with Blood on Snow (Vintage, £12.99, trans. Neil Smith), a title that aptly sums up his territory. Nesbo's earlier standalone Headhunters was engagingly eccentric, and if the new book – with its incendiary cocktail of murder, revenge and a hitman with multiple problems – is not quite as effective as the earlier book, it still moves like the clappers. Murderous protagonist Olav is hired by his boss to murder the latter's wife; there is, however, a problem: Olav himself has become obsessed with her.
Sweden provides the ringer in this Scandinavian trio with Christoffer Carlsson's idiosyncratic The Invisible Man from Salem (Scribe, £12.99, trans. Michael Gallagher), a first outing for disgraced ex-officer Leo Junker on the track of a vicious killer. The author's youthful mugshot belies his seasoned skill, and there are lashings of the kind of social critique we expect from this territory.
To warmer climes. Italy lags in the international crime stakes at present, but there are glimmers, such as Maurizio de Giovanni, whose Commissario Ricciardi series – the latest is Viper (Europa, £10.99, trans. Antony Shugaar) – has proved reliable. The death of the upscale prostitute Viper sets Ricciardi his knottiest problem, and Naples here is a phantasmagoric locale.
Finally, let's leave Europe for a stopover in Mexico with Elmer Mendoza's Silver Bullets (MacLehose Press, £14.99, trans. Mark Fried), which presents that country in a darkly surrealist light: corrupt politicos, a plague of narco-crime and only battered detective Edgar "Lefty" Mendieta on the side of the angels.
Register for free to continue reading
Registration is a free and easy way to support our truly independent journalism
By registering, you will also enjoy limited access to Premium articles, exclusive newsletters, commenting, and virtual events with our leading journalists
Already have an account? sign in
Register for free to continue reading
Registration is a free and easy way to support our truly independent journalism
By registering, you will also enjoy limited access to Premium articles, exclusive newsletters, commenting, and virtual events with our leading journalists
Already have an account? sign in
Join our new commenting forum
Join thought-provoking conversations, follow other Independent readers and see their replies