Dear Diary, What a New Year I've had...
Ian Irvine looks back at how some of the arts' most prolific journal keepers used to spend the turn of the year...eating lark and making love
Ian Irvine
Sunday 01 January 2012 01:00 Comments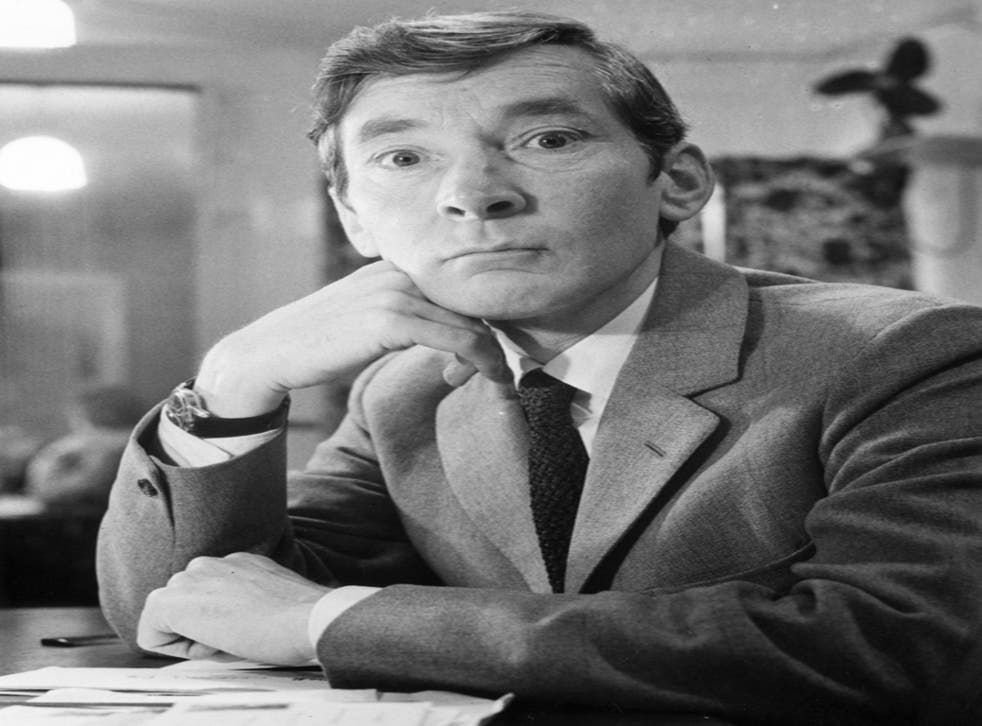 Arnold Bennett
31 December 1899
This year I have written 335,340 words, grand total: 228 articles and stories (including four instalments of a serial of 30,000-7,500 words each) have actually been published.
Also my book of plays – Polite Farces. I have written six or eight short stories not yet published or sold. Also the greater part of a 5,000-word serial – Love and Life for Tillotson, which begins publication about April next year. Also the whole draft (80,000 words) of my Staffordshire novel Anna Tellwright. My total earnings were £592 3s. 1d [the equivalent of about £200,000 today], of which sum I have yet to receive £72 10s.
Arnold Bennett (1867-1931) was a prolific novelist, playwright and critic who became one of the best paid writers of his time. He was in the habit of summing up his earnings and the number of words he had written in his diary at the end of each year.
Edmond de Goncourt
31 December 1870
In the streets of Paris, death passes death, the undertaker's waggon drives past the hearse. Outside the Madeleine today I saw three coffins, each covered with a soldier's greatcoat, with a wreath of immortelles on top.
Out of curiosity I went into Roos's, the English Butcher's shop on the Boulevard Hausmann, where I saw all sorts of weird remains. On the wall, hung in a place of honour, was the skinned trunk of young Pollux, the elephant at the Zoo; and in the midst of nameless meats and unusual horns, a boy was offering some camel's kidneys for sale.
The master-butcher was perorating to a group of women: "It's forty francs a pound for the fillet and the trunk ... Yes, forty francs ... You think that's dear? But I assure you I don't know how I'm going to make anything out of it. I was counting on three thousand pounds of meat and he has only yielded two thousand, three hundred ... The feet, you want to know the price of the feet? It's twenty francs ... For the other pieces, it ranges from eight francs to forty ... But let me recommend the black pudding. As you know, the elephant's blood is the richest there is. His heart weighed twenty-five pounds ... And there's onion, ladies, in my black pudding."
I fell back on a couple of larks which I carried off for my lunch tomorrow.
The Goncourt brothers, Edmond (1822-1896) and Jules (1830-1870), wrote six novels together, but are most famous for their journal's intimate portrait of Parisian society and literature. On his death, Edmond left his entire estate to establish the Prix Goncourt, now France's most prestigious literary prize.
Kenneth Williams
31 December 1971
Got a taxi to Gordon & Rona [Jackson]. The house was looking beautiful, with a huge Christmas tree dominating the drawing room, and I suddenly felt so safe there. These are the friends to be really cherished, because even the times when we have had disagreements are all informed by a professional awareness of what we are as actors – I suppose that is why the only really good permanent relationships that work for me are the ones with fellow artists. Gordon played "Valse Ultime" and Rona & he sang it in French & as usual it enchanted me. When I drank a champagne toast with them to 1972 as Big Ben struck, I just adored them both. They've given me a wonderful present – the Oxford Companion to Eng. Lit.!!
In 1971, the comedian Kenneth Williams (1926-1988) was known for the extravagantly camp persona he developed on the Carry On films; 'Carry On at Your Convenience' was released a few weeks before this diary entry.
Andy Warhol
31 December 1981
We went to Sonny Bono's wedding [to the British-born actress Susie Coelho] in Aspen. We finally found the beautiful church and we had to stand. The ceremony was already on, and they were singing beautiful songs, and the preacher finally came on and said, "I pronounce you, Sonny and Cherie" – he said "Cherie" instead of "Susie" – and the whole audience gasped and she said, "My name isn't Cherie; it's Susie": and the preacher got very upset; he said that he just knew he was going to do that, and then he said a million times, "Sonny and Susie, Sonny and Susie" till the end of the ceremony. They had lighted candles and Chastity [daughter of Sonny and second wife Cher] was the flower girl. She was kind of tall. And it was really beautiful: it was snowing outside, and everybody had candles, and Susie was all in white and Sonny was crying. We were invited to the party for Sonny, but we went off to one of the halls to a New Year's Eve party instead.
The artist and some-time record producer Andy Warhol (1928-1987) was still closely associated with musicians in the Eighties: he designed album covers for John Cale and Diana Ross in 1981 and 1982, when he also created a cable television show, 'Andy Warhol's TV'.
Arnold Bennett
1 January 1924
Chelsea Arts Club Fancy Dress Ball [at the Royal Albert Hall]. Seemed to be fairly well organised on the whole, though it was impossible to get supper without standing in a crush on the stairs for a very long time. The supper was free. The light refreshments downstairs were not free. Still, one got them. All boxes occupied. 3 to 4 thousand people, I should think. Beauty of building. Commonness and poverty of most of the costumes. I was disappointed too in the female beauty. Orchestra goodish. Procession and stunts rather poor. Fantastic noises. Some drunks. I saw few friends or acquaintances. On the whole a mediocre show. I was glad to get away (1.20am). My chauffeur seemed to me to be a much superior person to most of the revellers. In fact it struck me as being somewhat under-civilized, below the standard set by ordinary standards of style, and rather studio-ish.
Alma Mahler
1 January 1902
What I have to write today is terribly sad. I called on Gustav in the afternoon. We were alone in his room. He gave me his body – & I let him touch me with his hand. Stiff and upright stood his vigour. He carried me to the sofa, laid me down gently and swung himself over me. Then – just as I felt him penetrate, he lost all strength. He laid his head on my breast, shattered – and almost wept for shame. Distraught as I was, I comforted him.
We drove home, dismayed and dejected. He grew a little more cheerful. Then I broke down, had to weep, weep on his breast. What if he were to lose – that! My poor, poor, husband!
I can scarcely say how irritating it all was. First his intimate caresses, so close – and then no satisfaction. Words cannot express what I today have undeservedly suffered, and then to observe his torment – his unbelievable torment !
My beloved!
Alma Mahler (1879-1964) was a Viennese socialite and beauty with artistic leanings. She married Gustav Mahler in 1902. After his death in 1911, she married the Bauhaus architect Walter Gropius. They divorced in 1920 and she married Czech poet Franz Werfel.
Virginia Woolf
1 January 1915
We were kept awake last night by New Year Bells. At first I thought they were ringing for a victory.
Virginia Woolf (1882-1941) published her first novel, 'The Voyage Out', in 1915, three years after marrying Leonard. In 1917 she and her husband founded the Hogarth Press, which published her subsequent novels.
Register for free to continue reading
Registration is a free and easy way to support our truly independent journalism
By registering, you will also enjoy limited access to Premium articles, exclusive newsletters, commenting, and virtual events with our leading journalists
Already have an account? sign in
Join our new commenting forum
Join thought-provoking conversations, follow other Independent readers and see their replies