Do women matter in Hemingway's world? Arifa Akbar, week in books
Arifa Akbar
Thursday 22 May 2014 17:54 Comments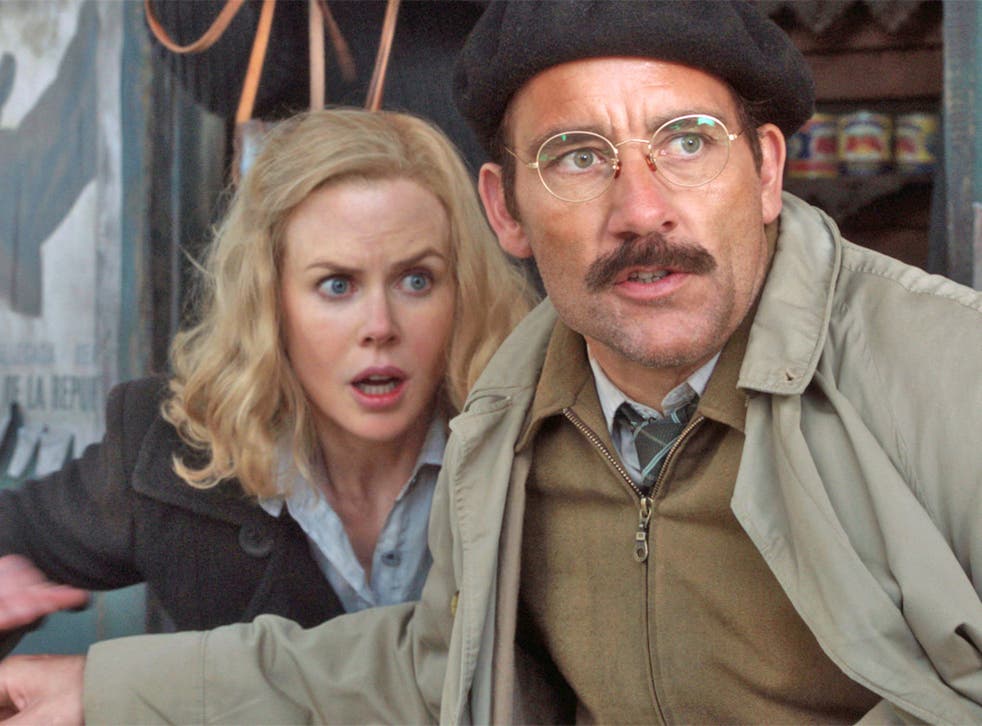 What kind of a writer would Hemingway be if he were living today?
Definitely a hard-drinking one, carousing all hours when he wasn't dodging bullets in Syria or Iraq. He'd doubtless feature on Granta's list of 20 best American writers under 40 – he was a mega star by 30. And he'd probably still be an inveterate womaniser.
But would the early 20th century ambassador for heroic masculinity be considered a superannuated old sexist today? His women are hardly full-bodied (or in the wrong way) and his straitjacketed concept of manliness – the kind that ties the bravery and brutality of war to the workings of the male psyche – not only guided his fiction but engulfed his public persona (he took himself off to the frontlines of three wars, and counted fishing, hunting and bullfighting among his passions).
A panel of writers will meet on Thursday to discuss Hemingway's relevance in our digital age, to coincide with the digitisation of 28 titles. In one respect, a discussion of his relevance strikes me about as useful as discussing whether Tolstoy or DH Lawrence are relevant today. Relevance is not what makes them eternally great.
All the same, it is tempting with Hemingway to wonder whether his brave, beleaguered men belong to a bygone age, however much his imagination and prose style continues to resound. Can we buy into a world in which men must keep their nerve under the stress of shellfire and bullets, where women barely get a look in? For all the strong women who surrounded Hemingway in life, not least Martha Gellhorn (one of his four wives), there seems to be a dearth of them in the emotional life of his fiction. Naomi Wood's recently published Mrs Hemingway depicted him just as distantly, as ornamentally, as he depicted his women. The book was about them, not him. Just desserts, I suppose.
But there is more to Hemingway than this, according to Jeremy Bowen, the BBC's former Middle East correspondent and Philipp Meyer, the American novelist, who both set out eloquent homages in their introductions to the digitised novels. He is relevant because war is still happening, Bowen writes, and as long this is the case, Hemingway will continue to remind us of our urge to defend our principles, and the price that we must pay for this principled violence. Wars are the most blatant reminder of mortality, hesuggests. In peacetime, "it is easy to ignore [it]". Perhaps this is what gives some foreign correspondents the sense of being most alive when they are on the front – remembering that at any minute they could be dead.
Re-reading some of his stories, his men are not quite as I had remembered. Yes, they are careful not to blubber "like a woman" as Anselmo is in For Whom the Bell Tolls, but in other stories, they cry, worship women and crumble without them. In a short story, "In Another Country" (part of the collection, Men Without Women), a medalled soldier remembers the injuries of war: "I was very much afraid to die". Fear coexists alongside bravery, as Bowen points out. In the same story, a man grieving for his dead wife is unable to stop crying: "I am utterly unable to resign myself," he says.
Strong women are there too, as are weak men, albeit in the shadows. Meyer argues that the former war nurse, Brett Ashley in The Sun Also Rises, is "as much a victim of post-traumatic stress as any soldier", but literary critics have been unwilling to recognise this. Perhaps it is the way some of us read Hemingway that needs to be revised, so that his 'relevance' can be returned.
*Jeremy Bowen, Philipp Meyer, and Michael Katakis, from the Ernest Hemingway Literary Estate, are guest panellists at the event, 'Hemingway for a Digital Generation', on Thursday 29 May, 7pm, at the Regent Street Apple iStore, London
Register for free to continue reading
Registration is a free and easy way to support our truly independent journalism
By registering, you will also enjoy limited access to Premium articles, exclusive newsletters, commenting, and virtual events with our leading journalists
Already have an account? sign in
Join our new commenting forum
Join thought-provoking conversations, follow other Independent readers and see their replies